Everyone Alexis Bledel Has Dated — Including 2 of Her "Gilmore Girls" Love Interests
Bringing the beloved character of the caffeine-obsessed bookworm Rory Gilmore to life in the cult dramedy "Gilmore Girls," Alexis Bledel captured the hearts of legions of viewers in the early aughts. Over the years, her quick-witted, fast-talking iconic role has only gained more popularity as the show reached global audiences when it landed on Netflix. That eventually led to a 2016 four-part revival, "Gilmore Girls: A Year in the Life." The reboot further cemented Amy Sherman-Palladino's brainchild as a quintessential nostalgia watch. Bledel has since appeared in several movies and shows, including her Emmy-winning portrayal of Emily Malek in the highly acclaimed drama "The Handmaid's Tale" and her role in the forever-beloved Sisterhood of the Traveling Pants series.
Though the 42-year-old has been in the public eye for more than two decades, she values her privacy when it comes to her personal and romantic lives. Case in point: Bledel kept it under wraps when she and then-spouse Vincent Kartheiser secretly welcomed their son in 2015. In 2022, fans learned Bledel and Kartheiser had quietly parted ways.
Keep reading for a complete breakdown of Bledel's public dating history.
01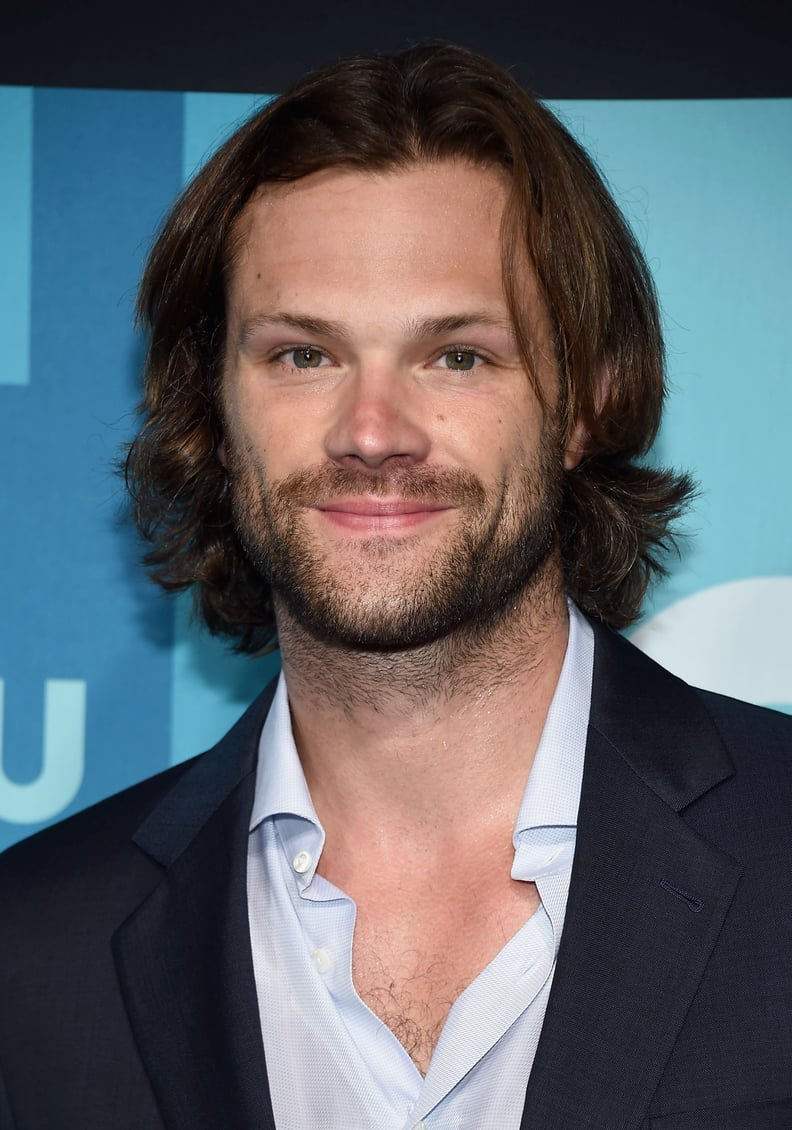 Jared Padalecki (2000-2001)
While fans long speculated that Bledel and Jared Padalecki, who played Dean, Rory's first love on "Gilmore Girls," were romantically involved behind the scenes, their brief romance wasn't confirmed until right before the highly anticipated release of the revival. Mara Casey, the feel-good drama's casting director, spilled the beans on Padalecki and Bledel's offscreen romance in a 2016 interview with Life & Style magazine.
The "Supernatural" star then finally broke his silence in a February 2021 story with Glamour, revealing that the two hit it off while playing a fictional couple on the set. "It is true! But I had never met Alexis before the show. We did date," he told the outlet. "When Alexis and I met, we were both 17 years old and were both Texans and kind of in this new, strange city, and I was like, 'Hey, want to go out to dinner?' I don't know if we tried to keep it a secret. I wish it was scandalous or something! I think it was more kind of silly. We were two 17-year-old kids who were like, 'Hey, you want to go bowling?' It wasn't anything super juicy."
He added that he and Bledel dated during the filming of the first season of the show, which aired between 2000 and 2001.
02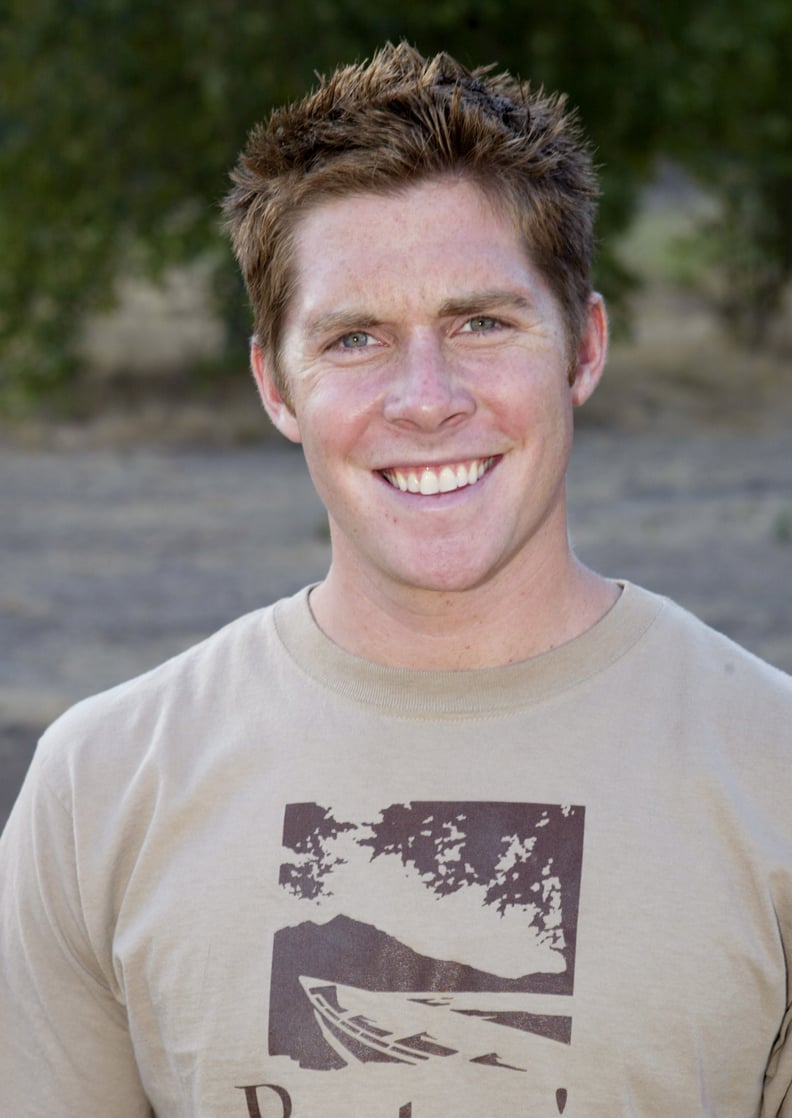 Chris Heuisler (2002)
In the same interview with Life & Style magazine, Casey also revealed that after Paladecki, the "Post Grad" actor romanced a "young New York actor named Chris Heuisler, who played a guest role" on "Gilmore Girls." Heuisler portrayed Peter, a member of the Stars Hollow basketball team, the Minutemen, on the show in season two's episode 11, titled "Secrets and Loans." While he and Bledel were merely in the same frame during his brief appearance, the two apparently dated after meeting on set in 2002.
03
Milo Ventimiglia (2003-June 2006)
Bledel and Ventimiglia, whom fans remember as her on-again-off-again onscreen boyfriend, Jess, on "Gilmore Girls," publicly dated for nearly four years. When Jess was introduced in mid-season two, the actors fell for one another and reportedly began dating in real life in 2003. While Rory's tumultuous romance with the Stars Hollow troublemaker doesn't go the distance, Bledel and Ventimiglia were pretty serious about one another, and at one point, the couple were even discussing marriage. "I think everybody who has been dating for more than a couple of years probably talks about it at some point. It's a fun thing for us to talk about, but that's it — it's down the road," Bledel told People in a September 2005 interview.
After three and a half years, Bledel and Ventimiglia called it quits in June 2006, with the latter's rep confirming the news to People.
The breakup appears amicable, as the exes once again shared the screen in the reboot. And when Bledel won an Emmy for her performance in "The Handmaid's Tale," the "This Is Us" star shared nothing but well wishes for his ex. "I'm very happy for her. She's always been a great actor and I think as long as she's been in the business for her to be recognized. I'm very happy for her," he gushed about Bledel's talent to Daily Dish in 2017.
04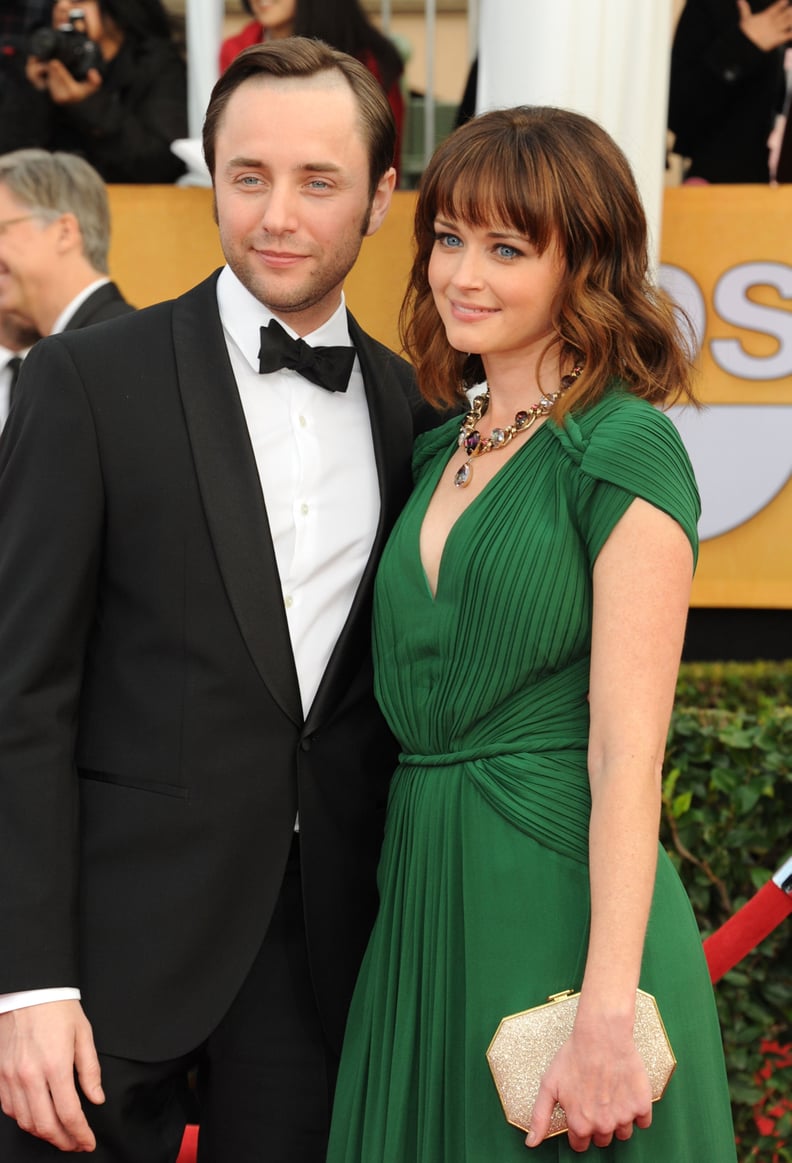 Vincent Kartheiser (June 2012-August 2022)
The Sisterhood of the Traveling Pants alum met Kartheiser when she guest starred on "Mad Men"'s fifth season. Bledel's onscreen counterpart explored an illicit affair with Kartheiser's Pete Campbell on the show. The pair, Kartheiser told Vulture in 2014, got romantically involved two months after filming wrapped up. In October 2012, the rumored couple went public with their budding relationship. Nearly a year into their romance, Kartheiser popped the question to Bledel, who said yes. He confirmed he was engaged in March 2013 when speaking with Us Weekly at the "Mad Men" season six Hollywood premiere. "I'm a very lucky man. I keep saying 'girlfriend.' And then I'm like, 'I mean, my fiancée,'" he shared.
The duo tied the knot in Ojai, CA, in an intimate ceremony in June 2014. Both remained tight-lipped about their life together, rarely making joint public appearances or talking about each other on the record. Kartheiser eventually opened up about keeping their personal lives private in 2014.
"It's something I realized about the most important things in my life," he told Vulture. "If I share them with the world and I open that door to their fuming anger that they need to get out or their adoration that they want to flaunt, it lessens it. It cheapens it; it weakens it. And it's magical, love, and all of that is profoundly spiritual, and it just doesn't feel right."
The married couple secretly welcomed their first child together, a son, in the fall of 2015, which only was revealed when Scott Patterson, the actor who played Luke on "Gilmore Girls," unintentionally shared the exciting news with Glamour in May 2016. The twosome finally made their red carpet debut a few months prior in January 2016, when they attended the Screen Actors Guild Awards together.
On Aug. 17, 2022, People confirmed that the couple had officially split after eight years of marriage. Neither actor has publicly commented on their split.