Amanda Bynes's 9-Year Conservatorship Has Been Terminated
Amanda Bynes Thanks Fans For Their "Love and Well Wishes" After 9-Year Conservatorship Ends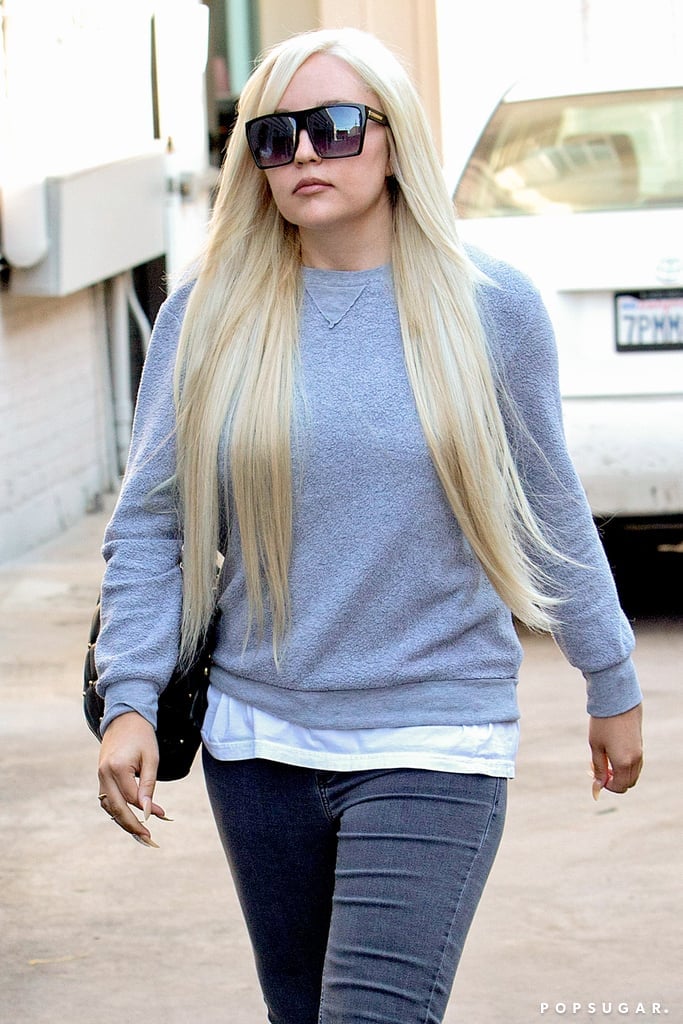 Amanda Bynes's conservatorship is coming to an end. On March 21, in a tentative ruling, Ventura County Superior Court Judge Roger L. Lund determined that Bynes is no longer in need of a conservatorship, the Los Angeles Times reported.
"Petitioner has provided facts that the conservatorship is no longer needed. The Capacity Declaration filed 02/22/22 concludes that conservatee has capacity give informed consent to any form of medical treatment. The court determines that the conservatorship is no longer required and that grounds for establishment of a conservatorship of the person no longer exist," Judge Lund stated. "The court intends to grant the petition for termination and order the conservatorship of the person of Amanda Bynes be terminated." Bynes's conservatorship was formally terminated the following day.
". . . I have been working hard to improve my health so that I can live and work independently, and I will continue to prioritize my well-being in this next chapter."
Bynes spoke out about the conservatorship on Tuesday after Judge Lund's ruling, issuing a statement to People that reads, "Following today's decision by the judge to terminate my conservatorship, I would like to thank my fans for their love and well wishes during this time. I would also like to thank my lawyer and my parents for their support over the last nine years." She adds: "In the last several years, I have been working hard to improve my health so that I can live and work independently, and I will continue to prioritize my well-being in this next chapter. I am excited about my upcoming endeavors — including my fragrance line — and look forward to sharing more when I can."
The 35-year-old actor's conservatorship began in August 2013. On Feb. 23, Bynes filed court documents in LA requesting to end the conservatorship of her person and estate, People reported. "Amanda wishes to terminate her conservatorship. She believes her condition is improved and protection of the court is no longer necessary," her attorney, David A. Esquibias, told the outlet.
Bynes also filed a capacity declaration, per Page Six, which is a California-mandated form to be filled out by a physician, psychologist, or religious healing practitioner used to determine if a person is medically fit to have their conservatorship under their parents ended.
In 2013, Bynes was put in a temporary conservatorship under her mother, Lynn, after she was placed on a 5150 involuntary psychiatric hold for allegedly starting a fire in a neighbor's driveway. She was placed on another 5150 hold in 2014, and her mother was named her permanent conservator. Last year, reports swirled that her conservatorship was extended to 2023. However, her attorney told People that a status report regarding the actor's health was filed in September 2021 and she would get an update on her conservatorship status in January 2023.
Bynes's parents did not attend their daughter's hearing, but their attorney, Tamar Arminak, told NBC News that they're fully supportive of her conservatorship ending. "The parents are happy, thrilled to get this good news," Arminak said. "The professionals say she is ready to make her own life choices and decisions and are so proud of her. They 100% support her decision to end the conservatorship."
On March 8, Bynes returned to Instagram with a new account, where she addressed her nine-year conservatorship. "What's up, Instagram? Amanda Bynes here," she says in the clip. "My court date is coming up in two weeks. I want to thank you all so much for your love and support. Peace out." She also tagged media outlets People, E! News, and Us Weekly in her caption.