Watch Andrea Hall's Historic Inaugural Pledge of Allegiance
Andrea Hall Made History When She Led the Pledge of Allegiance on Inauguration Day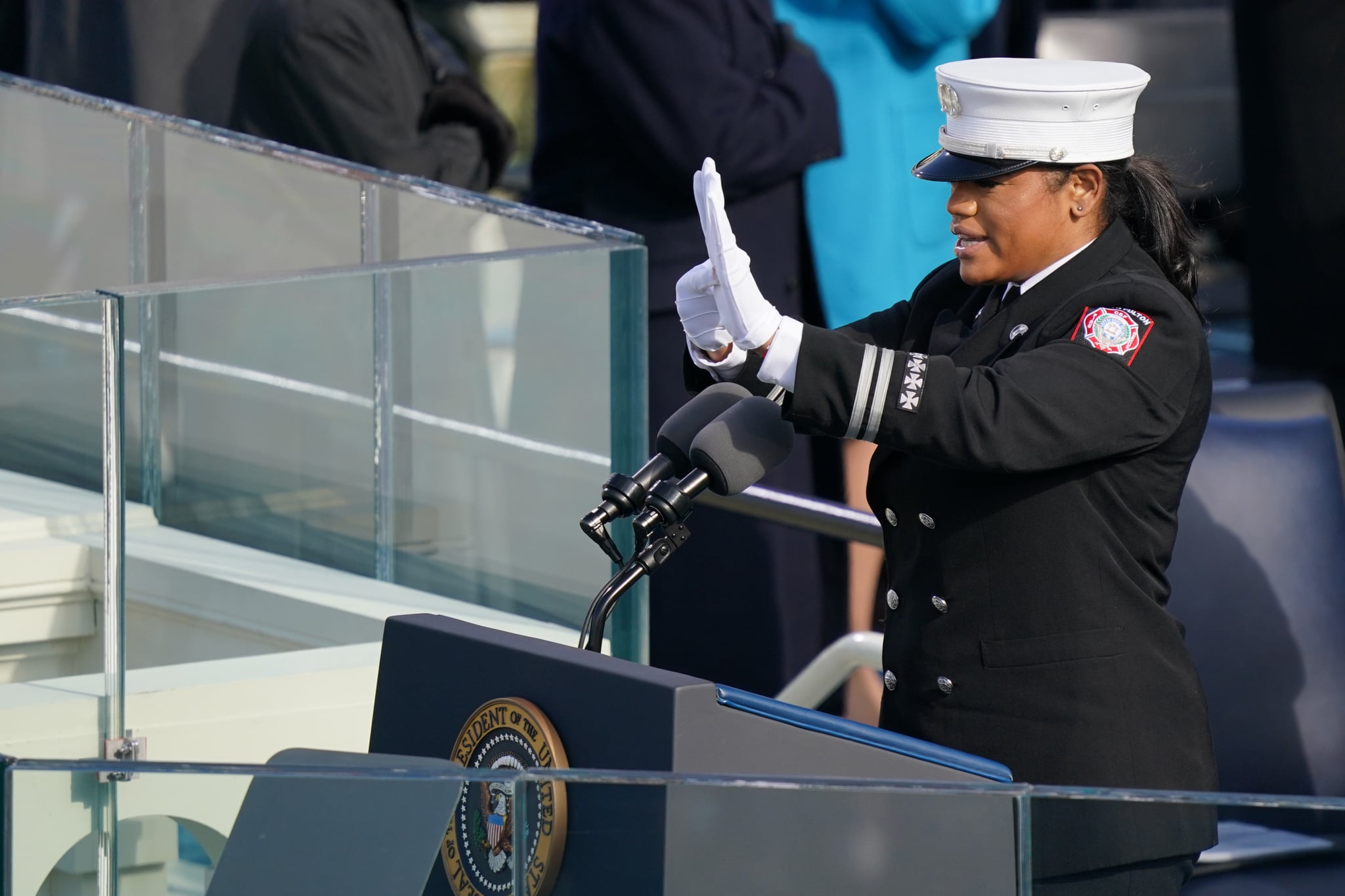 On Jan. 20, Fire Captain Andrea Hall made history as she led the Pledge of Allegiance for President Joe Biden and Vice President Kamala Harris's inauguration. In addition to a verbal recitation, Andrea led the pledge in American Sign Language — further emphasizing the event's inclusive "America United" theme. To the best of the inaugural committee's knowledge, this was the first time the pledge was delivered in ASL on Inauguration Day.
According to The 19th, Andrea was the first Black woman hired to a station at the City of Albany Fire Department when she started her career in 1993. She continued to break molds as the first Black woman to become fire captain at Fulton County Fire Rescue over 16 years ago.
Andrea prepared for the inauguration meticulously, taking tally notes in her 80-page notebook for every time she practiced the pledge. She wanted to do its message justice. "Everything [the pledge] expresses, I want to embody that in that moment," she told CNN. "And just making sure that I am representing my family, my professional family here in South Fulton, representing the nation, and making sure that they understand the passion from which I speak those words about being indivisible as a nation . . . because that's what it's going to take to move our country forward." Relive the powerful moment, below.