Arnold Schwarzenegger Says His Cheating Scandal Was a "Major Failure"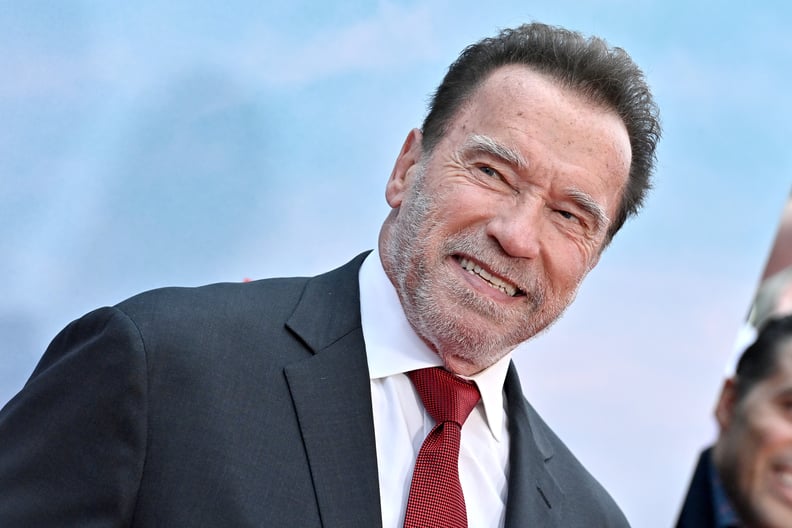 Getty/ Axelle/Bauer-Griffin
A new documentary has hit Netflix, and it's about none other than Arnold Schwarzenegger. The three-part film, titled "Arnold," chronicles the "Terminator" star's life as a bodybuilder, actor, and politician. "One man. Three lifetimes," the documentary's tagline reads. Apart from his successful career, "Arnold" also dives into Schwarzenegger's biggest "failures" surrounding his personal life, including the infamous cheating scandal that led to the end of his marriage with journalist Maria Shriver.
In 2011, Schwarzenegger admitted to fathering a child with one of his employees. While the identity of the mystery woman wasn't immediately made public, it was later revealed to have been Schwarzenegger and Shriver's long-time housekeeper, Mildred Baena. In his documentary, Schwarzenegger said he initially tried to keep the affair a secret but was forced to confront his mistake after Shriver asked him about it during a counseling session. Shortly after opening up to Shriver, the pair announced their separation in May 2011.
"People will remember my successes and they will also remember my failures. This is a major failure. I had failures in the past in my career, but this is a whole different ball game, dimension of failure," Schwarzenegger said about the affair in his film. Although he regrets hurting those around him due to his infidelity, he made it clear that he "loves" his and Baena's son, Joseph Baena, whom he calls an "extraordinary young man." "It was wrong what I did. But I don't want to make Joseph feel that he is not welcomed in this world — because he is very much welcomed in this world," Schwarzenegger said.
Ahead, learn more about Schwarzenegger and Shriver's marriage, as well as his other romances over the years.
01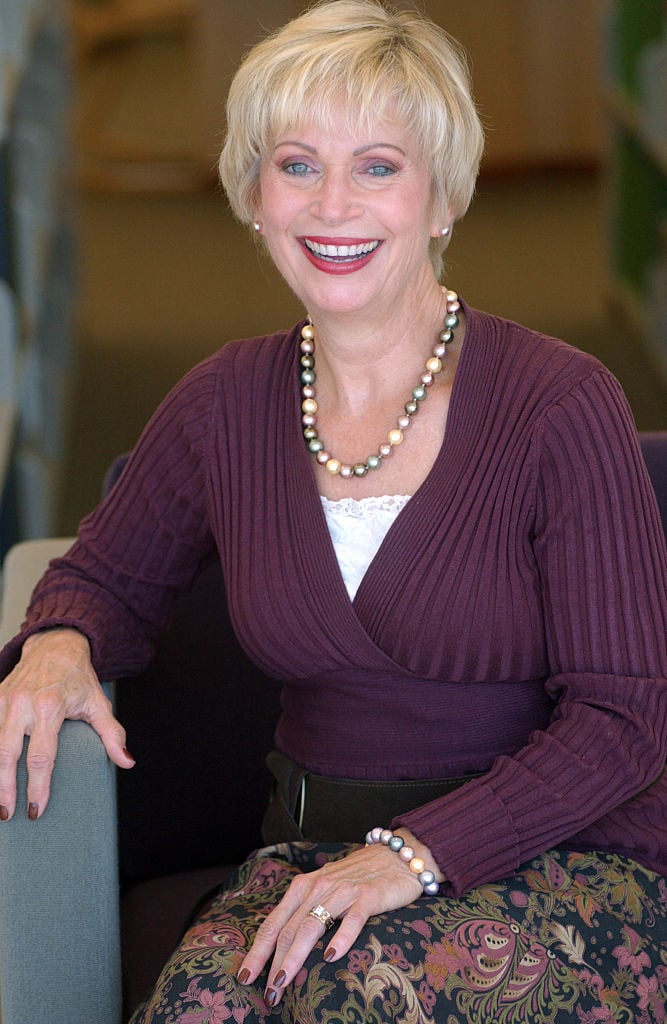 Barbara Outland Baker
A year after leaving his home country of Austria and immigrating to the United States in 1968, Schwarzenegger met college student Barbara Outland Baker while she was working at a deli, and he became instantly attracted to her. "You are so sexy. I need to ask you on a date," Baker recalled Schwarzenegger telling her at the time in the documentary. "He was handsome, charismatic. When he arrived for our date I was watching the moon landing, so we watched it together. He created laughter everywhere. He was so mesmerizing."
Schwarzenegger and Baker dated from 1969 to 1975 and and even moved in together. Following their split, Schwarzenegger opened up about his relationship with Baker in his 1977 memoir, "Arnold: The Education of a Bodybuilder" (via The Washington Post), revealing their breakup was due to their different goals for their future. "She was a well-balanced woman who wanted an ordinary, solid life, and I was not a well-balanced man and hated the very idea of ordinary life," he said. "For me, life is continuously being hungry. The meaning of life is not simply to exist, to survive, but to move ahead, to go up, to achieve, to conquer."
In 2006, Baker penned a book about her and Schwarzenegger's relationship titled, "Arnold and Me: In the Shadow of the Austrian Oak," which detailed her experience witnessing Schwarzenegger's early success as a bodybuilder while also chasing her own dreams.
02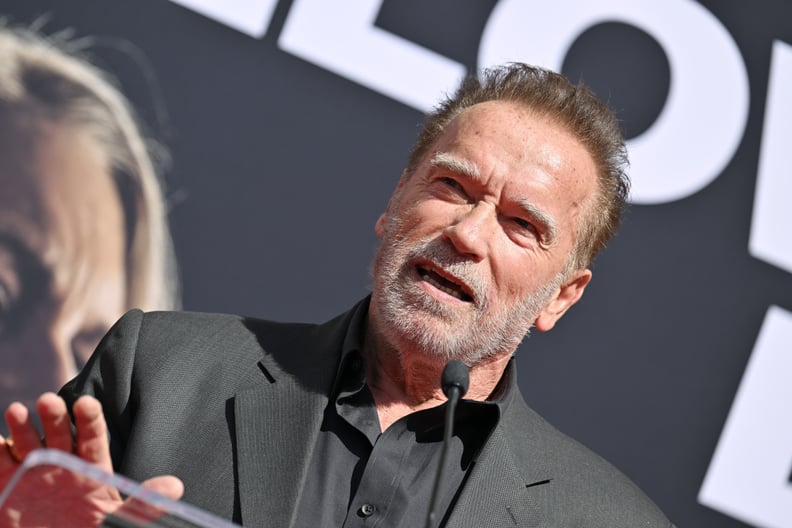 Gigi Goyette
After the actor's affair with Baena came to light, actor Gigi Goyette publicly apologized to Shriver in an interview with Extra (via People) for also allegedly having a fling with Schwarzenegger during their marriage.
"I am very sorry for the mistakes I made in the past and for being intimate with your husband, and I would hope that you would forgive me for that," Goyette said. Her lawyer, Gloria Allred, claimed the pair's relationship began when Goyette was 17 years old in 1975 and continued on and off until 2001.
Schwarzenegger's lawyer, Marty Singer, denied the accusations, however. "This woman recently sold at least four stories to the tabloids relating to my client," Singer told People. "She's just a person who wants to make money selling stories. Her actions speak for themselves."
03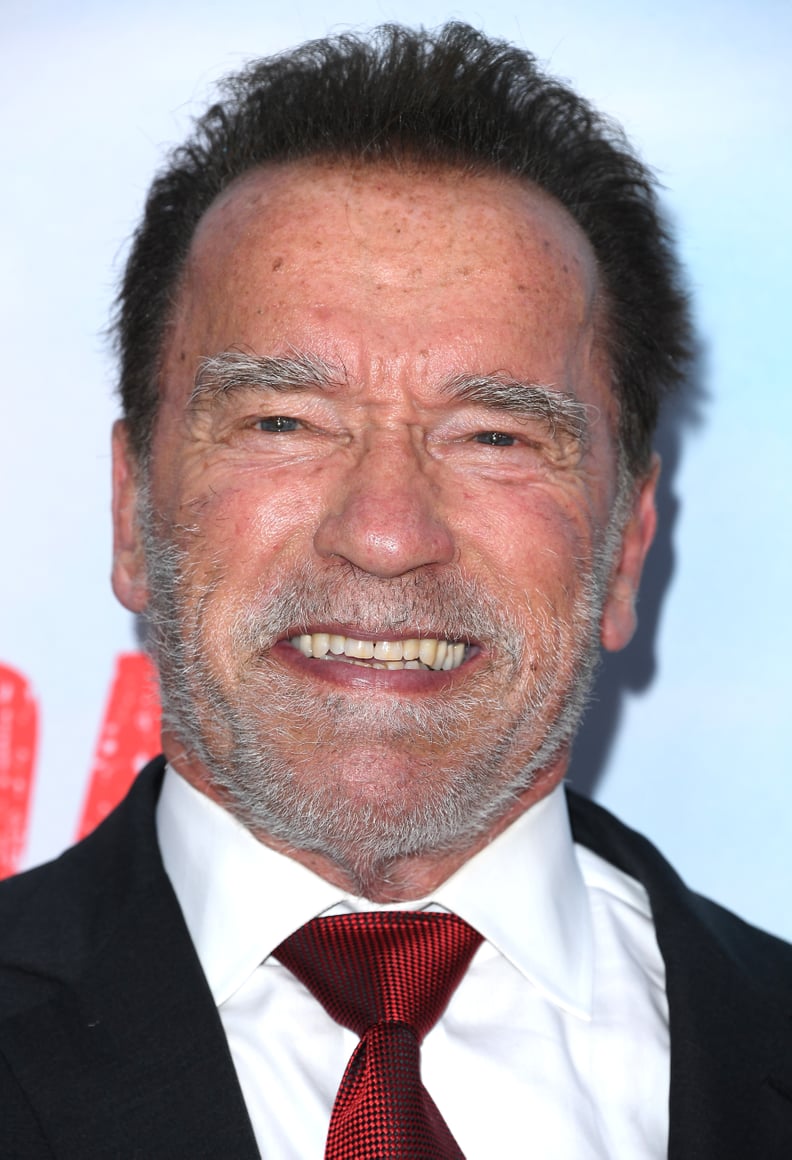 Sue Moray
In 1977, Schwarzenegger began a relationship with hairdresser Sue Moray after meeting her in Venice, CA. "When he was in town, he would be committed to me and I would live with him and go to work from his house. But when he was out of town, we were free to do whatever we wanted and to date anyone else we wanted," Moray said about their relationship in a 2011 interview with The Sunday Times (via Mirror).
For a while, Schwarzenegger allegedly dated Moray and Shriver at the same time but he and Moray eventually called off their relationship once he and Shriver began getting more serious.
04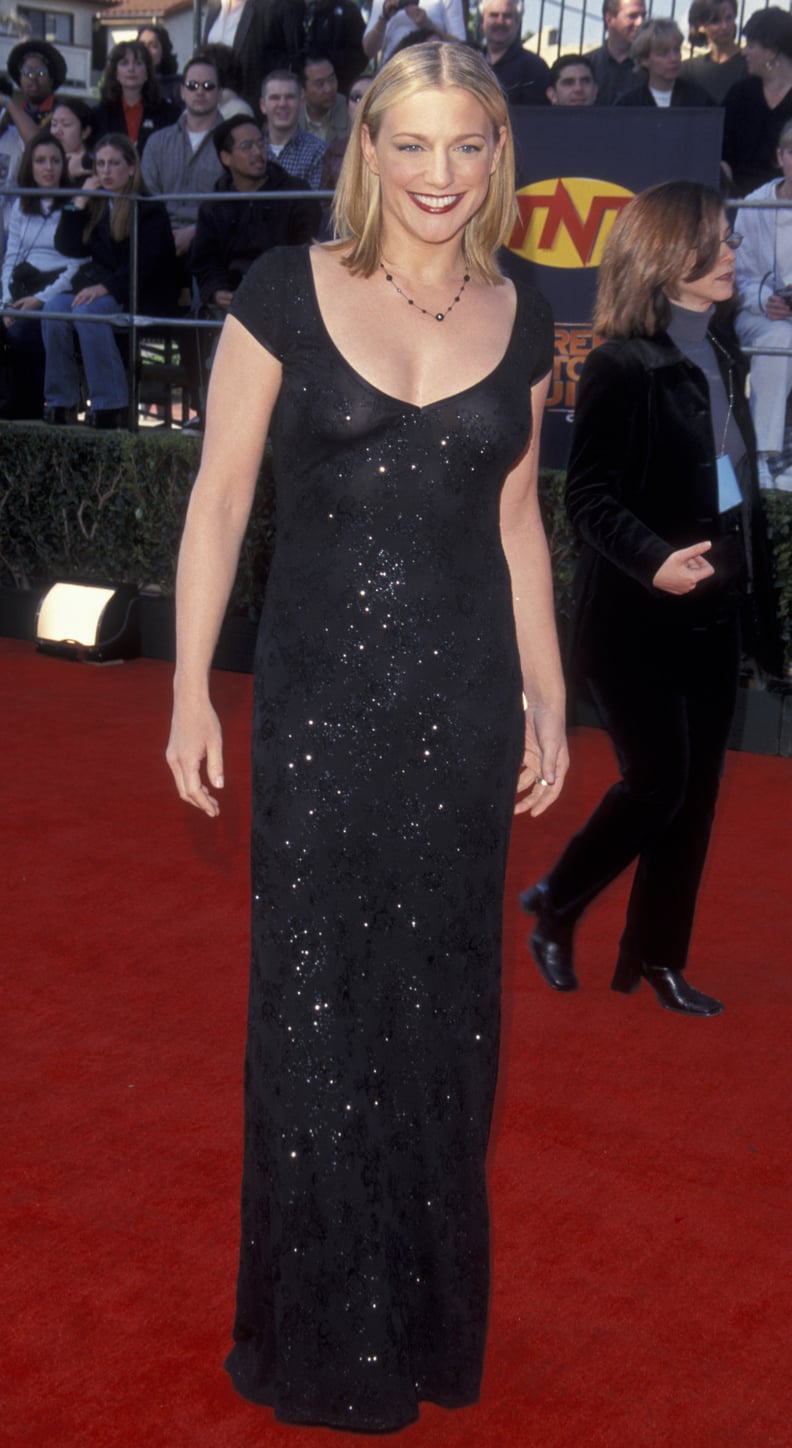 Eleanor Mondale Poling
Actor and radio personality Eleanor Mondale Poling, who was the daughter of former vice president Walter F. Mondale, briefly dated Schwarzenegger after the pair met on the set of "The Villain" in 1979, per People. Mondale Poling was a production assistant on the film, while Schwarzenegger was one of the lead stars. They reportedly got together when Mondale Poling was 19 and Schwarzenegger was 32. Years after her relationship with the actor, Mondale Poling married musician Chan Poling in 2005. She died in September 2011 at the age of 51 following a long battle with brain cancer.
05
Brigitte Nielsen
Around the same time that Schwarzenegger confirmed he had cheated on Shriver with Baena, "Rocky" actor Brigitte Nielsen revealed that she also had an affair with the politician while he was with Shriver. In her 2011 book, "You Only Get One Life," Nielsen said she and Schwarzenegger had a brief relationship while they filmed their 1985 movie "Red Sonja."
Nielsen was married to Sylvester Stallone at the time, while Schwarzenegger was dating and living with Shriver. The "Fubar" star confirmed their "hot affair" in his 2012 autobiography, "Total Recall: My Unbelievably True Life Story." According to Us Weekly, Schwarzenegger's relationship with Nielsen made him realize that he wanted to marry Shriver.
06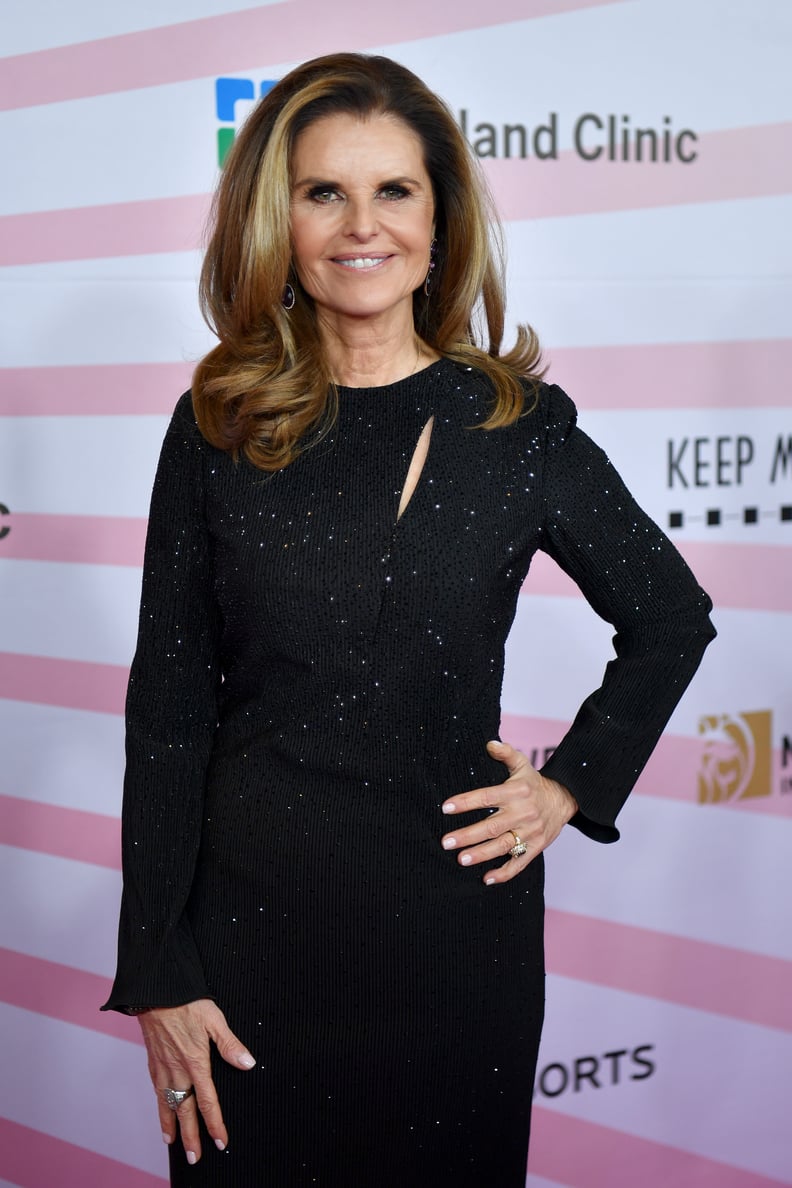 Maria Shriver
After Schwarzenegger and Shriver met at the 1977 Robert F. Kennedy Tennis Tournament and fell in love, the "Kindergarten Cop" actor proposed to Shriver in August 1985, per People. The couple wed a year later in April 1986, and they exchanged their vows in Hyannis, MA. According to AP News, the event was such a huge spectacle that hundreds of fans showed up near the church in hopes of catching a glimpse of the couple. Following their highly talked-about wedding, Schwarzenegger and Shriver had four children together: Katherine Schwarzenegger (1989), Christina Schwarzenegger (1991), Patrick Schwarzenegger (1993), and Christoper Schwarzenegger (1997).
The "Commando" star and Shriver were married for 25 years before they announced they would be "amicably separating" in May 2011. "This has been a time of great personal and professional transition for each of us," they said in a joint statement, per Us Weekly. "After a great deal of thought, reflection, discussion, and prayer, we came to this decision together. At this time, we are living apart, while we work on the future of our relationship."
Days later, Schwarzenegger publicly admitted to fathering a child with one of his long-term employees a decade prior and that Shriver moved out of their mansion shortly after learning about his infidelity. "I understand and deserve the feelings of anger and disappointment among my friends and family. There are no excuses and I take full responsibility for the hurt I have caused. I have apologized to Maria, my children, and my family. I am truly sorry," Schwarzenegger said in a statement to the Los Angeles Times, before asking the media to turn their "attention and criticism" toward him and not his family.
The pair finalized their divorce in December 2021, per People. Despite the fact that they're no longer together, Schwarzenegger and Shriver have remained in each other's lives. "Even though we had this drama, we did Easter together, Mother's Day together, the Christmases together, all birthdays — everything together," Schwarzenegger told The Hollywood Reporter in a May 2023 interview. "If there's Oscars for how to handle divorce, Maria and I should get it for having the least amount of impact on the kids."
07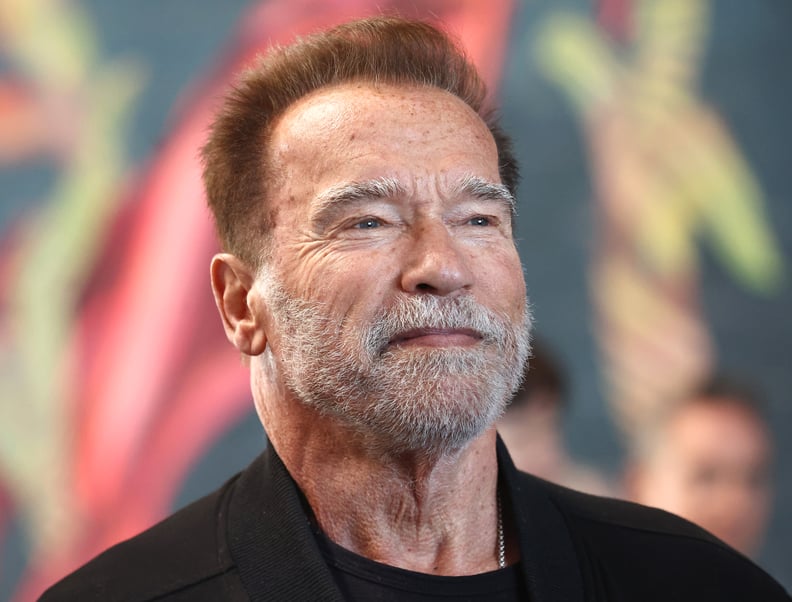 Mildred Baena
Schwarzenegger had an affair with his housekeeper, Mildred Baena, in 1996. According to The Sun, the affair happened while Shriver and the rest of Schwarzenegger's family were away on vacation while he stayed home due to work obligations. Schwarzenegger and Baena's son, Joseph, was born on Oct. 2, 1997 — just days after the actor's other son Christopher arrived on Sept. 27, 1997. In his Netflix documentary, Schwarzenegger said he didn't know he was Joseph's father until years later when he began noticing a resemblance between the two. "I just started feeling the older he got, the more it became clear to me, and then it was really just a matter of how do you keep this quiet? How do you keep this a secret?" he recalled thinking.
The actor has since welcomed Joseph with open arms and even invited him to the Los Angeles premiere of his Neflix series "Fubar" in May 2023.
08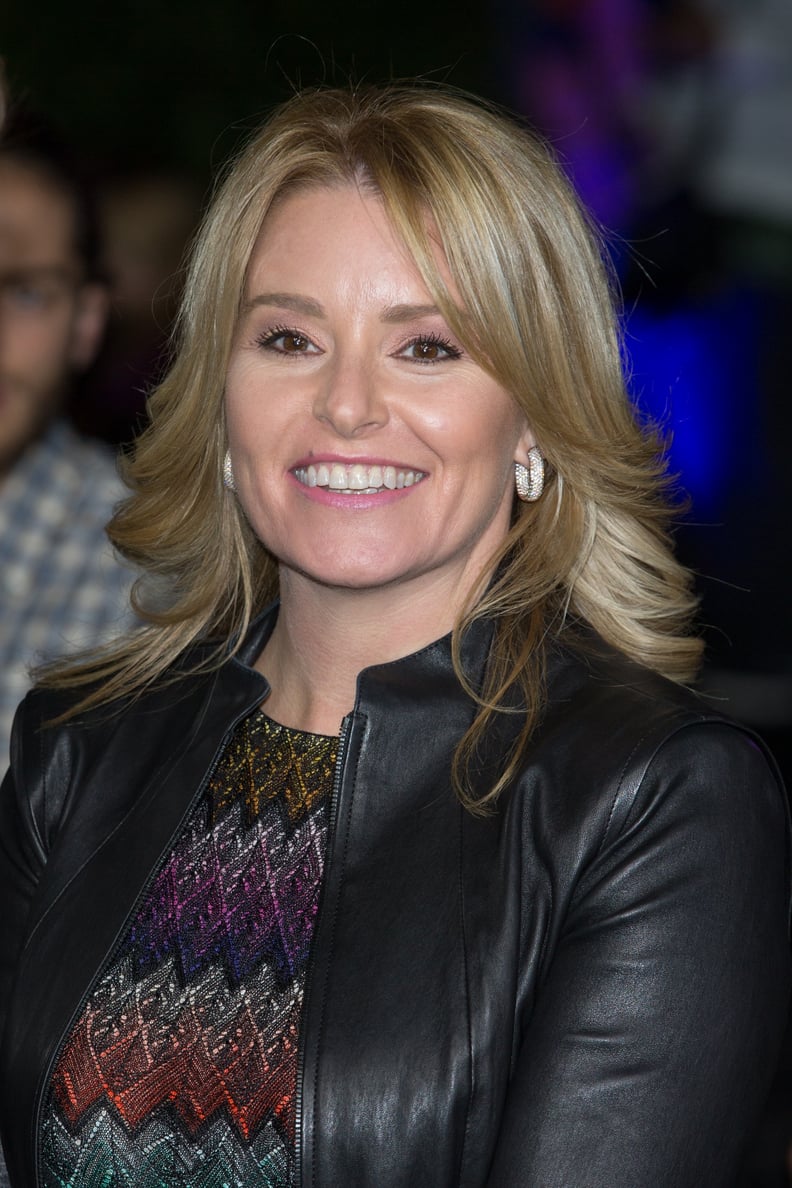 Heather Milligan
Since 2013, Schwarzenegger has been dating physical therapist Heather Milligan. Despite their 27-year age gap, the couple have continued to make their relationship work. Over the years, they've attended numerous public events together, including the 2015 premiere of "Terminator Genisys," the 2016 Blue Diamond Gala, and the 2018 premiere of "The 15:17 to Paris," just to name a few.
In May 2023, Schwarzenegger raved over his long-term partner, telling The Hollywood Reporter, "I have a wonderful girlfriend, Heather Milligan, who is very successful. I'm really proud of her, and I love her." While Schwarzenegger says he doesn't miss being married following his divorce from Shriver, it's clear he's happy with his current relationship.