Asya Branch Faces Political Criticism For Miss USA 2020 Win
Hold Asya Branch Accountable, but Don't Forget What Her Win Means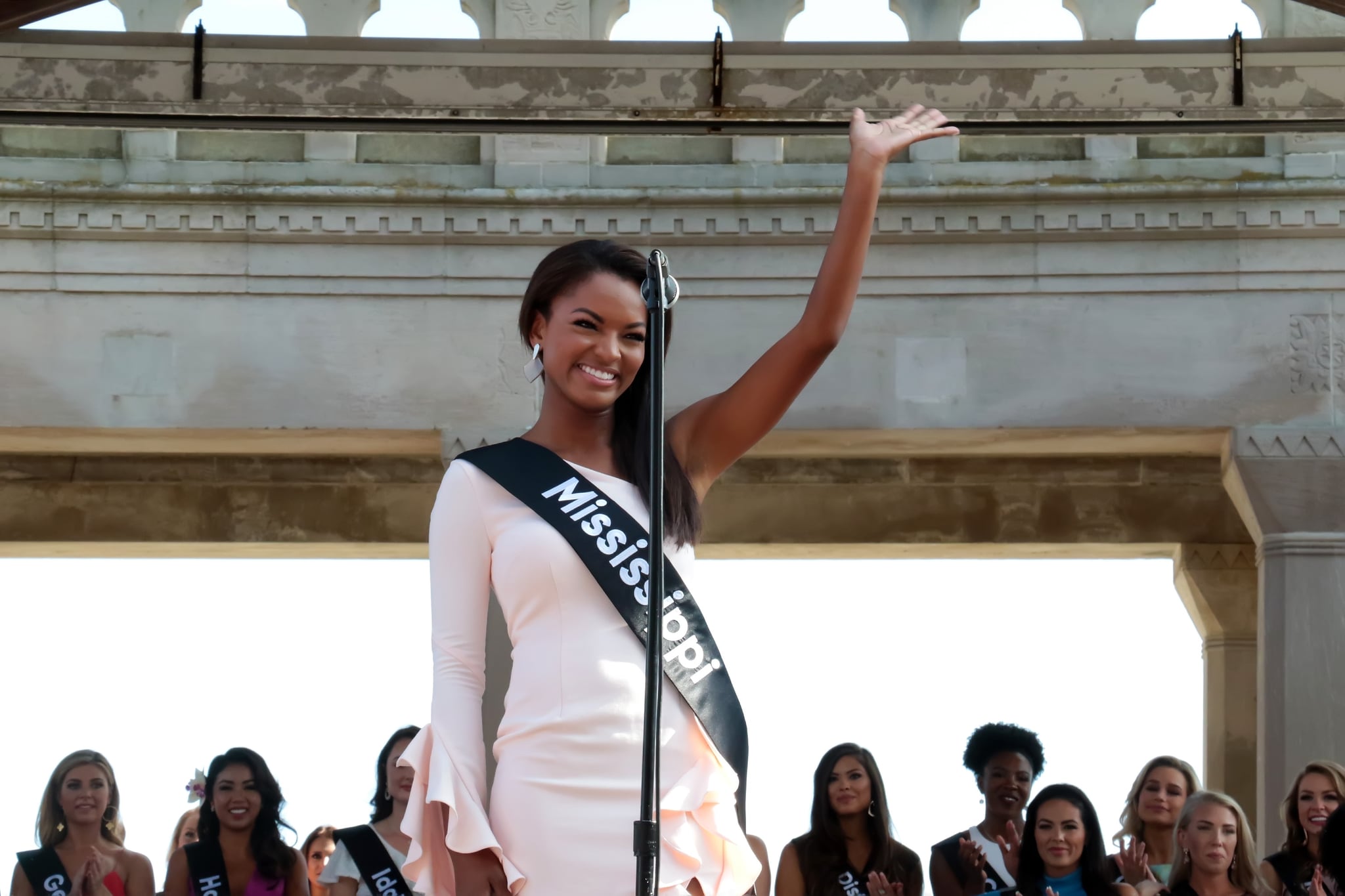 Image Source: Getty / Donald Kravitz
In a scene that felt straight out of Miss Congeniality, on Nov. 9, Mississippi's Asya Branch was crowned Miss USA 2020. The 22-year-old seemed stunned to hear her name called and promptly broke into tears as she received the crown and sash. Not only is 2020 the first time that a Mississippi contestant has ever won the title, but Asya is also the state's first-ever Black representative. While many were ready to celebrate Asya's win, it didn't take long for others to uncover potentially problematic moments from her past.
As part of her closing statement at the 2020 pageant, Asya addressed gun laws, saying, "I think it's important that we not ban guns because obviously people will find a way to get what they want anyway." This statement rubbed many the wrong way, particularly when it was revealed that Asya previously sang the national anthem at a Trump rally in 2018 and participated in a prison reform roundtable with the president the same year. In a now-deleted tweet from 2012, Asya also used derogatory language when referring to the gay community.
We don't claim to know where Asya stands on certain issues or whether or not the more problematic parts of her past are true, but what we do know is that her win as Miss Mississippi and Miss USA opens the door for other Black women from that state and other Southern states that traditionally send white representatives to the contest. Feel free to hold Asya accountable, but you can't argue with the fact that a Black woman from Mississippi is still Miss USA 2020.
Final statement: Mississippi #MissUSA is LIVE from @visitgraceland only on @fyi. pic.twitter.com/kbFDp3qmLA

— Miss USA (@MissUSA) November 10, 2020
#MissUSA 2020 is....Mississippi!!! pic.twitter.com/zyH7yoTSgZ

— Miss USA (@MissUSA) November 10, 2020
"Who are you!?" #missusa pic.twitter.com/DoxnKCWYIQ

— Miss USA (@MissUSA) November 10, 2020