My Republican Husband and I Voted for Biden/Harris
My Former Republican, Gun-Owning, Navy Veteran Husband and I Voted For Biden/Harris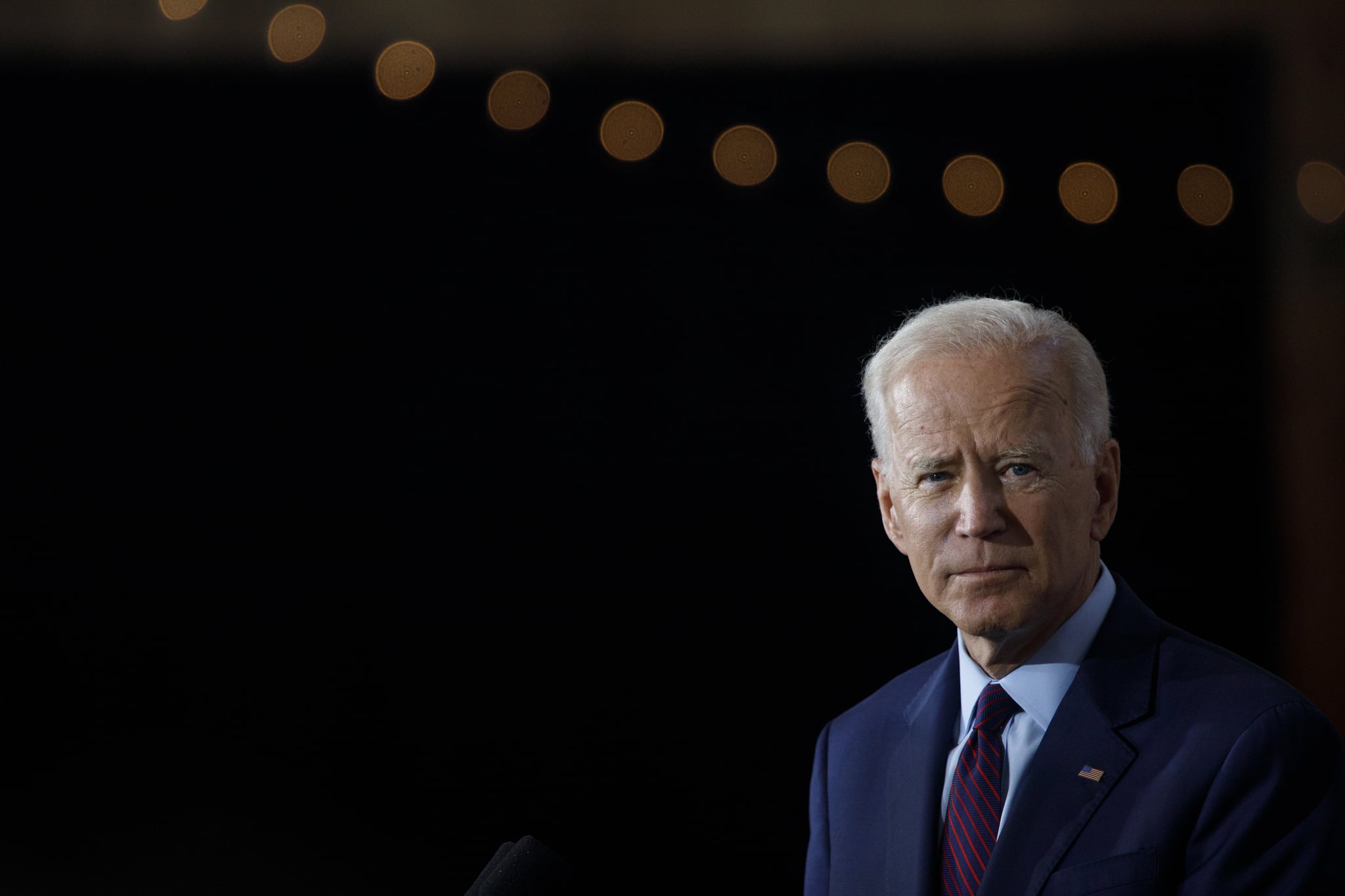 I am so proud of my husband, for many reasons. He served our country twice — once for several years as a member of the US Navy and another time last week when he cast a vote for Joe Biden and Kamala Harris in an effort to turn Texas blue.
My husband, a gun-owning, former Republican, voted Democrat for the first time in his life because he believes that Biden will be a much better president for this country than Donald Trump is. He was disgusted by the way the National Rifle Association (which he used to be a member of) misused $64 million in charitable funds for executives' personal gain. He is saddened and dismayed by the increase in gun violence in America. And he is absolutely horrified by the way President Trump consistently makes fun of the heroes in the American military, calling them "losers" and "suckers." In the second most patriotic thing he has ever done, my husband used his voice to vote for a better future for us and our kids.
We believe that the president represents the United States and should be someone we both admire and respect. That person is not Donald Trump.
According to a 2019 report by the Centers for Disease Control and Prevention, approximately 40,000 people die annually as a result of firearm injuries in the U.S. Joe Biden has a history of taking measures to reduce gun violence, by helping shepherd the Brady Handgun Violence Prevention Act in 1993 through Congress, which established the background check system; and worked to ban assault weapons and high-capacity magazines for ten years in 1994.
If elected, Biden promises to ban the manufacture and sale of assault weapons and high-capacity magazines; buy back the assault weapons and high-capacity magazines already in our communities; require background checks for all gun sales and close other loopholes in the federal background check system; and much, much more, according to his campaign website.
Although my husband and I disagree on some things related to gun restrictions, we both agree that Biden is the person we trust for the safety of our country and our family. Biden is simply trying to make everyone else feel safer and be smarter about guns. My husband, someone who has professionally and personally trained with guns, understands the importance of taking guns seriously better than, well, anyone.
Another reason gun restrictions are so important? They help protect women and children — something you would think Republicans would be behind. A woman in a domestic violence situation is five times more likely to be killed if a gun is nearby, and half of mass shootings involve an individual shooting a family member or former intimate partner. These staggering numbers are why Biden will close the boyfriend loophole by prohibiting all individuals convicted of assault, battery, or stalking from purchasing or possessing firearms, regardless of their connection to the victim.
Texans, military families, and former Republicans like us are proud of our state, proud of our southern roots, and even proud to be gun owners. But we are not happy with the way our children are at risk of gun violence. I'm proud of my husband for taking a stand for gun safety by voting for Joe Biden, and I hope you will too, this Election Day.