Mod Sun Seems to Addresses Avril Lavigne Breakup
Mod Sun Appears to Address Avril Lavigne Breakup: "In 1 Week My Entire Life Completely Changed"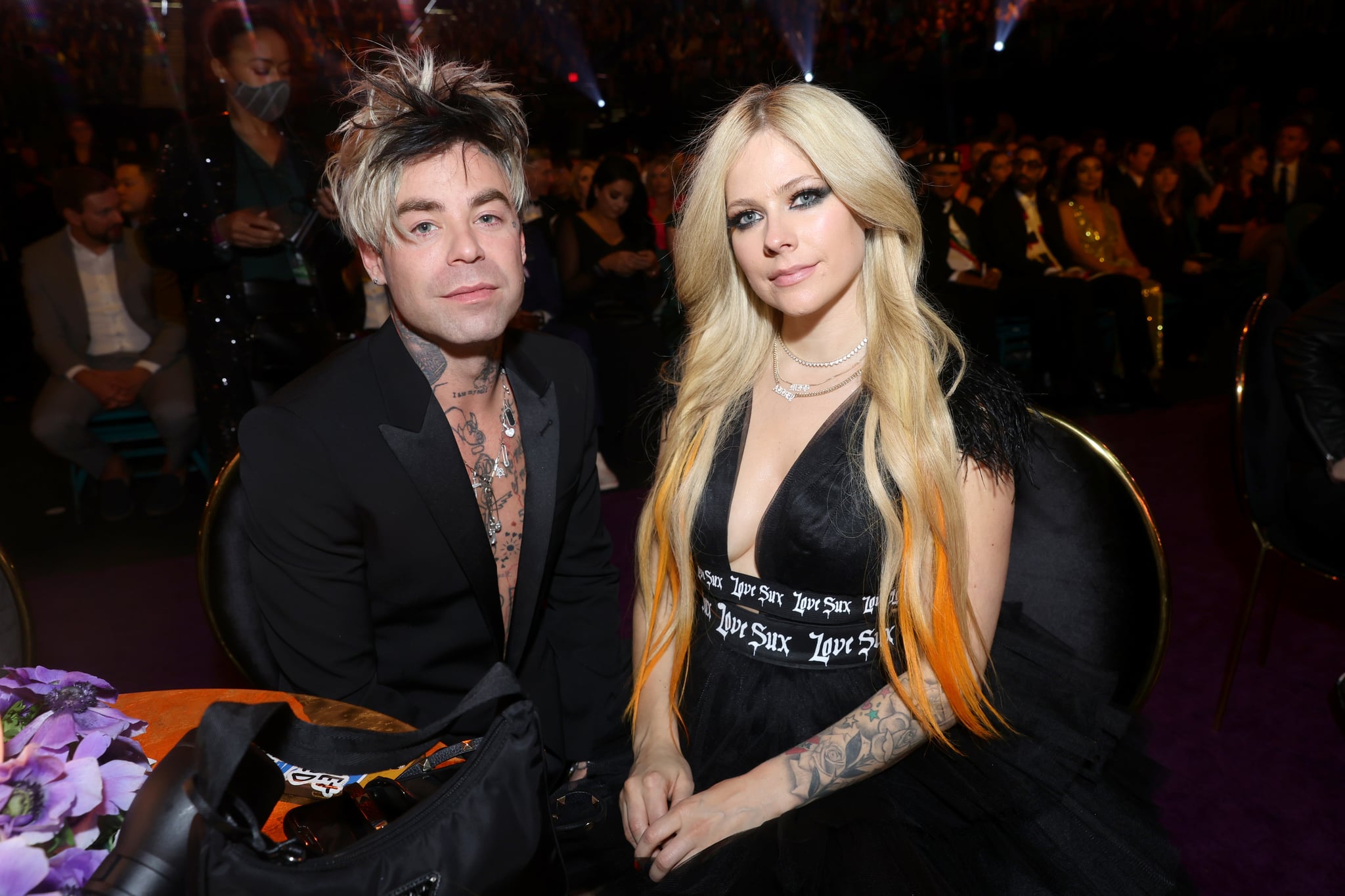 Mod Sun seems to be breaking his silence on his breakup from Avril Lavigne. On Feb. 28, Sun posted an Instagram carousel of photos of himself playing various shows, and in the caption, he appeared to be trying to come to terms with their split. "In 1 week my entire life completely changed," he wrote. "I just know there's a plan for it all. I'll keep my head up + always listen to my heart, even when it feels broken. Being surrounded by love every night on tour has been an absolute blessing," he continued. "I have the best friends in the entire world, thanks for always having my back. See you on stage."
Lavigne's rep confirmed the pair had broken up after two years together in a statement to POPSUGAR on Feb. 21. While Lavigne's rep didn't provide any further details on the breakup, a source close to the former couple told People at the time that "Avril and Mod Sun have been on and off for the past two months."
That same day, however, Sun's rep told POPSUGAR that the pair "were together and engaged as of three days ago when Mod left for tour so if anything has changed that's news to him." Sun kicked off his "God Save the Teen" Tour in Sacramento, CA, on Feb. 19.
Lavigne and Sun were first linked together as a couple in February 2021. After a year of dating, Sun popped the question to Lavigne in Paris on March 27, 2022. Breakup rumors began circulating on Monday after TMZ published photos of Lavigne hugging Tyga outside of Nobu in Malibu, CA, over the weekend. "Avril and Tyga are genuinely friends and nothing more. There was absolutely no third party involved in the split," the source told People.
Lavigne and Sun's last public appearance together was at a pre-Grammys event on Feb. 4.