Beloved Bahamian Actor Sir Sidney Poitier Has Died at Age 94
Sir Sidney Poitier, Hollywood's First Black Movie Star, Dies at Age 94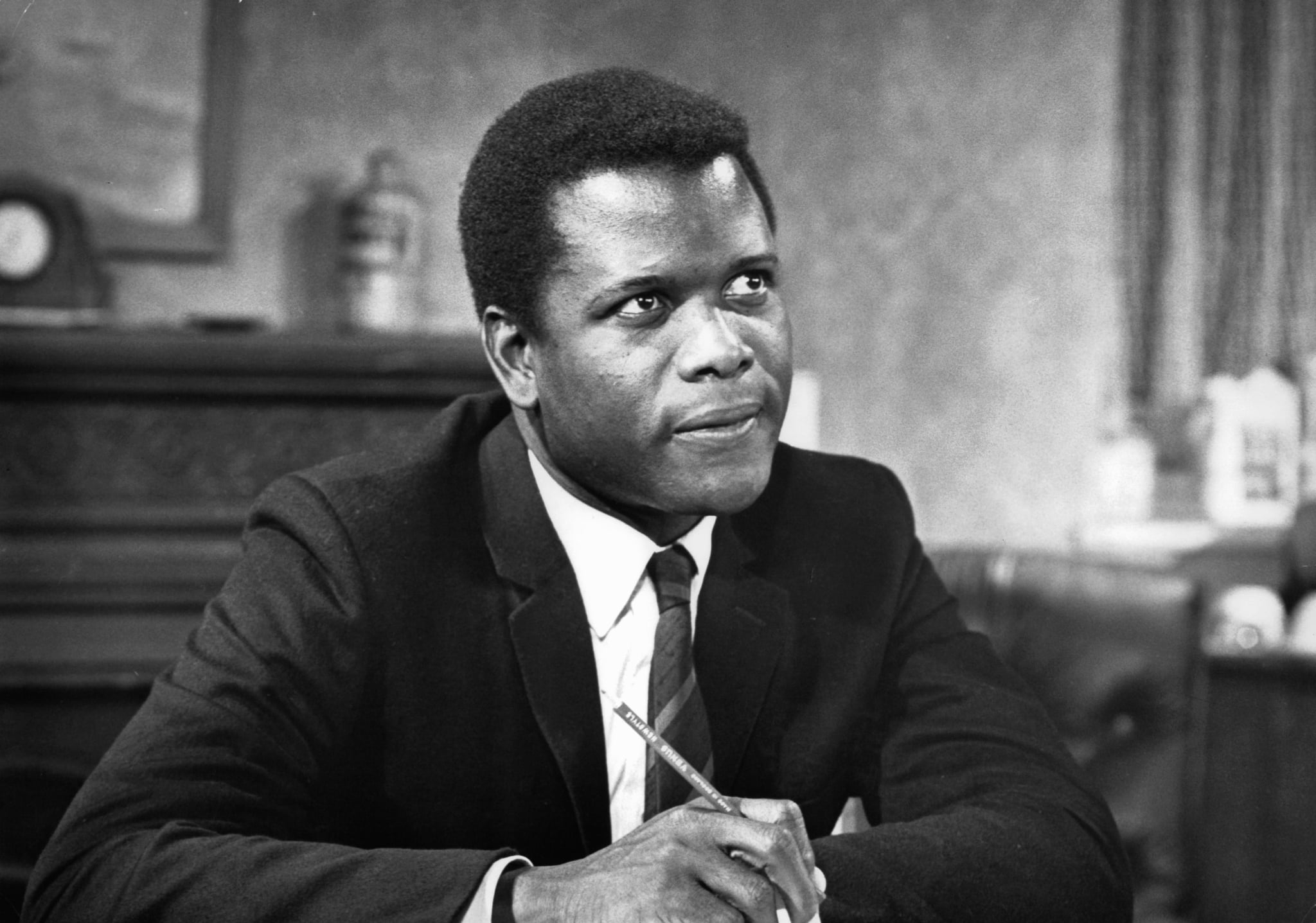 Sir Sidney Poitier, Hollywood's first Black movie star, has died at age 94, multiple outlets reported. The prime minister of the Bahamas, Hon. Philip Davis, confirmed to CNN that the prolific actor died on Thursday night. His cause of death has yet to be revealed.
Sir Sidney took Hollywood by storm in the 1960s as the first leading Black man amid racial tensions and the civil rights movement. Many of his roles explored themes of race, power dynamics, and combatting bigotry. He also challenged Hollywood's casting of Black men by showing them outside of roles rooted in servitude. In 1963, he had a triumphant win as the first Black man to win an Oscar for best actor for his role in Lilies of the Field.
Hon. Philip held a press conference on Friday where he gave a statement about the beloved actor's death. "It is with great sadness that I learned this morning of the passing of Sir Sidney Poitier. Our whole Bahamas grieves and extends our deepest condolences to his family," he began. "But even as we mourn, we celebrate the life of a great Bahamian: a cultural icon, an actor and film director, an entrepreneur, civil and human rights activist and, latterly, a diplomat. We admire the man, not just because of his colossal achievements, but also because of who he was: his strength of character; his willingness to stand up and be counted; and the way he plotted and navigated his life's journey." The prime minister went on to detail Sir Sidney's journey to becoming a Hollywood legend.
"The boy who moved from the tomato farm of Cat Island to become a waiter in the United States; the young man who not only taught himself to read and write, but who made the expression of words and thoughts and feelings central to his career; The man who expressed his rage against racial injustice through quiet dignity; The humanitarian who used his steely determination not just to better himself, but to better the world that he lived in, filtered through the milk of human kindness," he said, concluding, "Your peers don't give you an Oscar, you win an Oscar. Success is not a given, but it can come to those who translate talent into craft and perseverance."
Actor Wendell Pierce shared a quote by Arthur Miller in his tribute to Sir Sidney, which read: "There is a certain immortality involved in theater, not created by monuments and books, but through the knowledge an actor keeps to his dying day that on a certain afternoon, in an empty and dusty theater, he cast the shadow of a being that was not himself but the distillation of all that he had ever observed; all the unsingable heart song the ordinary man may feel but never utter, he gave voice to. And by that somehow joins the ages."
Sir Sidney paved the way for diverse artistry, and he will be remembered for his legacy.