Betty White Is Celebrating Her 99th Birthday
May All of Our Celebrations Be as Pure as Betty White's 99th Birthday Plans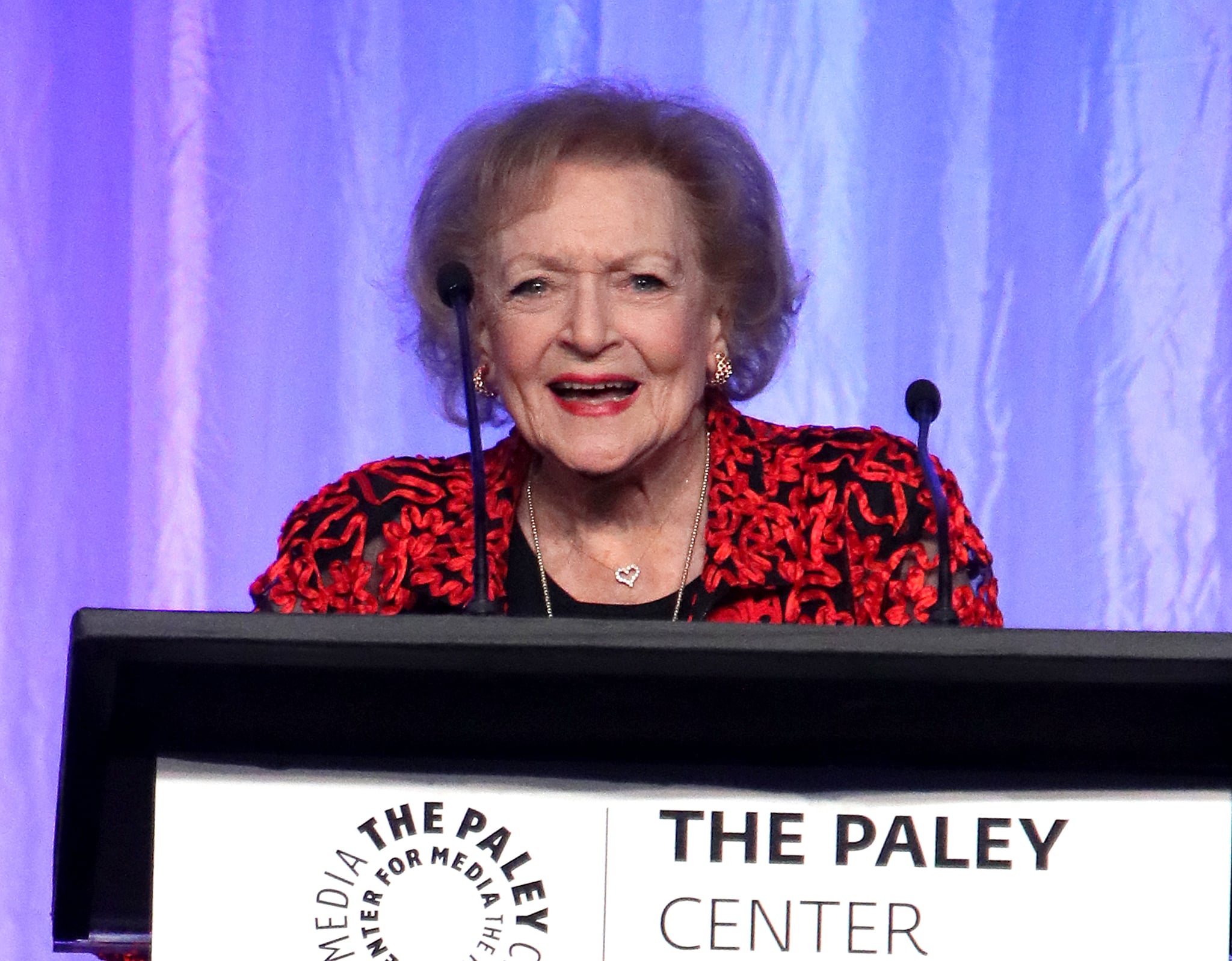 Forget drive-by birthday celebrations and virtual parties with friends — Betty White has better plans for her upcoming birthday. Betty's 99th birthday is on Jan. 17, and the Golden Girls icon has some quality plans in mind. In an interview with Entertainment Tonight, Betty cut right to the chase. "You probably didn't ask, but I'll tell you anyway. What am I doing for my birthday? Running a mile each morning has been curtailed by COVID, so I am working on getting The Pet Set rereleased, and feeding the two ducks who come to visit me every day."
It's definitely a low-key birthday, but it's one that would make Tony Soprano and his first-season obsession with the ducks that visited him very proud. As for the details about The Pet Set, the 1970s show was produced by Betty's late husband Allen Ludden and hosted by Betty herself as she highlighted celebrities and their various pets. According to ET, the show will be rereleased in honor of its 50th anniversary on Feb. 23.
In an upcoming issue of People, Betty shared her thoughts on her birthday. "I am blessed with good health, so turning 99 is no different than turning 98." When asked about what keeps her going, she said, "A sense of humor. Don't take yourself too seriously. You can lie to others — not that I would — but you cannot lie to yourself." Happy early birthday, Betty!