Channing Tatum Praises Zoë Kravitz's Directorial Debut
Channing Tatum Praises Zoë Kravitz's Directorial Debut: "She's Just Killing It"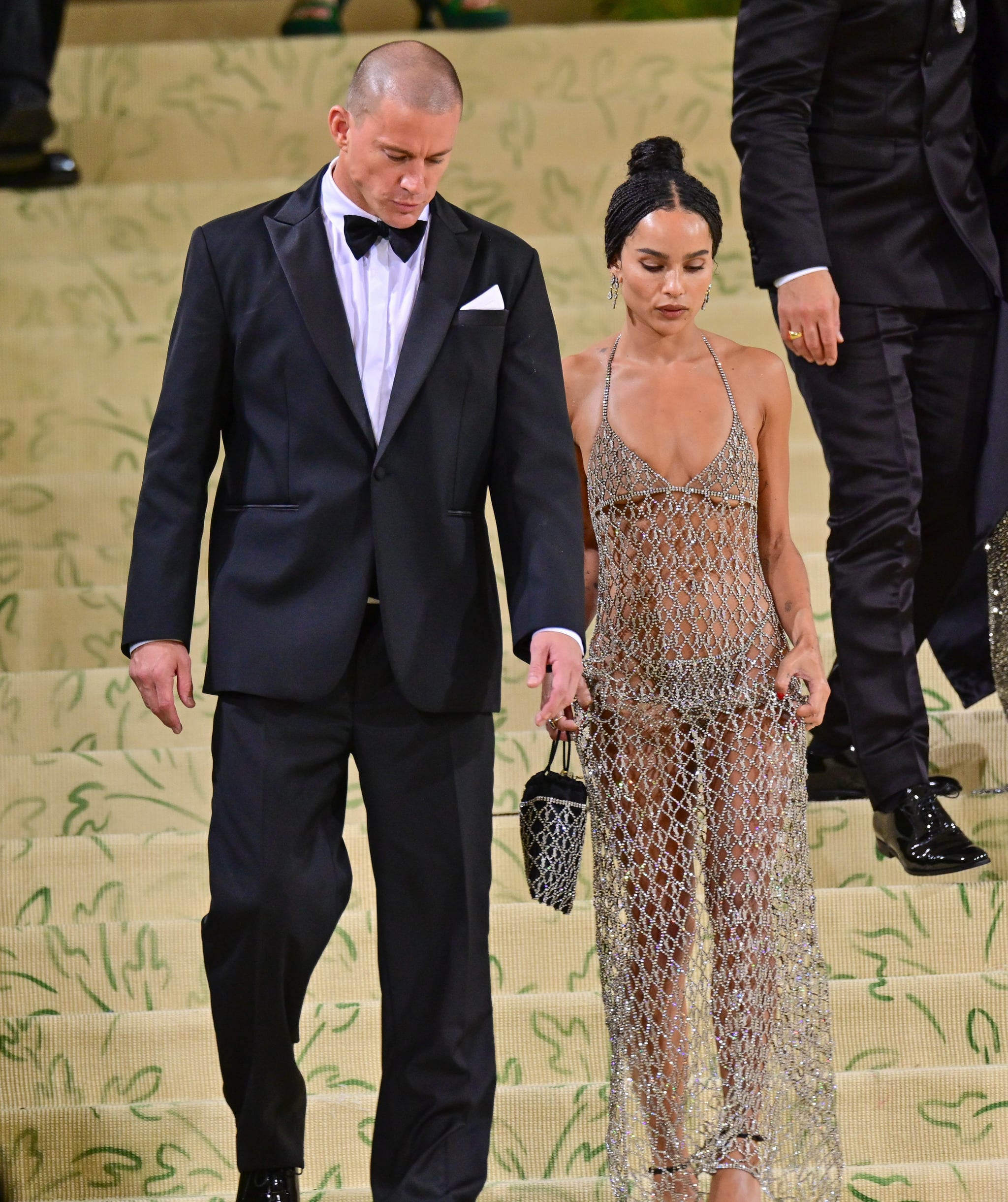 From one director to another, Channing Tatum is "in awe" of how hard his girlfriend, Zoë Kravitz, is working on her forthcoming film, "Pussy Island." In a July interview with Entertainment Tonight, the "Lost City" actor praised Kravitz's directorial debut, saying, "She's doing better than I did on our first movie with 'Dog.' I mean, jeez, we barely survived and she's just killing it."
"She's one of the more intentional people I've ever met in my life."
Tatum, who stars in and produces Kravitz's movie, went on to share that he's playing a character named Slater King. Though he notes "Pussy Island" is a "completely categorically different thing" from his previous projects, the actor admits he's flattered he'll be seen in a different light in Kravitz's film. "She's got a weird gift for that," Tatum added. "She sees right through a lot of people's stuff and really, just who they are to her is really simple. She's one of the more intentional people I've ever met in my life."
In a previous interview with Variety, Tatum said he smartly advised the "Batman" star not to take on an acting role while directing a film for the first time. "I was like, 'You'll need double the days,'" he recalled. "She's a perfectionist in the best possible way." Tatum's comments are based on some of the difficulties he faced while starring in and codirecting his film "Dog," which debuted in theaters on Feb. 18.
As for the two stars' blossoming romance, Tatum and Kravitz reportedly met while making "Pussy Island," though they briefly crossed paths in 2017 when they voiced roles in "The Lego Batman Movie." Following Kravitz's divorce from Karl Glusman, she and Tatum sparked dating rumors in August 2021 when they were spotted riding a bike through New York City. The couple seemingly confirmed their romance on Instagram that same month when Tatum followed several accounts dedicated to Kravitz.
"There's more than a friendship going on with Channing and [Kravitz]," a source told E! News at the time. "They are spending a lot of time together and having fun. They are more than just close friends or costars. Their relationship has grown into more."
A month later, the pair attended the 2021 Met Gala together, with Kravitz in a stunning see-through Saint Laurent dress and Tatum wearing a simple black tuxedo. Then in February, the latter and Kravitz's stepfather, Jason Momoa, showed up to a screening of "The Batman" to cheer her on, as the "Aquaman" star posted an Instagram photo of them boarding a plane saying they were on their way "to see our ZOZO."