Charlie Hunnam and Morgana McNelis Have Been Dating Since the Mid 2000s
There are a lot of people who adore Charlie Hunnam, but there's only one woman who really captured his heart. Hunnam and his girlfriend, Morgana McNelis, have been dating since the mid-2000s, and during their time together, she's shown her support for the sexy star by joining him on red carpets and posting sweet pictures of her other half. Like Hunnam, she's creative, capturing her artistry with her Maison de Morgana jewelry designs. Although she and Hunnam are a pretty private couple, she occasionally attends premieres with him, and even when she doesn't walk the red carpet, she occasionally shares pictures from inside events.
Over the years, Hunnam has revealed some supercute details about their relationship. In 2012, he told Elle about jewelry she designed for him. He explained, "She told me she was making me a diamond-encrusted ring — she's a jewelry designer, not an actor — and I was like, 'Uh oh. This is not going to go well for me.' But I love it. It's so discrete and beautiful." Later, the ring was mentioned in Hunnam's interview in Men's Health, and in the feature, it was revealed that his ring is inscribed with the words "I love you endlessly." The actor has also opened up about how the pair has settled down. In a 2013 interview, Hunnam said that he and McNelis bought a ranch outside of Hollywood, adding, "We've got 30 chickens and a couple of donkeys, a couple of ducks, and we've got a big, organic garden."
In 2017, he gave another rare update, telling People at the 2017 Toronto International Film Festival, "I try to keep the romance on the reg. I've been with my girlfriend 11 years and as anyone knows who's been a long term, fully monogamous relationship, it requires work, a lot of work." That year, he also told Men's Health that the physical aspect of his relationship is important to him as well. "I try to do it all. I also try to make love as often as I can," he said. "That's an important part of fitness . . . We are supposed to be very active animals. It's our DNA. Sweating is how I change my oil every day."
Keep reading to see pictures of McNelis and her handsome other half, then check out a guide to Hunnam's facial expressions and the actor's all-time sexiest smirks.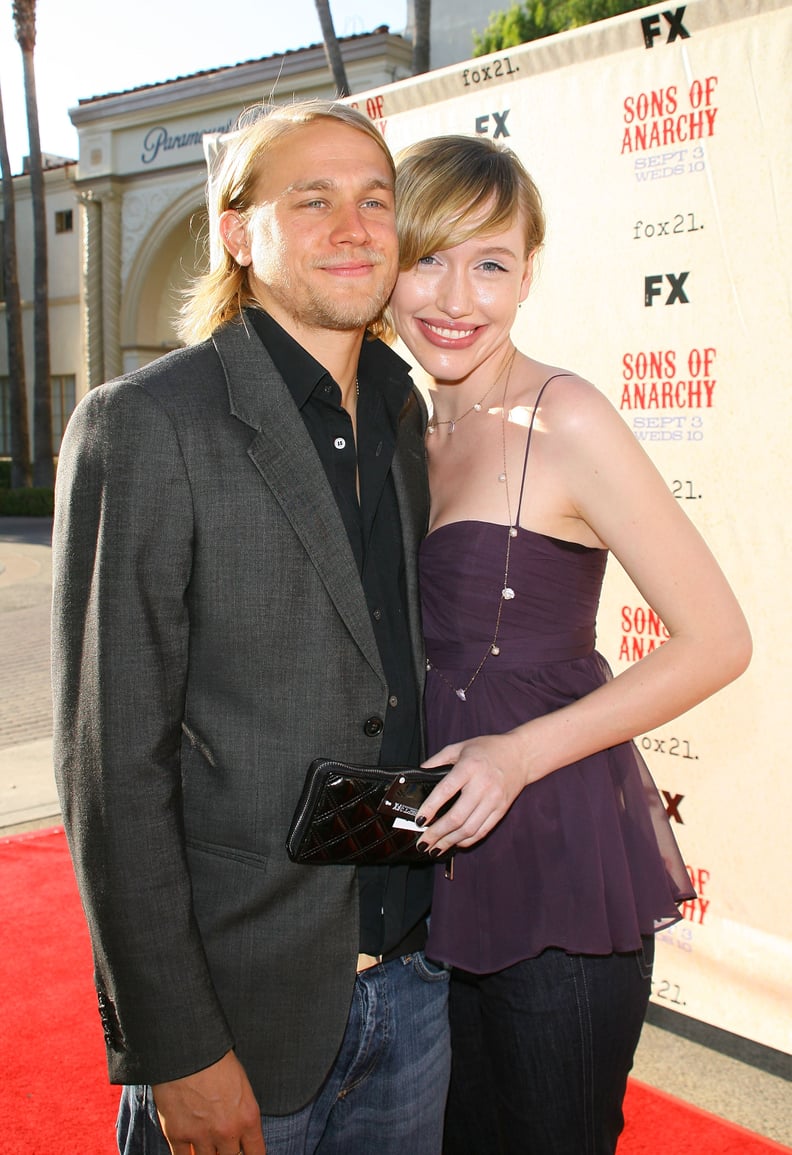 Hunnan and McNelis attended the "Sons of Anarchy" premiere at Paramount Studios on Aug. 24, 2008.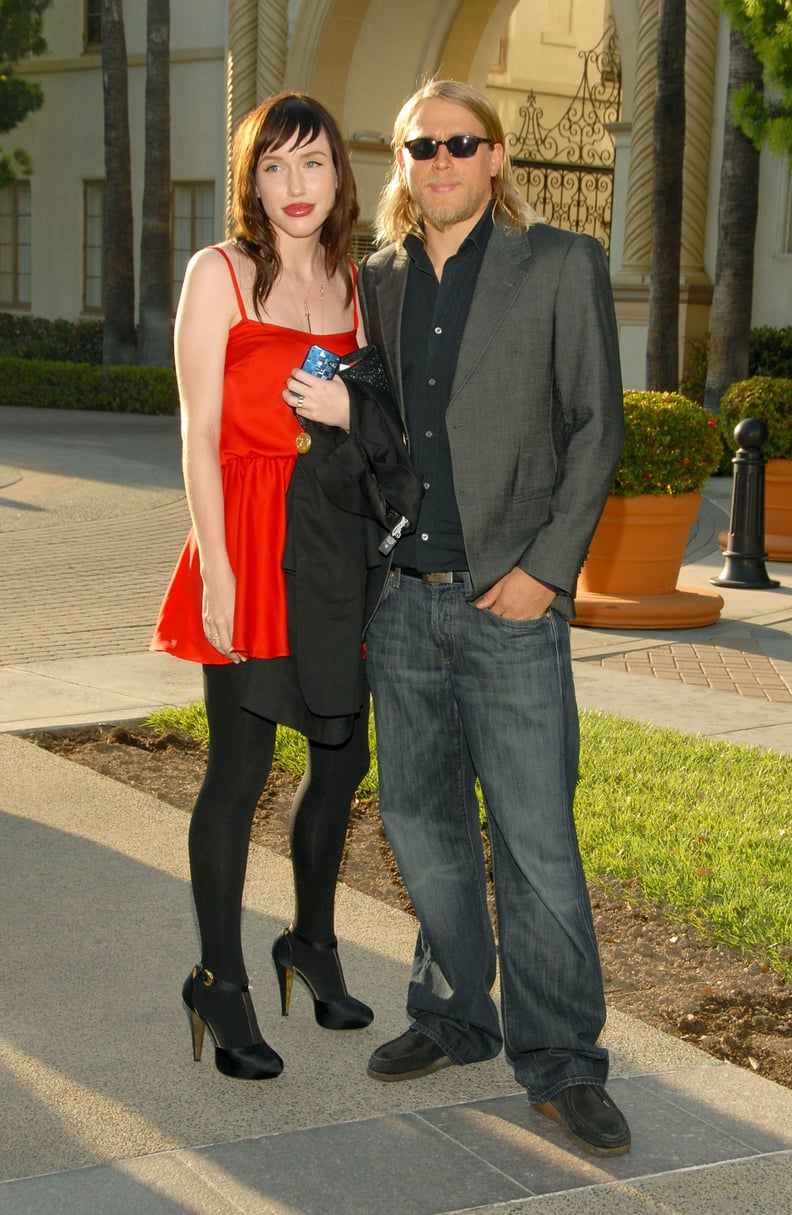 The couple then attended the "Sons of Anarchy" season two premiere at Paramount Studios on Aug. 23, 2009.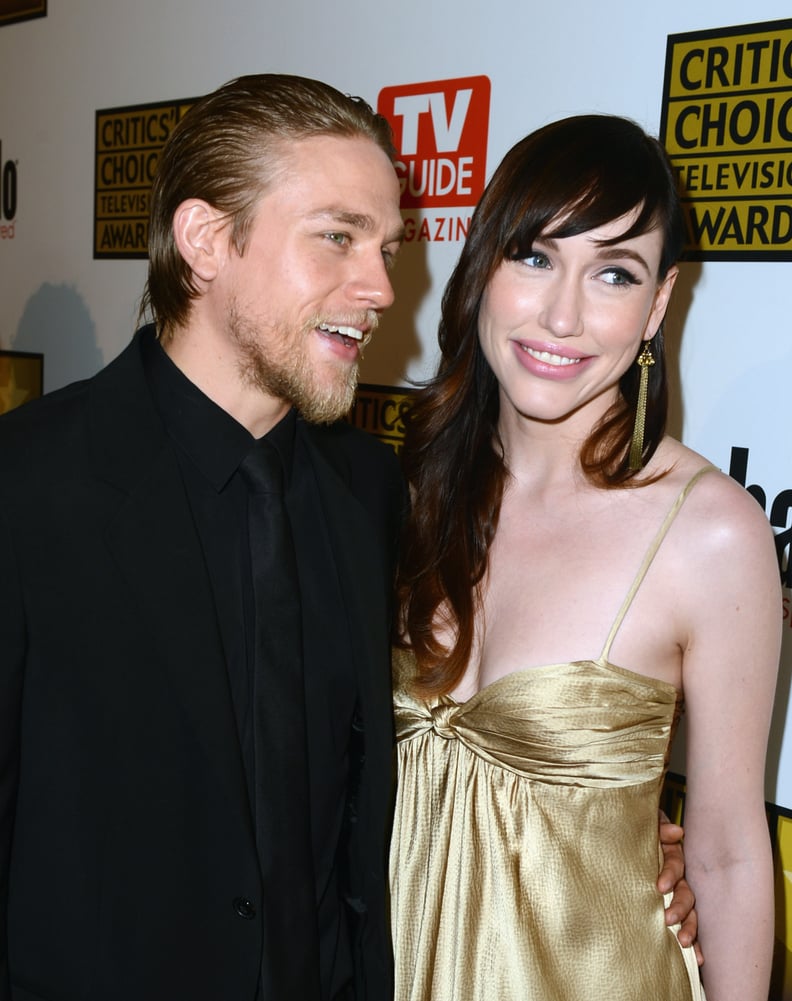 The couple posed for pictures together at the Critics' Choice Television Awards in June 2012.
McNelis posted a cute picture of the pair on her company's Instagram account during the season seven "Sons of Anarchy" premiere in 2014.
McNelis shared another rare photo of her and Hunnam celebrating Holi on March 21, 2019.