Chlöe Discusses Beyoncé's Influence on Her Confidence
Chlöe Credits Beyoncé's "'Bootylicious' Era" For Making Her Confident in Her Body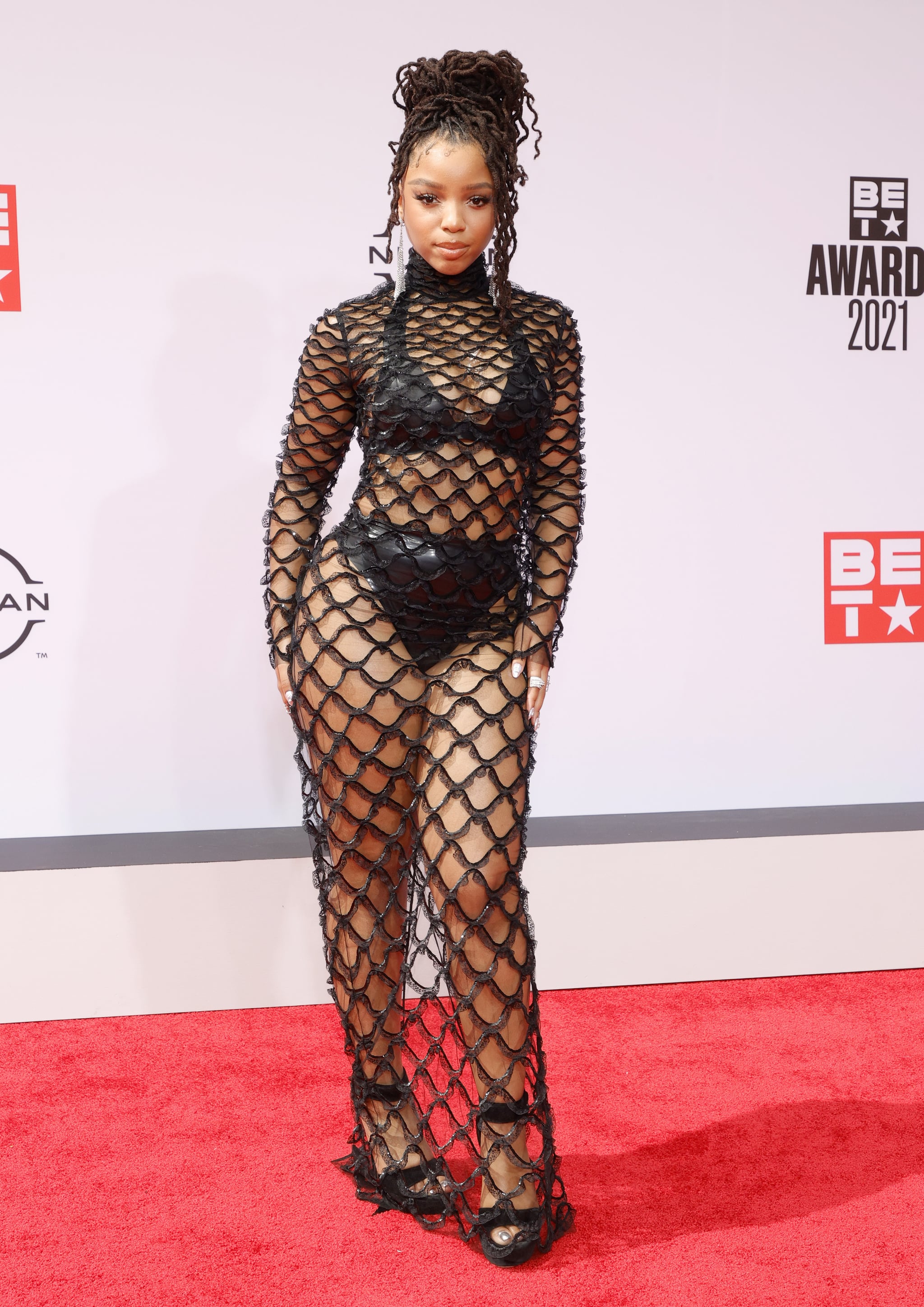 Chlöe's unapologetic sexual expression continues to be a hot topic — and she's rising above the conversation. The 23-year-old singer spoke about the origins of her body confidence in her January "In the Know" digital cover story and the role past singers have played in that. "I can honestly and genuinely say it was Beyoncé who made me look at my body and say maybe it is okay to have my body. Maybe it is okay to have a plump butt. Maybe it is okay to have to shake and jump to fit in my jeans," Chlöe said. "During the 'Bootylicious' era, I would go and see her flaunting her curves and be like, 'She looks damn good!'" The Destiny's Child women empowerment anthem featured Beyoncé, Kelly Rowland, and Michelle Williams in a music video wearing low-rise outfits and bra tops as they confidently flaunted their backsides.
The "Have Mercy" singer further expressed that she's looked up to other "incredible women" like Donna Summer, Kelis, and Nina Simone for paving a way for Black women performers owning their sexuality. "There has never been a point in time that society has ever been comfortable with the woman being powerful in the skin that she's in. So I just have to give kudos to every woman who's inspired me, every one of my peers right now who's saying, 'I love my body. I feel sexy,'" she told "In the Know." Chlöe also said she views the word "sexy" as something parallel to confidence.
When it comes to sexuality politics, she added, "A man can sit up there with his shirt off, ripped, and, like, flex his pecs and all that sh*t. That's sexy. But he doesn't get ridiculed for doing that. It's when a woman pokes her ass out, when she poses a certain way so her hip curves more, or when she puckers her lips and has her boobs perched up in her bra, that's when it's a problem."
Chlöe has served several sexy looks during performances of her single "Have Mercy," as well as fun photo shoots shared on her social media. During a December episode of "Peace of Mind With Taraji" titled "Back to Social Media Bullying with Chloe Bailey," she further discussed the discourse online about her body. "[As] I've gotten older, I've learned to really appreciate my curves . . . any time I have a photo shoot, I'm like, 'No, don't airbrush the stretch marks,' 'cause I like 'em,'" Chlöe said. She's real, and we love it.