When It Comes to Celebrity Friendships, Few Can Top Christina Aguilera and Demi Lovato's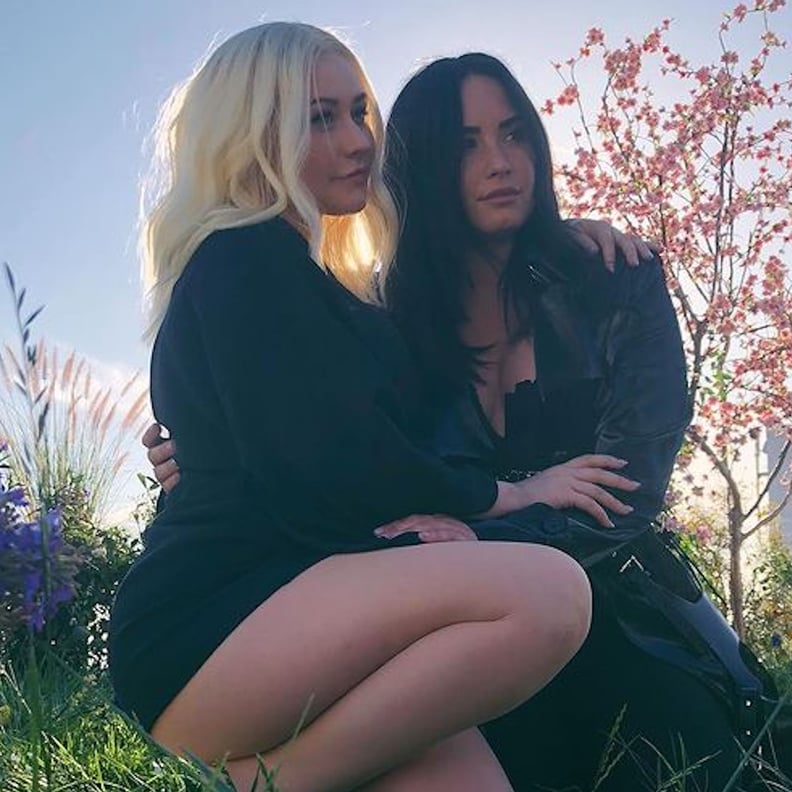 Demi Lovato has idolized Christina Aguilera ever since she was a little girl, and in 2018, her dreams finally came true when she got the chance to meet her. "I grew up listening to Christina Aguilera," Demi previously told People. "She was one of my idols growing up. She still is. Her voice is incredible." Since then, the two have developed a close friendship and they even collaborated on Christina's 2018 song "Fall in Line" from her album Liberation.
Most recently, Christina appeared on Demi's new four-part documentary, Dancing With the Devil, where she said that "the special thing about Demi is [that] she has a very real and honest soul." Christina added, "She's just no bullsh*t when it comes to even just her spirit, her energy, and her laughter . . . She's a real gem that one." In honor of Christina and Demi's tight bond, see some of their cutest moments together ahead.