Colton Underwood Is Engaged to Jordan C. Brown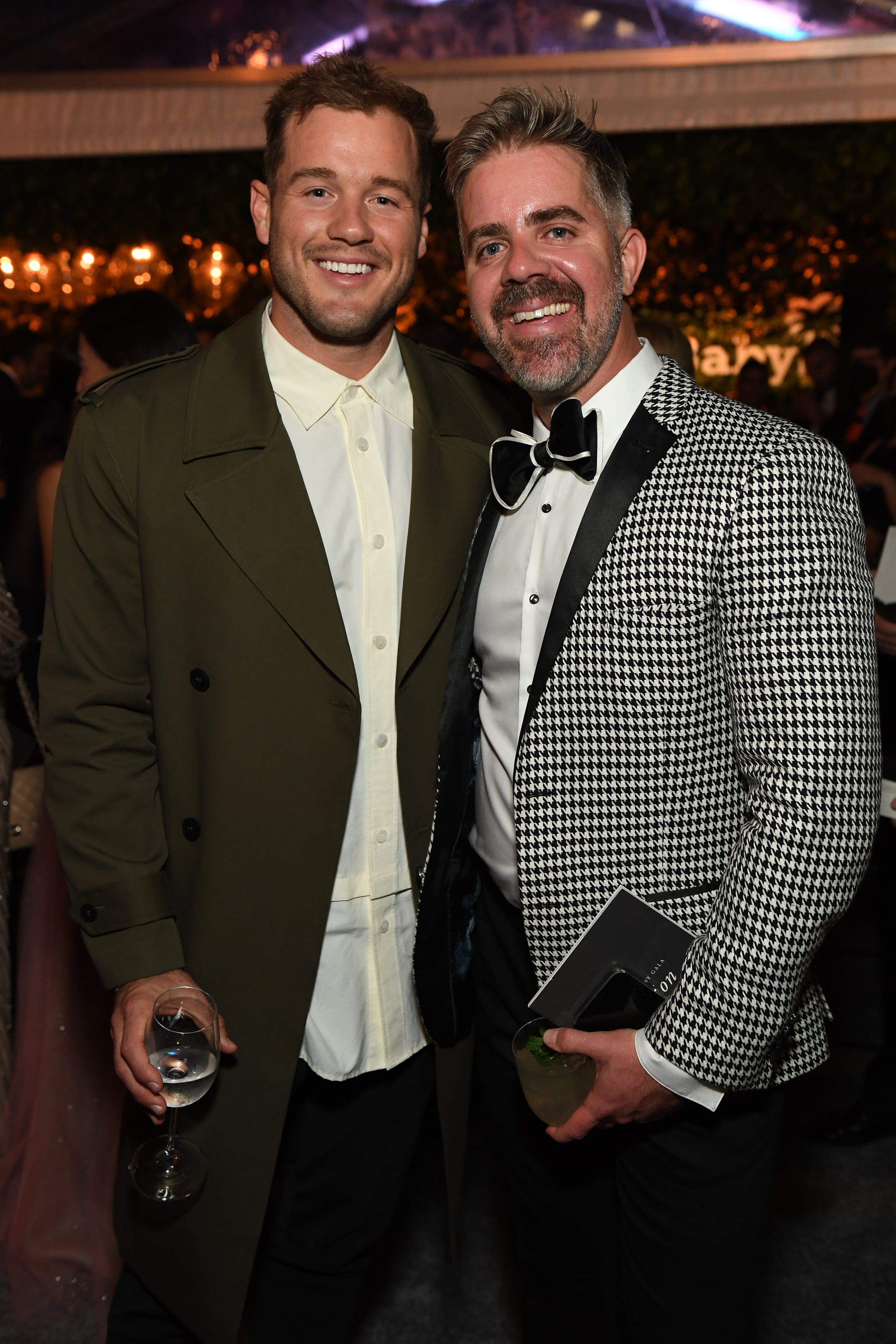 Colton Underwood is engaged to Jordan C. Brown after less than a year of dating. On Feb. 28, the former lead of "The Bachelor" shared the news on Instagram, popping champagne and holding hands with his fiancé. "Life is going to be fun with you," Underwood wrote. Brown, a political strategist, also celebrated on social media, writing, "The only time in my life I'm ok with wasting a bottle of champagne. I love you babe."
According to People, Underwood and Brown got engaged in Big Sur, CA, after Underwood's 30th birthday. "I'm extremely happy! 2021 was the most transformative year of my life. Starting 2022 off with my best friend, teammate, and now fiancé is something I never thought was possible," he said. The two have reportedly been dating since last summer and became Instagram official this past December.
Underwood came out as gay in April 2021 during a sit-down conversation with Robin Roberts on "Good Morning America." He said that after being in a dark place the previous year, he ultimately had to figure out who he was. "I've ran from myself for a long time, and I've hated myself for a long time, and I'm gay," he said at the time. "I came to terms with that earlier this year and have been processing it." Underwood later starred in a Netflix miniseries, "Coming Out Colton," in December.
During his interview with Roberts, Underwood thanked the women on his 2018 season of "The Bachelor" because the experience ultimately helped him get to the place he's at now. Underwood did not get engaged at the end of the show, but he and contestant Cassie Randolph dated until May 2020. A few months after splitting, Randolph filed a restraining order against Underwood for alleged stalking and harassment.