Courteney Cox Reacts to Prince Harry Mushroom Claims
Courteney Cox Reacts to Prince Harry's Mushrooms Claim: "I Definitely Wasn't Passing Them Out"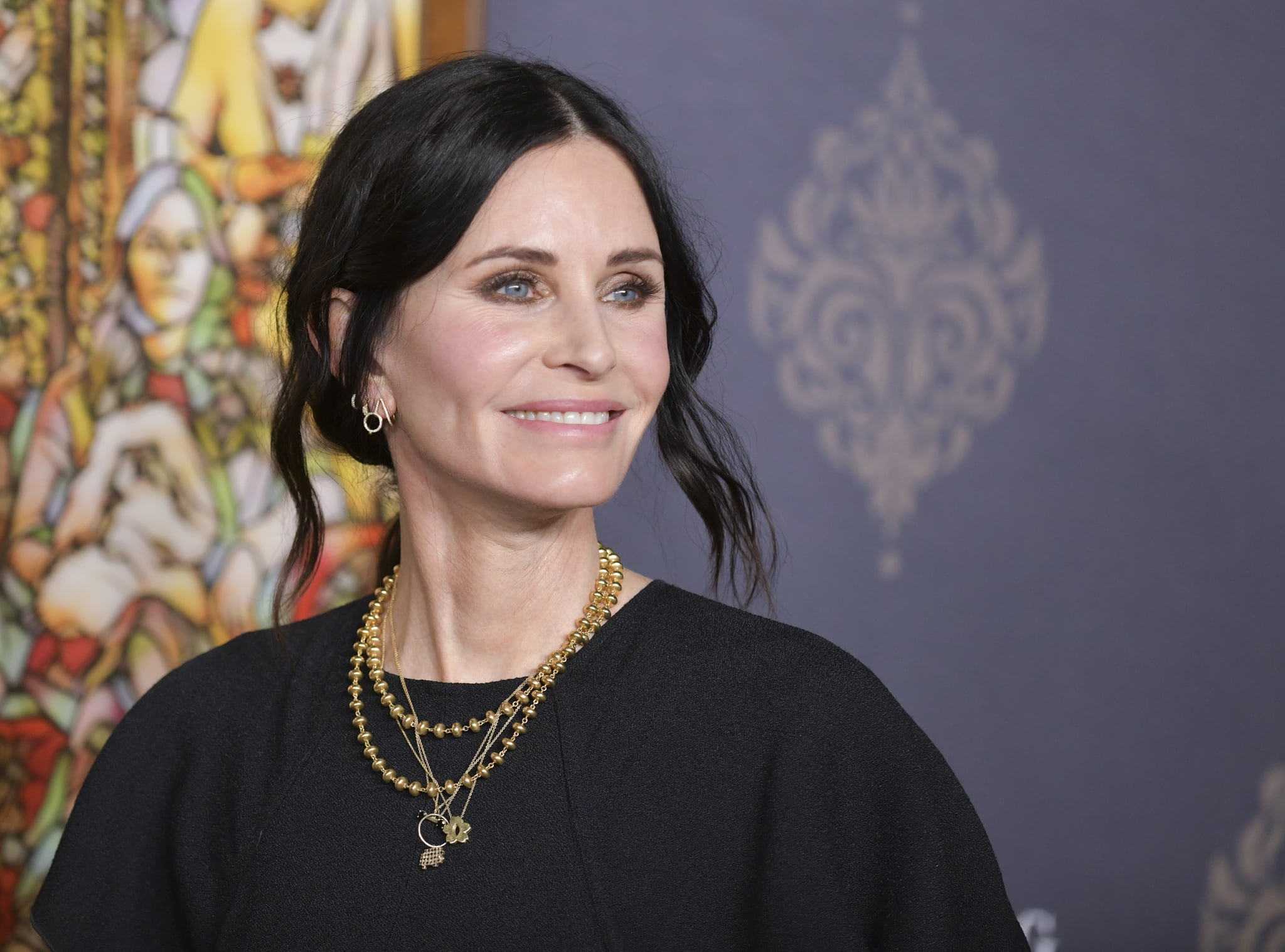 Courteney Cox may not have read Prince Harry's "Spare" memoir yet, but she definitely got wind of his mushrooms confession. In the book, which hit bookshelves on Jan. 10, the Duke of Sussex recalls trying the psychedelics at a party at the "Friends" star's house after finding "a huge box of black diamond mushroom chocolates" in her fridge.
"Somebody behind me said they were for everybody. 'Help yourself, boys,'" Harry writes in his book. "My mate and I grabbed several, gobbled them, washed them down with tequila."
Speaking to Variety in an interview published on Feb. 27, the 58-year-old actor finally addressed Harry's claims, saying, "He did stay here for a couple of days — probably two or three. He's a really nice person."
Cox added: "I haven't read the book. I do want to hear it because I've heard it's really entertaining. But yes, it's gotten back to me about it. I'm not saying there were mushrooms! I definitely wasn't passing them out." Cox also told the publication that she recently spotted Harry at a birthday party and wanted to say hi, but she didn't get a chance to because he was busy talking to other people.
Following the release of "Spare," Harry will be hosting a virtual book event with Penguin Random House on Saturday, March 4 on VIMEO. The royal will be joined by Dr. Gabor Maté, author of "The Myth of Normal: Trauma, Illness, and Healing in a Toxic Culture," and the pair will discuss "living with loss and the importance of personal healing." They will also answer questions from the audience, which can be submitted when you register for the event on PrinceHarryMemoir.com. Each ticket comes with a hardcover copy of "Spare."