Dakota Fanning on the Last Thing She Texted, What She Took Home From the Set of The Alienist, and More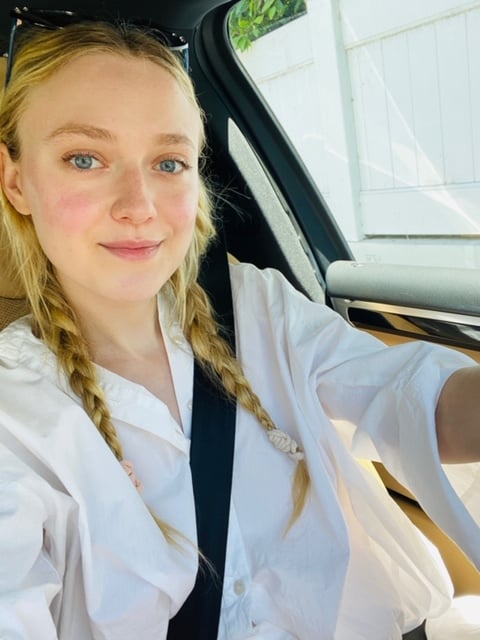 Image Source: Dakota Fanning
In our Q&A series Last Call, we get down to the bottom of every last thing with some of our favorite celebs — from the last thing they texted to the last thing they do before bed. This week, actress Dakota Fanning takes our call.

Dakota Fanning has not only starred in some of our all-time favorite films throughout the years — from Uptown Girls to Once Upon a Time in Hollywood — but she's also a children's advocate, most recently partnering with Panda Cares to support underserved youth in health and education. Read on to learn more about Dakota as she chats about the last book she read, the last thing she took home from set, and more!
POPSUGAR: What's the last thing you did for wellness or self-care?
I take a bath every night without fail. I look forward to it all day long.

PS: What's the last thing you watched on Netflix?
Comedians in Cars Getting Coffee. I'm a huge Jerry Seinfeld fan!

PS: What's the last thing you texted?
Chatting with my best friend about her new baby, who happens to be my goddaughter!

PS: What's the last thing you ordered online?
Some new plain white tees. Can never have too many.

PS: What's the last thing you do before going to bed?
I like to fall asleep to the TV, not the best habit according to some, but I find the noise comforting. I hate being the last person to fall asleep, so I think the noise makes me feel like I have company. I pick a good show to watch and settle in.

PS: What's the last photo on your camera roll?
A picture of my aforementioned goddaughter, Poppy.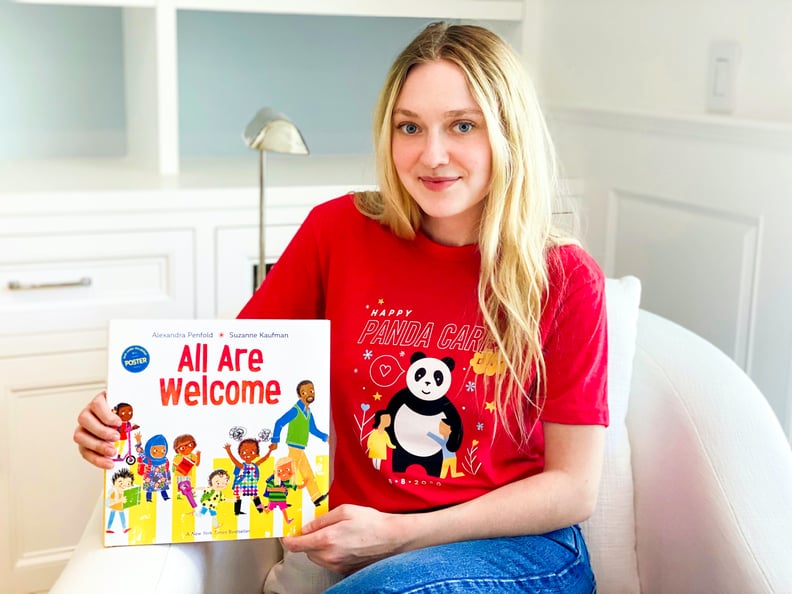 Image Source: Dakota Fanning
PS: What's the last book you read? I just did a surprise virtual reading of a great children's book "All Are Welcome" for kids at the Children's Miracle Network Hospitals and The Boys and Girls Club of America. The surprise virtual reading was part of Panda Cares Day where Panda Express is donating 88,000 children's books and celebrating the opening of the eighth Panda Cares Center of Hope at CMN Hospitals. These centers are where kids can heal through specially curated programs, like art therapy.
PS: What's the last thing you took home from a set?
My character Sara Howard on both The Alienist and The Alienist: Angel of Darkness wears a signet ring, and I got to keep that when we finished filming last October.

PS: What was the last song you sang in the shower?
I'm not a shower singer, but I am an "in the car" singer. I like to blast LCD Soundsystem when I'm driving.

PS: What's the last spontaneous thing you've done?
Quarantine has made it difficult to be spontaneous! Still contemplating a road trip of some sort. Stay tuned . . .