Daniel Puig on Playing Nathan on The CW's Naomi
Daniel Puig Gives Us a Taste of What It's Like to Date Him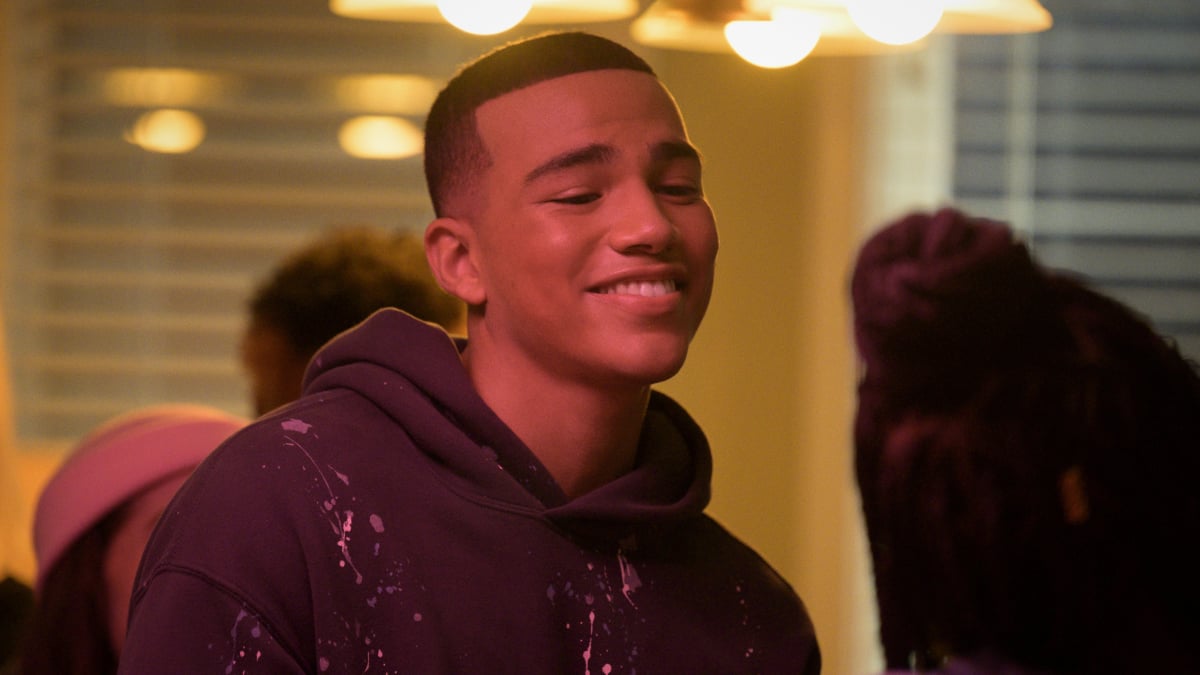 In our Q&A series "POPSUGAR Crush," we get to know some of our favorite celebs' more intimate details — from their first celebrity crush to the best love advice they've ever received. This month, we're crushing on "Naomi" star Daniel Puig.
"Naomi" made a splash when it premiered on The CW on Jan. 11. The series comes from the mind of Ava DuVernay and follows Naomi (Kaci Walfall) as she sets out to uncover the truth about a supernatural event that shakes up her hometown of Port Oswego, OR. In addition to introducing us to our new favorite superhero, the show boasts a talented cast of actors, including Daniel Puig, who plays a swoon-worthy high school jock named Nathan. Prior to "Naomi," Puig starred in 2019's "The System" and 2020's "Eden: The Only One Left to Us."
"He may have these jock-like familiarities, but he also is someone who cares for other people."
What Puig enjoys most about playing Nathan on the show is that he's not your stereotypical jock. "He may have these jock-like familiarities, but he also is someone who cares for other people," Puig tells POPSUGAR. "He's not necessarily mean out of spite. He is very sophisticated for his age, and that's really what drew me."
Puig was also attracted to the fact that Nathan is well traveled and an athlete, just like him. "I've always been into sports my whole life," Puig explains. "And I relate with the fact that he likes to have fun in any kind of situation. He's also traveled around the world, and I've been lucky enough to do that. The army-brat aspect is the only part that I don't really relate [to]."
We still have a few more episodes to go before season one wraps up, but Puig is already thinking about a potential season two. "I would love to see how the Scooby gang [have] evolved since season one," Puig states. "How all of us solve a mystery, maybe on a broader aspect. And maybe even a couple of us have superpowers."
While we wait to see if the show gets picked up for another season, check out Puig's "POPSUGAR Crush" interview ahead.
If you could have any superpower, what would it be?
To have firebending-like powers like an Avatar. And I know it's a chaotic power, but it's badass.
What love advice do you have for Nathan and Naomi?
I would say that communication is key. Naomi and Nathan should always be honest with each other, no matter what. And to not treat everything too seriously.
What's the best trip you've ever taken?
I hold Germany dear to my heart, but I think the best trip that I ever took was Greece. We went to the place where they filmed "Mamma Mia," and I was geeking out about that because I'm such a big fan. I'm a musical-theater person. It was beautiful.
When you're not on set, what do you do for self-care?
I love to be back home with my boys. I do everything with my guys. I'm even trying to teach them German. This is because I'm half German and my mom only speaks German to me. I stay inspired when I'm with them. We watch movies, go to the gym, rock climb, and hike together. I don't know what I would do without them.
Dogs or cats?
Definitely dogs. Most of my friends have dogs, and I feel like they have so much energy. And with cats, their fur just gets all over your clothes. I mean, nothing against cats, but I prefer dogs.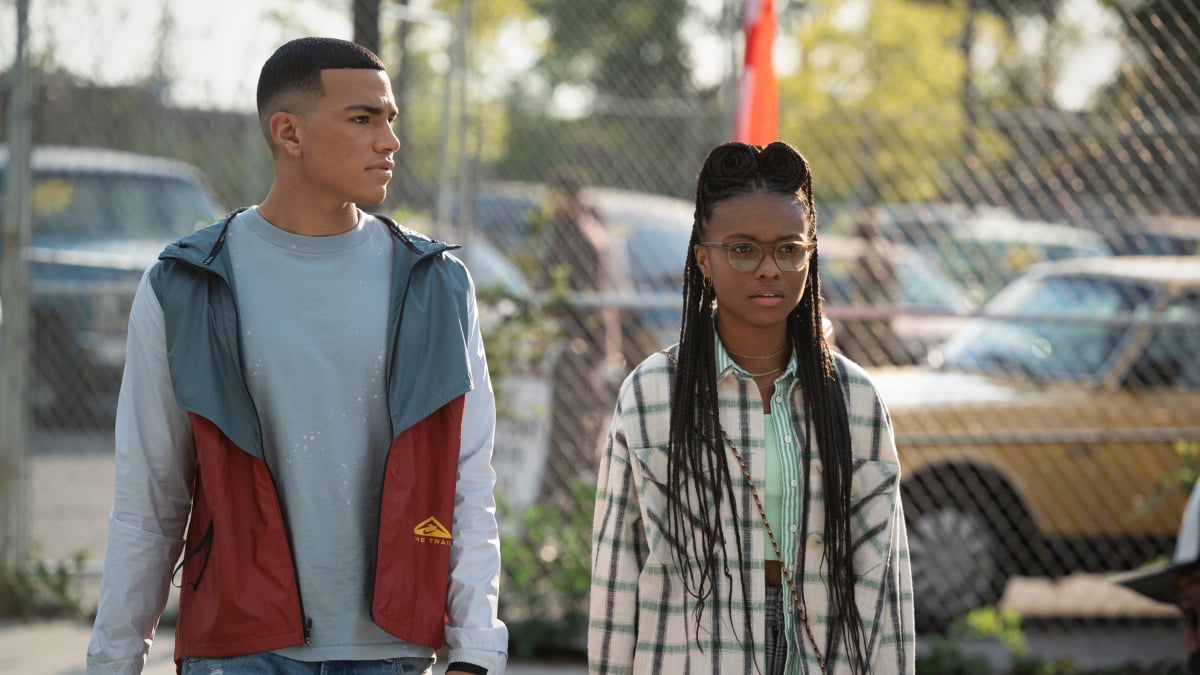 Who was your first celebrity crush?
Emma Watson. I was such a big fan of Harry Potter growing up. I remember seeing her for the first time and being amazed.
What is your biggest turn-on?
Biggest turn-on would be just someone laughing. I think just laughing with a person is so special and powerful and beautiful.
Biggest turnoff?
There's a little pet peeve I have where people burp out loud, very loudly. I was raised to not do that by my parents, so whenever I hear someone do that, I just do a double take.
What would your dating profile say about you?
That I'm a sucker for romance. I like to do romantic things, and I'll spend a little more money to do that. That's definitely a first impression that you would have of me on a date.
What's your ideal date?
Well, there's a spot in Brooklyn in Dumbo that's right near the Brooklyn Bridge. It's the Brooklyn Bridge Park. It's really nice to be there on a sunny day and have a picnic. You get an amazing view of the city.
What's the most romantic thing you've ever done or that's ever been done for you?
Actually, near that Brooklyn Bridge Park, there's a roller-skating place. I remember I got the hang of it very quickly, and my date didn't know what she was doing, so I kept helping her up and just guiding her. I think that might have been one of the most romantic things off the top of my head. And then, the most romantic thing someone has done for me was this girl once bought me a whole pizza, a whole pie. It was beautiful.
What's something most people don't know about you?
German is usually the one curveball that people don't really expect. But maybe that I know all the curse words in German.