Demi Lovato Rocks Out With Jute$, Kristen Stewart, and More at Her 30th Birthday Bash
Demi Lovato's 30th birthday celebrations are still in full swing. One week after their actual birthday on Aug. 20, the "Skin of My Teeth" singer hosted a punk-rock birthday bash with a stacked celebrity guest list. In addition to her new boyfriend, Jute$, attendees included Paris Hilton, Kristen Stewart, Ashley Benson, Paris Jackson, Kate Beckinsale, Alexandra Shipp, and more. "I love this so much," Lovato captioned videos and photos of the party on their Instagram Stories.
Leaving room for the guest's outfits to shine, the party's backdrop consisted of white curtains hung from doorways and matching balloons printed with Lovato's "Holy Fvck" album artwork. The event also featured a live DJ and a spacious dance floor, which she and her friends used to show off their dance skills and edgy outfits. For Lovato, the look included a black mesh cover-up over a plunging red minidress, ruby lipstick, and platform boots.
In videos from the fun-filled evening, Lovato's friends surprise her with a four-tier vanilla and confetti birthday cake by SusieCakes. Inspired by her album, "Holy Fvck," the dessert is covered in swirls of black, red, and silver, and the words "Happy Dirty 30 Demi" in icing. To the sound of their friends cheering them on, the singer makes a wish and blows out their candles, laughing when she realizes she's missed one.
On Lovato's actual birthday, they spent the day with Jute$, who shared a heartfelt Instagram post in Lovato's honor. "Happy birthday baby. ur a 30 year old minx and i'm the luckiest schmuck in the world cuz i get to call u mine," he wrote. "Making u laugh has become my new obsession cuz ur smile literally cures my depression (there's a song lyric in there somewhere). i'm so proud of u for not only surviving everything you've been through but coming out on top and becoming ur healthiest happiest sweetest self. and that's all u baby . . . i'm just here to support u and tell stupid dad jokes when needed."
Take a look at Lovato's 30th birthday bash ahead.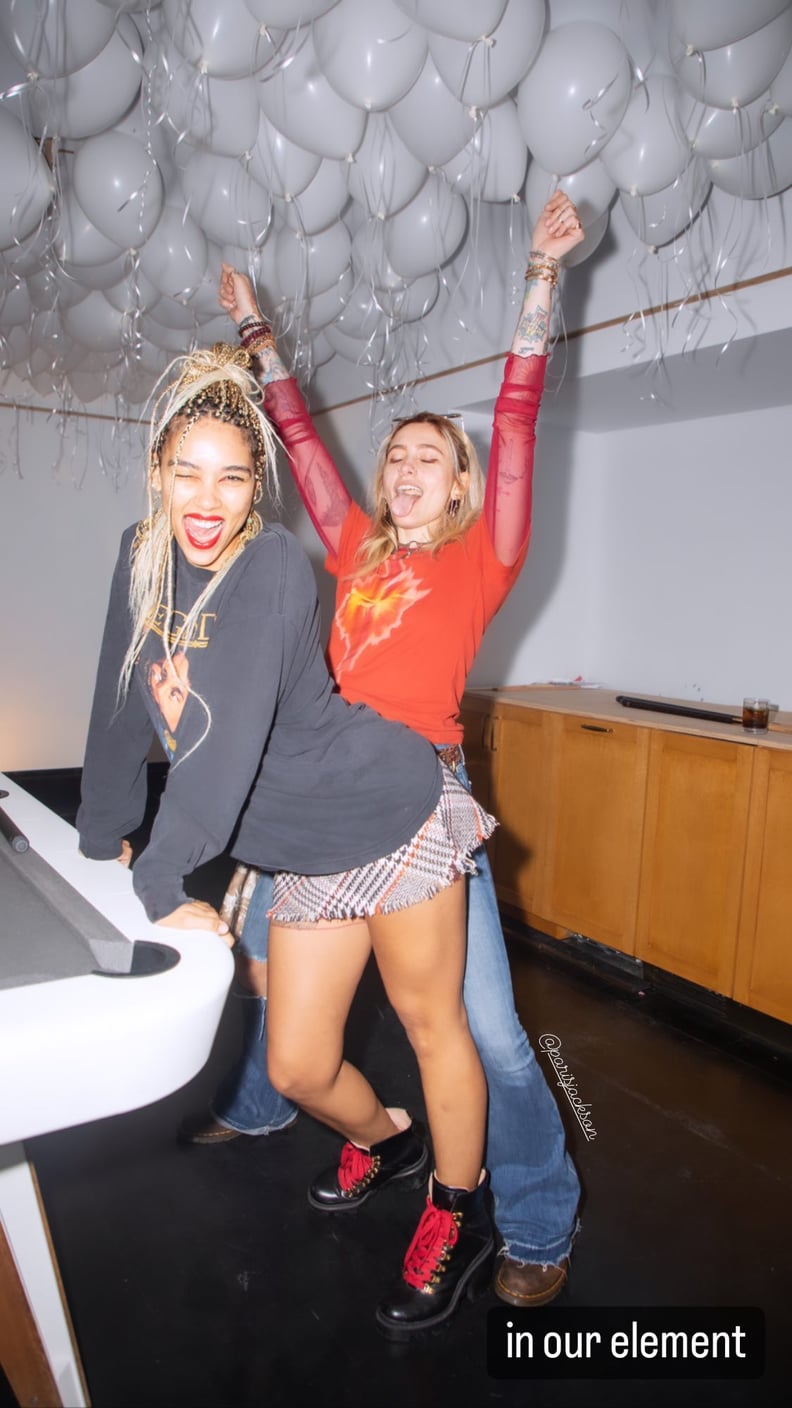 Demi Lovato's 30th Birthday Party Photos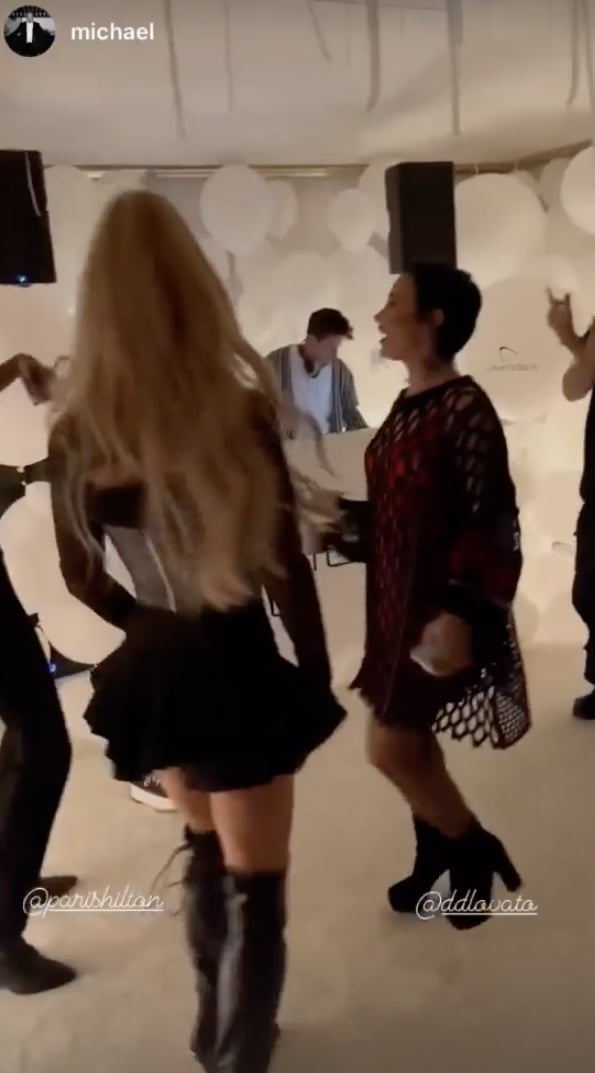 Demi Lovato's 30th Birthday Party Photos