Demi Moore and Scout Willis Share Loving Birthday Wishes For Rumer Willis and a Sultry Vintage Photo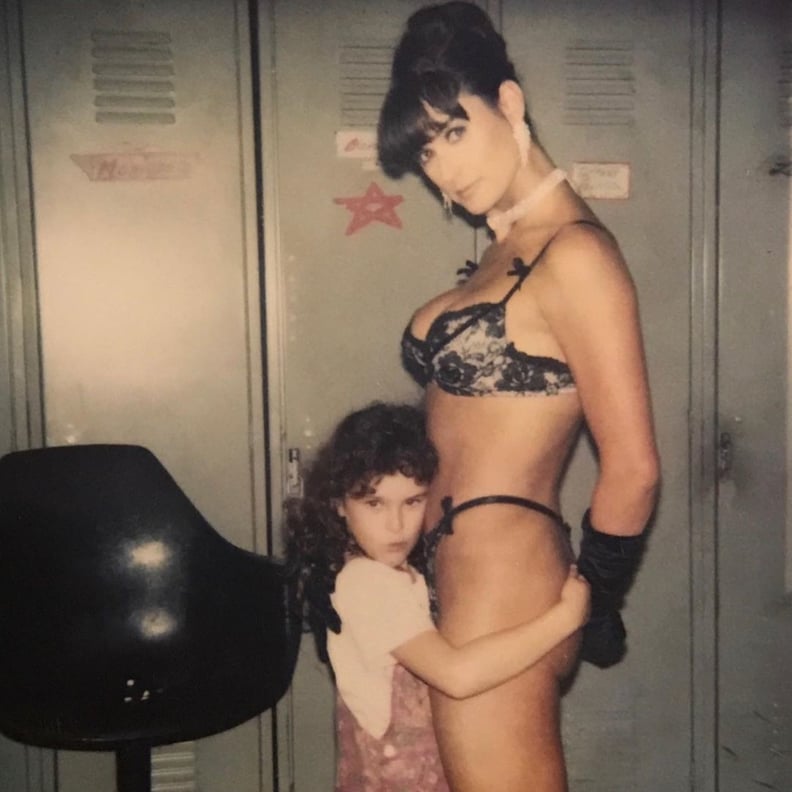 Happy Birthday, Rumer Willis! The eldest of the Willis sisters turned 32 yesterday, Aug. 16, and celebrated in calming cottagecore style with puff sleeve dresses, a rustic and cozy reading nook, and some frolicking in a nearby forest with family. What topped it all off were the loving birthday wishes — and photos — shared by mom Demi Moore, sister Scout Willis, and Rumer herself.
"Words can not do justice to the love, gratitude and joy I have for you," says Moore in a captioned carousel of photos shared to the actor's Instagram page. "You are a magnificent woman but you will always be my baby... You changed my life and gave it meaning beyond anything I had ever known. Happy Birthday, Rumer Glenn! I love you forever and a day❤️". Moore's loving message for her daughter was paired with four sweet throwback photos of the pair — of which was one very sultry photo of Moore in black lace lingerie with her daughter clinging to her legs.
Rumer's sister Scout also shared a lengthy birthday message, which partly read "I'm so lucky, Rumer is my best friend, so lucky that she is my big sister, so lucky that she has always looked out for me and taught me how to walk through the world." Rumer has her own reflective thought to share with her Instagram family: "32 years ago I entered this world and I can say today has been one of the most special celebrations of my birth I have ever had."
Keep reading ahead for all the best images and words from Rumer Willis's 32nd birthday.