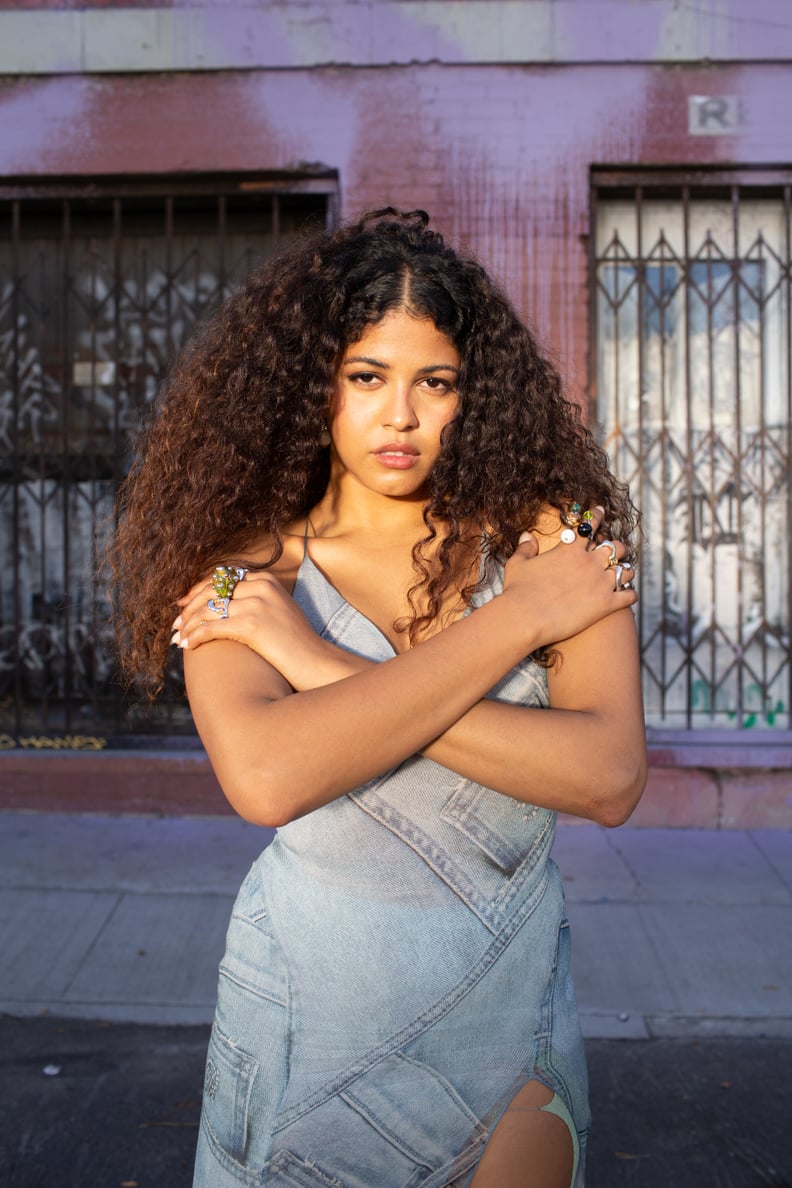 Jamie Parkhurst
Jamie Parkhurst
Yendry has been on fire these days. The artist on the rise, who was born in Santo Domingo, Dominican Republic, to Dominican parents and was raised in Italy since the age of 4, has been nonstop since her career took off in 2019. Her music — which incorporates everything from afrobeats, reggaeton, and R&B while embracing both her Caribbean and European influences — is precisely what makes her stand out from the masses. While singles like "Barrio" and "Nena" are what put her on the map, in the past year alone, Yendry has released a series of songs — like "You," "Instinto," and "Mascarade" in collaboration with artists like J Balvin, reggae legend Damian Marley, and Congolese Belgian singer Lous and the Yakuza — that really speak to her range and musical genius. The best part is she's just getting started. On Friday, May 6, the singer-songwriter released her latest single, "Ki-Ki," a Dominican dembow-inspired track unlike anything else she's put out.
The song, which was released along with a music video, is intentionally "a mix of styles, cultures, and languages" and Yendry's reminder to her listeners "not to take things too seriously." Where does the name come from? "Ki-Ki" is an abbreviation of the word "juaniquiqui," a Dominican slang term that refers to money.
"The song is about how being independent and making money requires hard work, so most of the time we're not free to just enjoy life, our families, and friends. It's good to make ourselves unavailable in order to take care of us and celebrate life," Yendry says in an official press release for the new single. To appreciate the significance of Yendry releasing a dembow-inspired track, you need to understand how it all began for the artist. Her experience with being both Dominican born and raised in Italy doesn't just impact her identity and how she operates in this world, but it also strongly influences her music. The beautiful blend of sounds and cultural influences tells her story of juggling two worlds and never quite fitting into one box.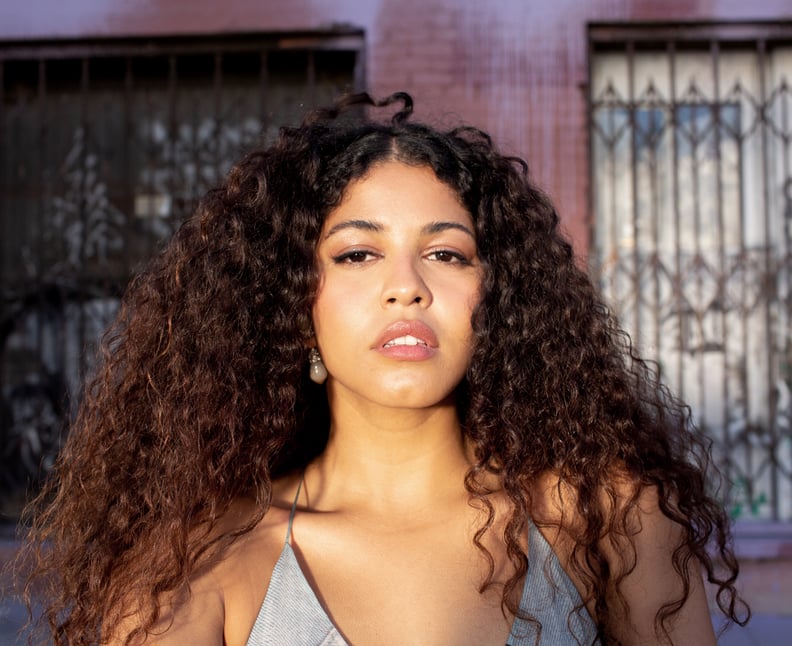 "I was born in the Dominican Republic, and I moved when I was 4 years old. I moved to Italy with my mom, and there I met my Italian father, the one that I call that. My biological father is in New York, and he's Dominican, too. In this way, I kind of grew up with people thinking that I'm half and half. Like, 'Oh, you're half Italian, half Dominican.' Well, I am all Dominican but grew up in Italy. But the fact is that I absorbed so much of the Italian culture as well, living there," Yendry tells POPSUGAR. After migrating to Italy from the Dominican Republic, her mom worked hard to learn the Italian language and assimilate to the culture while still holding onto her Dominican identity. This was challenging for Yendry.
"That's why I talk about identity a lot. Because for me, it was very hard to decide how to identify myself, you know."
"That's why I talk about identity a lot. Because for me, it was very hard to decide how to identify myself, you know. At first, I was like, 'OK, I'm Dominican.' But I was in survival mode and had to be like the other kids. So for me, it was like, 'Oh well, but I speak Italian perfectly. I'm Italian,'" she tells us. "I've always had the Dominican part at home. We were still going to DR — not that much but we were still going. We were saving money to go to the DR to visit family. We still used to eat Dominican food, [and] we still used to listen to Dominican music — the culture was still there. The only problem was that I was in a new country and my mom was, too. So it's kind of hard for that kind of generation to identify themselves, and I struggled so much. Growing up, I remember at 22 years old, I felt like something was missing."
"In Italy, growing up as a teenager, I was covering myself a lot. I used to dress super oversize because I didn't want people to see me as the stereotype — the Latina girl who's sexy and provocative."
That identity struggle inspired Yendry to take a trip to the Dominican Republic on her own. She wanted to explore her roots and discover who she really is. "It was amazing because when I was going to the Dominican Republic before, I was just a kid, and I was just in my grandma's house. So I didn't really explore the country and the culture, [but exploring it as an adult] was amazing because it felt like home," she says. "There were a lot of things that I couldn't understand about me that I [suddenly] understood when I was in the Dominican Republic. Even how I present myself — my body. In Italy, growing up as a teenager, I was covering myself a lot. I used to dress super oversize because I didn't want people to see me as the stereotype — the Latina girl who's sexy and provocative."
In discovering her own identity, Yendry found herself constantly having to fight against the stereotypes of being a Latina living in Europe. These days, she dresses how she pleases and is pretty unapologetic about it. In fact, Yendry's personal style is just as gravitating as her music. She embraces her natural curls. She'll wear a hip-hugging dress just as often as she would a pair of baggy jeans, an oversize plaid shirt, a crop top, and sneakers. It's all about self-expression for her.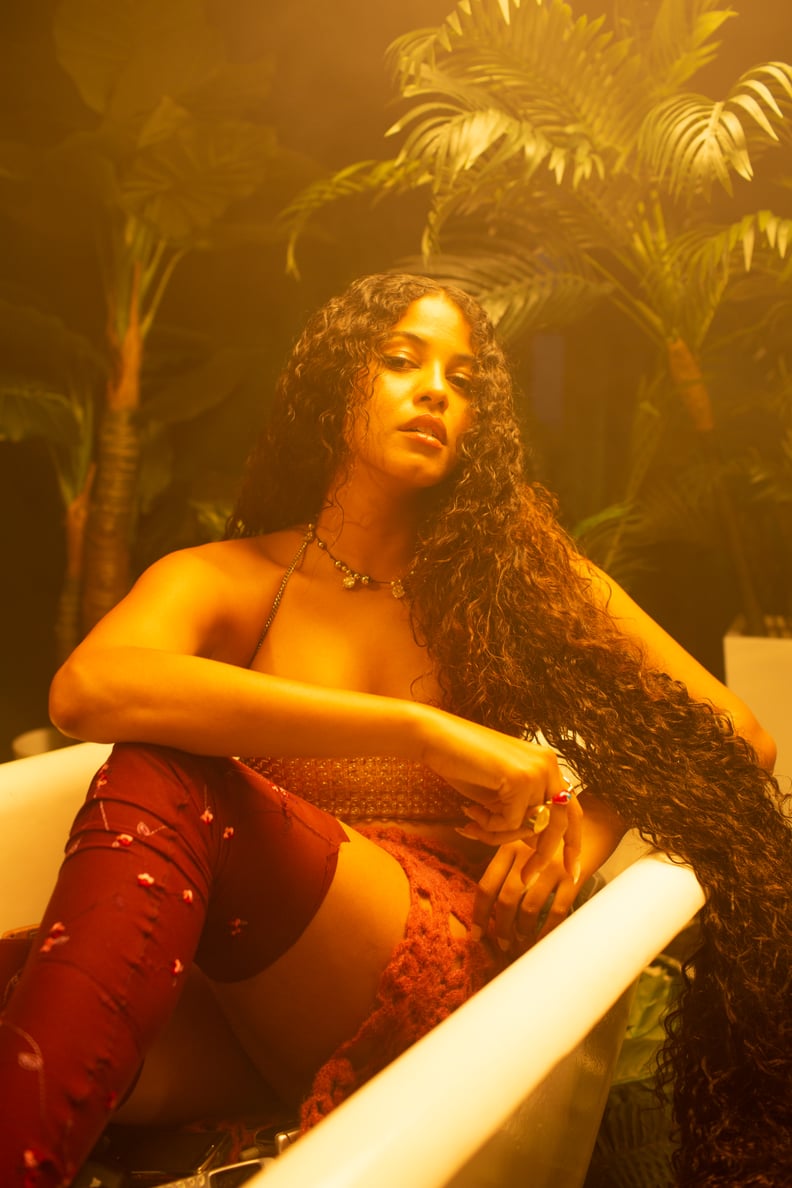 "That's why I talk about it a lot because I really want my generation to understand that there is nothing wrong with being raised in two different countries and having two different cultures and backgrounds," she adds. "So I find myself Dominican, but I'm also Italian because that's home now." When Yendry first decided she wanted to be a singer, she began singing in English. She didn't like the way she sounded singing in Italian, and she didn't think about singing in Spanish until she sang Silvia Pérez Cruz's "Mechita" at a rehearsal — and that's when it all clicked. It was almost as if Spanish chose her.
"It was weird because there are a lot of words that I didn't even remember I had in my brain, and they just came out. I wrote two or three songs then. I wrote 'Barrio' and 'Nena,' and it was natural. I never liked my voice in Italian. I never understood why. And then I started to sing in Spanish, and it was so natural. So I'm trying to now make my music Spanish and English because that's what I speak, and I don't want to have limits in the creation process," she says. "I really needed to connect with my roots back home in order to present myself to the world. That's how I feel. Even my curly hair, that's what I represent and that's what I wanted to be represented by, and I didn't really find a lot of music artists representing [that]."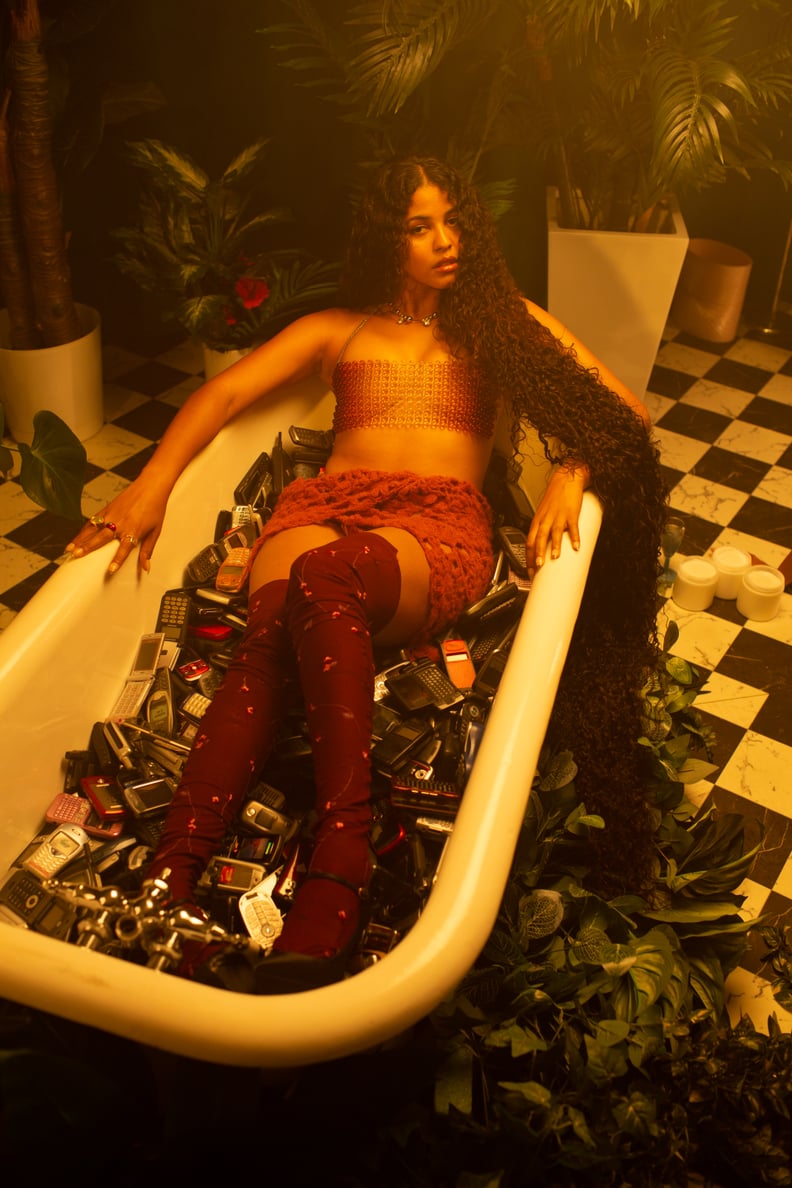 Part of Yendry's trip to the DR was also reconnecting with the sounds of her childhood. She grew up listening to merengue and bachata, and she wanted to find ways to incorporate those rhythms into her music. She wanted her audience to know that Latin music goes well beyond reggaeton. Her diverse musical taste in everything, from the Dominican music she grew up with and Caribbean sounds to European influences and her love for artists like Björk and FKA Twigs, is what keeps her music fresh and experimental. She's always looking to merge different worlds and sounds together. It's the reason her music sounds like no one else's, and her own identity journey is prevalent in tracks like "Nena" or her latest, "Ki-Ki."
In terms of future collaborations, Yendry plans on continuing to surprise us. The artists she's listening to these days range from Vicente García to Nathy Peluso. She also has dreams of eventually doing a track with Tego Calderón. "I feel like he's such a statement when it comes to Latin music or even what we call now 'urban.' It came from there," she says. "He's like the father of that, and he did it in a way that other people didn't. He did it with his flow and all the percussions that he used and the way he was singing. Even the lyrics are still so different. They're different from anything else in the game." What Yendry might not realize yet is that for this generation of Latinx music listeners, she's revolutionizing the game herself. No one writes lyrics like hers. No one is bringing what she's bringing to the table right now, and we're pumped to see what else she plans on blessing us with in the near future. We're ready for it.

https://www.youtube.com/watch?v=7_mWE_xahxY
--Originally published May 6, 2022