10 Facts About Dominique Fishback, the Multitalented Star of Netflix's Project Power
Dominique Fishback is a paradigm of talent. The 29-year-old actress, who's starring alongside Jamie Foxx in Netflix's Project Power, has built a solid performing arts résumé over the years, gaining experience in film, television, and theater. She's already earned widespread recognition for her role on HBO's The Deuce, as well as her appearance in 2018's The Hate U Give. Still, the Brooklyn-raised writer is continuously upping her multifaceted skills and making her mark as one of the young Hollywood greats. We have a feeling that she's just getting started. Keep reading to learn more about Dominique as she hits her stride in the entertainment industry.
01
Dominique Got Into the Arts After Her Mom Told Her She Was Dramatic
Dominique became involved in performing arts at around age 10 when her mom told her that she was dramatic and should be an actor. "I got with this theater company that allowed you to write and perform your own stuff," she revealed in an interview on The Sit Down With EmEz. "So that's how I started doing spoken word and writing my own monologues and scenes." Her spoken word skills came in handy when she recited an extempore poem for Jamie during her audition for Project Power.
02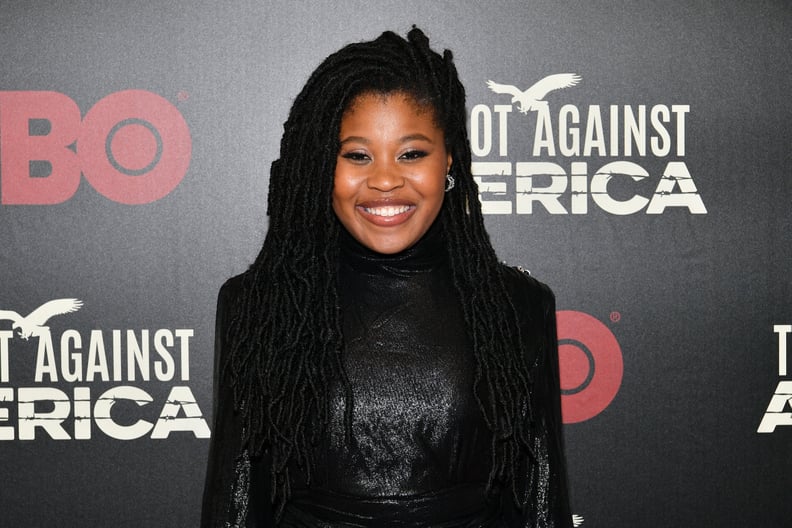 Dominique Attended Pace University
03
Dominique Starred in a One-Woman, Off-Off-Broadway Show
04
Dominique's First Recurring TV Role Was on HBO's Show Me a Hero
05
Dominique's First Feature Film Was 2018's Night Comes On
The actress starred in her first film role in Night Comes On, playing Angel Lamere — a teenager newly released from juvenile detention who sets out with her 10-year-old sister (Tatum Marilyn Hall) to avenge their mother's death. The movie won a handful of awards at the Chéries-Chéris, Deauville, Lighthouse International, and Mendocino film festivals in 2018, as well as the Sundance and Melbourne Queer film festivals in 2019.
Dominique also appeared in 2018's The Hate U Give as Kenya, one of Starr's (Amandla Stenberg) closest friends. She's set to act alongside Daniel Kaluuya, Lakeith Stanfield, Algee Smith, and Jesse Plemons in 2021's Judas and the Black Messiah.
06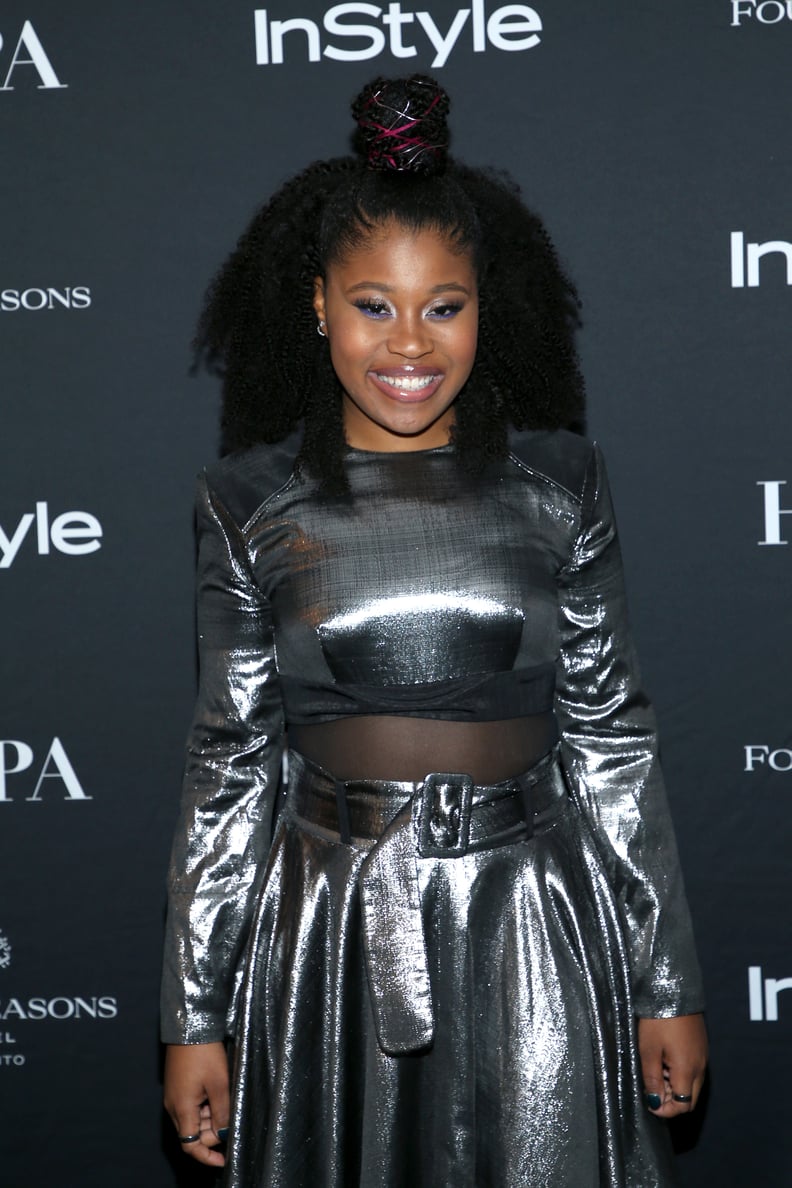 Dominique Made Forbes' 30 Under 30 Hollywood & Entertainment List
Dominique's acting accolades earned her a spot on Forbes' coveted list in 2019. She was in good company, joining the likes of Zazie Beetz, Rachel Brosnahan, Timothée Chalamet, Bowen Yang, Storm Reid, and Kiki Layne.
07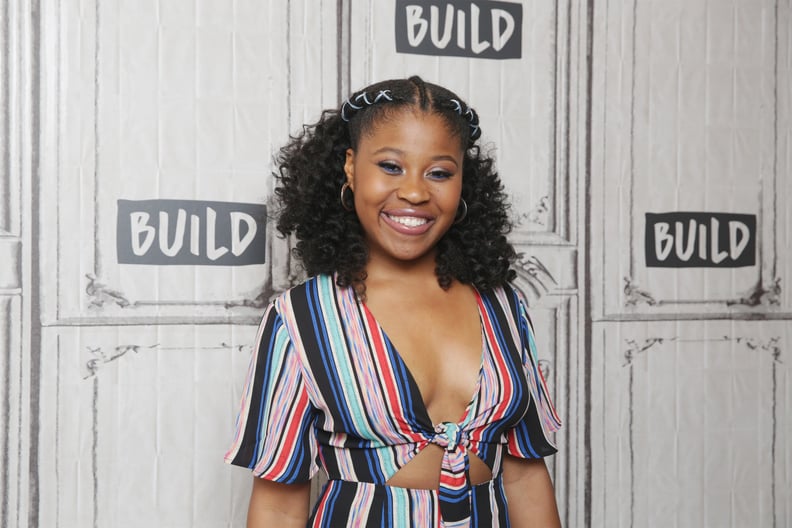 Dominique Is a Pescatarian
In an interview with Bon Appétit, Dominique shared that she became a pescatarian for health reasons while filming The Hate U Give. "I was such a fast food girl, so people are really, really surprised by that," she said. "I had Big Macs all the time." Some of her favorite fares now include fresh fruit and vegan Jamaican food from Bed Stuy's Natural Blend Vegan Cafe & Juice Bar.
08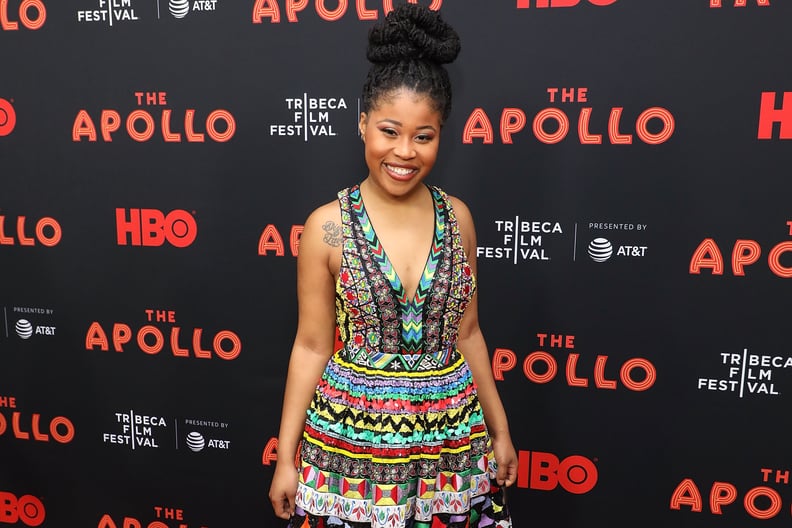 Dominique Is a Big Fan of Jim Carrey, Comedies, and Romances
Although she's portrayed characters with a tough exterior, Dominique enjoys the comedy and romance genres. "I love comedy, and that's a side of me that I definitely want to show more of," she told The Associated Press. "I always play a tough girl, and I'm from Brooklyn, so it comes kind of naturally to me, and I understand it very well, and I love playing it, but I also love epic romances. I love The CW and those kinds of shows, and people are always surprised like, 'What are you watching?' I'm like, "I watch The Fosters on Freeform."
She also revealed that she's a big fan of Jim Carrey and hopes to work with him. "I've dreamed that one day I can do a movie with him, and I'm his daughter or something we're crazy people in a neighborhood, and people are just watching us like, 'What weird thing are they gonna do next?'" she said. "So I have a dream about that."
09
Dominique Can Paint and Play the Piano
10
Dominique Used to Play Flag Football and Basketball
In an Instagram post, Dominique revealed that she was the only girl on her flag football team in the eighth grade. "I played safety. My old dean still says . . . 'Fishback, remember when you caught that interception on all the boys?'" she wrote. "Good thing I've always loved playing it more than watching." She went on to play basketball in high school.