Dominique Nieves Is Getting More Latinx Writers in Hollywood
With the Read Latinx Writers Initiative, Dominique Nieves Is Changing Entertainment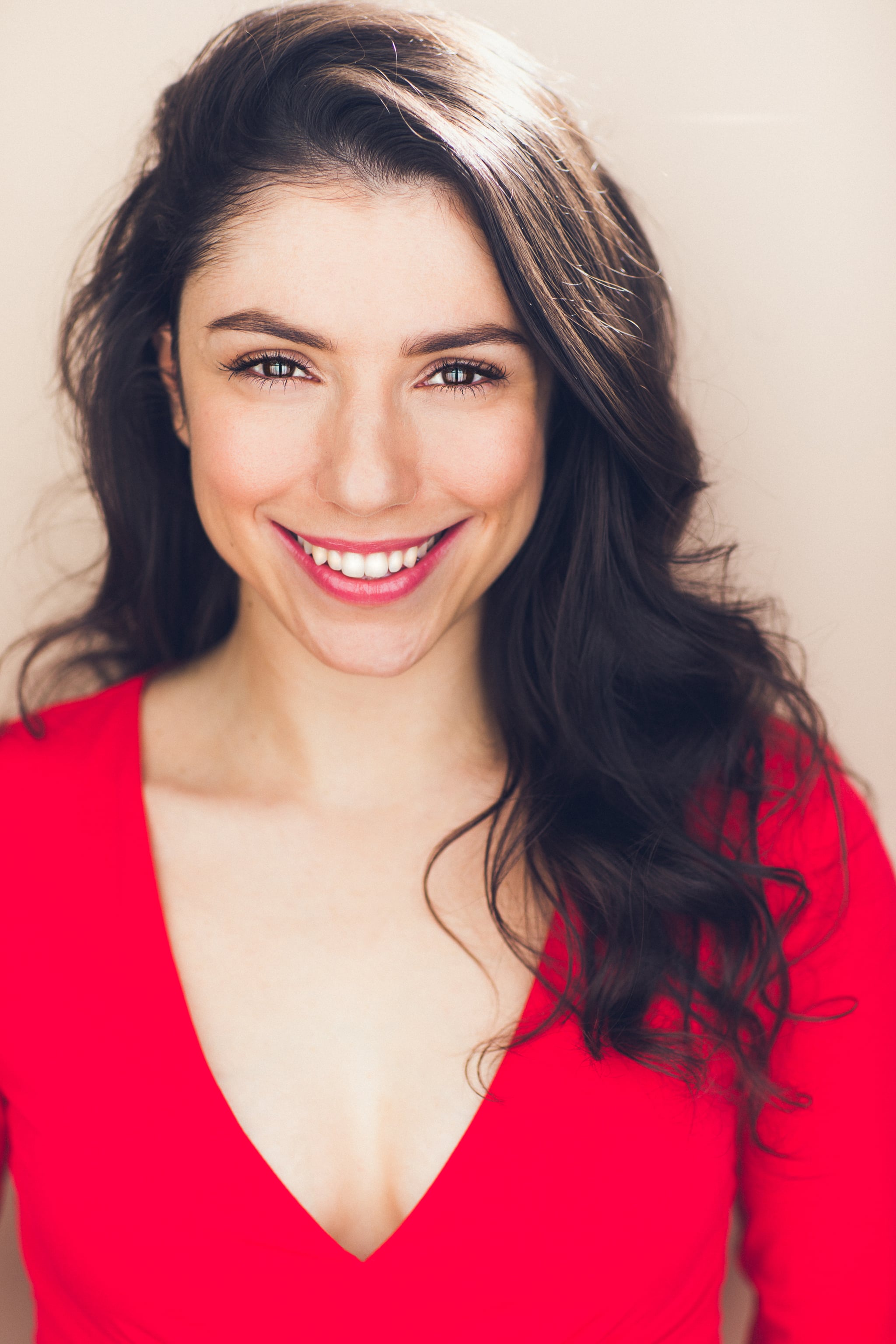 Writer, director, and creator of the Read Latinx Writers Initiative, Dominique Nieves wanted to be a doctor. She was in medical school when she got really sick. Then the pandemic hit. "I was super immune compromised, and my doctors weren't letting me go to the hospital as a patient, let alone as a trainee," she tells POPSUGAR. Before getting sick, Nieves had worked as an actress but found it frustrating. "I was having these really pejorative auditions. They were just really inappropriate. And I just wanted for people to be able to see us in a different way," she shares. So she decided to start writing her own stuff, drafting a screenplay for a short film, figuring out how to get it made, and screening it all over the US and Puerto Rico. "All these people from all over the country [were] reaching out to me, responding to the film. And so that was something I was really passionate about."
Nieves had thought she was going to help people by becoming a doctor but didn't find medicine to be a very accommodating career. "At the time, I couldn't even move, and I stayed sick for so long. I thought to myself, if I never stand up, I need to do something that I'm going to love and is more accessible," she says. Writing turned out to be that thing. But for Nieves, it's not a solitary endeavor. "It's about creating community. It's about letting people know who we are. It's about uplifting Latinx voices." She's done that in her own films, like PBS's "Our Lady Lupe," and through the program she founded, the Read Latinx Writers Initiative.
Nieves started the initiative during those bleak pandemic years. Housebound, she had written a second script and was a semifinalist in NBC's Writers on the Verge program. At first, she didn't realize what a big deal that was, but when a mentor guided her through how to leverage it, she learned that there was a lot she didn't know. But folks with more experience in the business did, and she'd need just a little bit of guidance to level up. Nieves decided to replicate that breakthrough moment for other Latinx writers who were having trouble gaining a foothold in entertainment. According to the Writers Guild of America's Inclusion & Equity Report 2022, Latinx writers make up between three to six percent of TV and film writers, despite making up nearly 20 percent of the US population. Those numbers make us the least represented group in writers' rooms.
"Everyone loves the culture, but they don't respect or cherish us."
"Everyone loves the culture, but they don't respect or cherish us," Nieves says, venting her frustration at an industry that sees her and other Latinx creatives in a very limited way. "Our stories were not getting told in a respectful or full way . . . We really are very joyful people, even when things are really hard. I just wasn't seeing the stories that I wanted, and so I started creating them. But sometimes there is pushback, no matter how palatable I make it for other people," she shares. "You say one word in Spanish, and everyone [in the industry] loses their mind and can't see themselves in the story anymore."
The roadblocks are big, and so the solutions must be, too. "The whole problem in this industry is access and opportunity. And Dom has really found a way to like cut down all the walls, all the red tape, and just make it about a person-to-person connection," Rubén Mendive, creator and host of "LA LISTA: A Latinx Writers Podcast," Mexican immigrant, screenplay writer, and participant in the Read Latinx Writers Initiative, tells POPSUGAR. "This whole industry is who you know, and Dominique is making sure that hundreds of people are getting to know hundreds of new people. And I don't think we'll know the ripple effects of that."
Nieves built the mentorship program from her network, particularly the work she did as an intern for CBS. She makes it easy for aspiring Latinx writers to enter — the requirements are just that you've written a script you want notes on and that you submit a short bio about yourself. And she also keeps the commitment low for the mentors, who simply agree to read the script of whoever they're matched with and give notes.
"I had recognized that I had never worked in a writers' room with a Latinx writer. So all the shows that I had worked on were predominantly white, and then there'd be a couple of Black writers in the room . . . which obviously showed a bar to entry or additional difficulties that I had been very fortunate to be able to overcome," says Zackery Alexzander Stephens, a Black American writer who's currently on "The Amber Ruffin Show" and who's been a mentor for both years of the program so far. "I thought volunteering for this program would be a really great opportunity to be able to extend the opportunities that I had and be able to help, hopefully, someone who's a very talented writer break through those barriers that many of us face in a way that was meaningful."
That was the experience of Peruvian immigrant Alessandra Del Castillo, who was matched with Amazon's "Lore" and Paramount+'s "Wolf Pack" writer Carlos Foglia. She was straight out of school when she did the program and kept Foglia apprised of her work, including meeting him for coffee after she moved to Los Angeles. Once Del Castillo had a few more things on her résumé, Foglia was able to put her name in for a writer's assistant role on "Wolf Pack."
"[And] it was the best first room I could have asked for — full of amazing people, a lot of them who also got their starts as writer's assistants," Del Castillo shares. "It was really great having a support system built into the room. And when the time came, I was able to get half a script. I got my first cowriting credit there. And I wrote the script with Carlos. It's just been really amazing to have a mentor, who was so dedicated to giving back to his community and who's also just brilliant at what he does."
Mendive says the program changed how he saw his writing, helping him to take it more seriously. He was able to use what he learned from a single phone call with a working writer to eventually get into the Hillman Grad Productions mentorship lab. "I want to write a really queer, immigrant, political, funny show . . . I want to write about my family on the Southside of Chicago," he says. "We were undocumented, we were on our own, and we had to really figure things out for ourselves. And so my wildest dream is just that we can put a piece of that on TV."
Mendive and Del Castillo's testimonies are proof that Nieves's painstaking work matching hundred of mentees with mentors based on their background and preferred genre is paying off. To build success stories like these, she also organizes networking events open to anyone who's participated in the program in the past. Mentor Stephens calls Nieves "absolutely phenomenal . . . the way that she's put her heart and soul into this program and the differences that I think she's made in a lot of people's lives and careers, and seeing people get staffed and get good jobs out of this mentorship program, is just so meaningful." For her part, Nieves is more humble, describing herself as "an overachiever" with the desire to help others and impact her community. And she's absolutely doing it.