Read Dwyane Wade's 48th Birthday Message For Gabrielle Union
Dwyane Wade's Birthday Note to "My Beautiful" Gabrielle Union Should Be on a Hallmark Card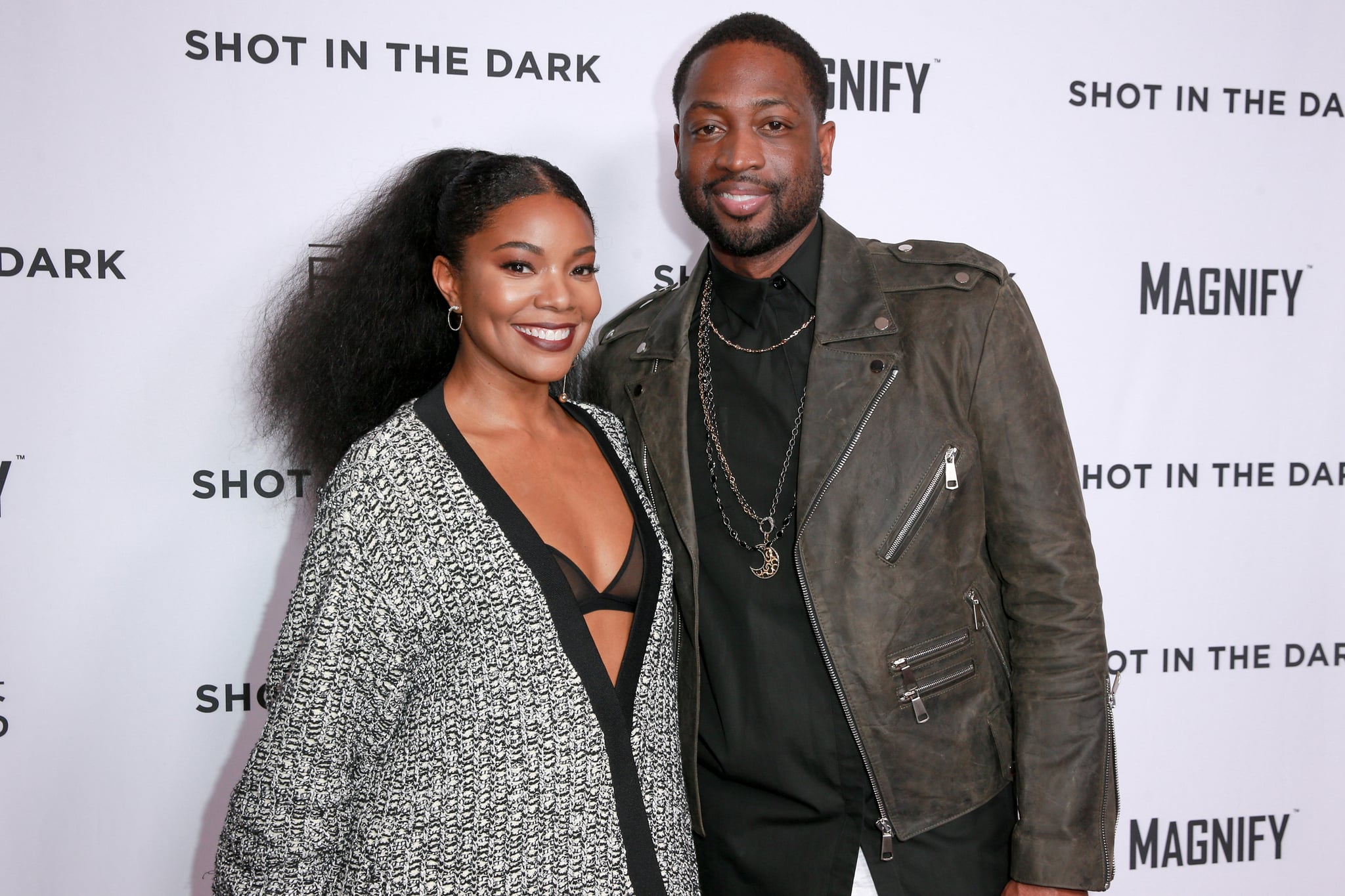 Dwyane Wade might have written one of the best birthday tribute intros of the year, and, of course, it's for Gabrielle Union. On Thursday, the 38-year-old former NBA player celebrated his wife turning 48 in an Instagram tribute with the impeccable lede, "Screaming HAPPY BIRTHDAY to my Beautiful, Brilliant, Don't take no SH*T from nobody, Boss a** wife @gabunion." I hope Hallmark is taking notes, because that needs to be on a card.
The caption, written alongside a gallery of family snaps, got even sweeter as Dwyane praised Gabrielle for her leadership and determination. "Thank you for being the model for our daughter that you are and always willing to go to the kids school when they don't feel they're getting a fair shake," he continued. "I'm inspired to wake up and be greater because I get to watch your grind day after day. 🥂 to more adventures and not giving a F**k about what others say about you nor [sic] our families dynamic. Keep growing and going🖤🖤🖤 #GDay 🎉 🎈 🎊."
The pair, who wed in 2014, share 1-year-old daughter Kaavia, as well as three children from Dwyane's previous relationships: Zaire, 18; Zaya, 13; and Xavier, 6. The duo are also parents to Dwyane's nephew Dahveon, whom he adopted in 2011. They're undoubtedly one of Hollywood's cutest families, and we're sure Gabrielle is feeling the love from all of them!
Image Source: Getty / Rich Fury