Gabrielle Union Knew the Key to Dwyane Wade's Heart Ahead of His 39th Birthday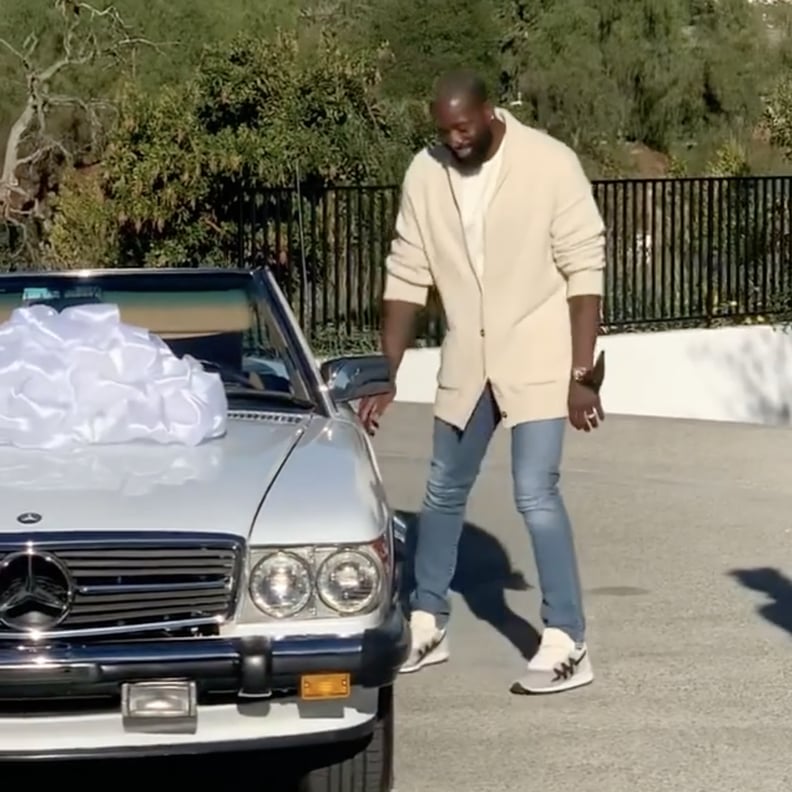 Gabrielle Union sure knows how to make her man smile! Ahead of Dwyane Wade's 39th birthday, the beloved actress surprised her husband with a 1988 Mercedes-Benz 560SL, and it left him beaming from ear to ear. The retired baller shared a video to Instagram of the moment Gabrielle unveiled the car with a big bow on top of it, and it's setting the bar extremely high for birthday presents everywhere. "One week before I turn 39 and @gabunion has already started with the surprises 😃 😎 She just raised the bar 👀😍✌🏾 #1988 Classic!" Dwyane's son Zaire captured the moment on social media, and the best part of the video has got to be when Dwyane turns around and thanks his wife. So sweet!
We always love to see how celebrities surprise one another on special occasions, and it's clear this one is unbelievably heartfelt and one that meant a lot to Dwyane. Check out the video of the surprise gift and more photos of the car ahead. Happy early birthday, Dwyane!