Gigi Hadid Celebrates Mother's Day by Sharing Rare Photos of Baby Khai: "I Feel So Lucky"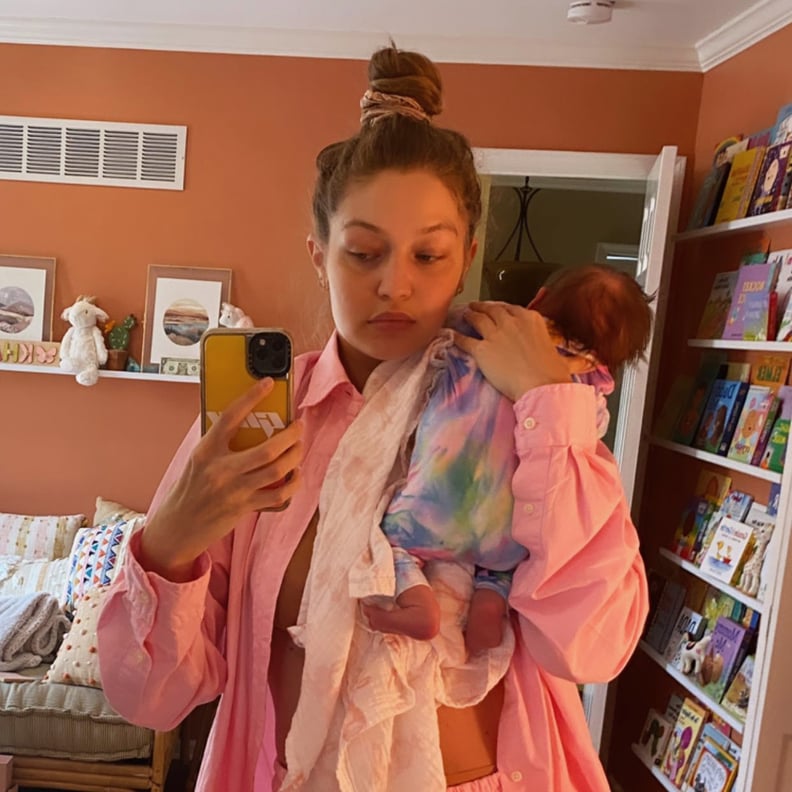 Gigi Hadid is celebrating her first Mother's Day! On Sunday, the model shared a sweet message along with rare photos of her and Zayn Malik's baby daughter, Khai, to commemorate the occasion. Gigi called Khai her "best friend, purpose muse, greatest pride & joy!" She wrote on Instagram, "I feel so lucky and inspired bein your mama, my Khai !! An old soul full of sunshine, you light up everyone's days! Thank you 🧡 thank you 💛 thank you 💕 ."
Gigi and Zayn announced Khai's arrival back in September 2020, after natural home delivery. They've kept their family life pretty private since her birth, rarely showing photos and obscuring the baby's face in most photos. However, the pictures Gigi shared on Mother's Day give a sweet glimpse into their life on the Hadid family farm. Check them out, ahead.