Gigi Hadid Shares Birth and Parenting Experience in Vogue
Gigi Hadid Got Candid About What It's Like to Give Birth at Home Without an Epidural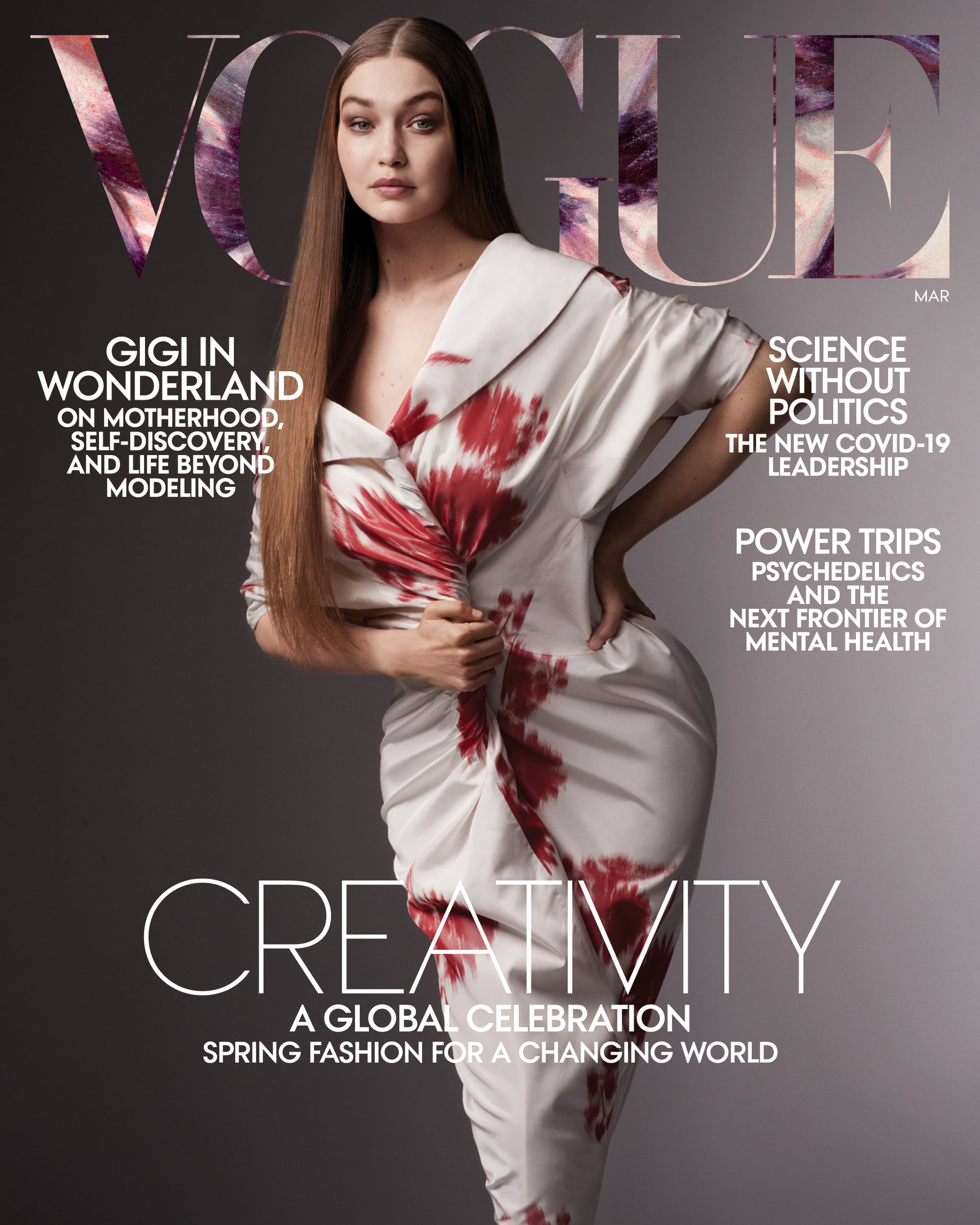 Gigi Hadid is opening up about the birth of her 10-week-old daughter, Khai, and how she and boyfriend Zayn Malik are adjusting to parenthood in the March issue of Vogue. Having elected to have a home birth amid COVID-19 so that her mom, Yolanda, and her sister, Bella, could be present, the 25-year-old welcomed her daughter into the world after a 14-hour labor, stating that she had an "animal in me" at the time.
"What I really wanted from my experience was to feel like, Okay, this is a natural thing that women are meant to do," she said of her decision. Although she originally planned to give birth in a hospital in New York City, the pandemic made her rethink that choice. After watching the 2008 documentary, The Business of Being Born — which illustrates a successful home birth — the couple agreed to try things at home. "We both looked at each other and were like, I think that's the call," she explained.
Together with Zayn, Yolanda, Bella, a team of midwives, and a virtual doula, Gigi embarked on her delivery journey after putting a blow-up tub in their bedroom and sequestering her pets to another part of the house. The supermodel also had an unusual request: listening to an audio recording of a favorite kids' book rather than playing music.
"I knew it was going to be the craziest pain in my life, but you have to surrender to it."
Because Gigi didn't have an epidural, she vividly remembers when the pain hit a high. "I had to dig deep," she explained. "I knew it was going to be the craziest pain in my life, but you have to surrender to it and be like, 'This is what it is.' I loved that."
Apparently, Zayn felt like a lion nervously pacing through the entire ordeal. "Z was like, 'That's how I felt! You feel so helpless to see the person you love in pain.'"
Ultimately, Yolanda and one of her midwives were able to help her through her labor. "There definitely was a point where I was like, I wonder what it would be like with an epidural, how it would be different," she said. "My midwife looked at me and was like, 'You're doing it. No one can help you. You're past the point of the epidural anyway, so you'd be pushing exactly the same way in a hospital bed.'"
Eventually, Khai entered the world, and Gigi was overjoyed to meet her daughter for the first time. "She was so bright right away," said Gigi. "That's what I wanted for her, a peaceful bringing to the world."
However, it may be awhile before the couple consider giving Khai a sibling. "I know my mom and Zayn and Bella were proud of me, but at certain points I saw each of them in terror," Gigi shared. "Afterward, Z and I looked at each other and were like, We can have some time before we do that again."
The family of three has spent the last 10 weeks together in Pennsylvania. According to Yolanda, Gigi "decided to completely take care of the baby alone," and has transitioned seamlessly into the role of a mom. "I'm proud of her face on a magazine, but seeing her give birth was a whole other level of proud," explained Yolanda. "You go from looking at her as a daughter to looking at her as a fellow mother."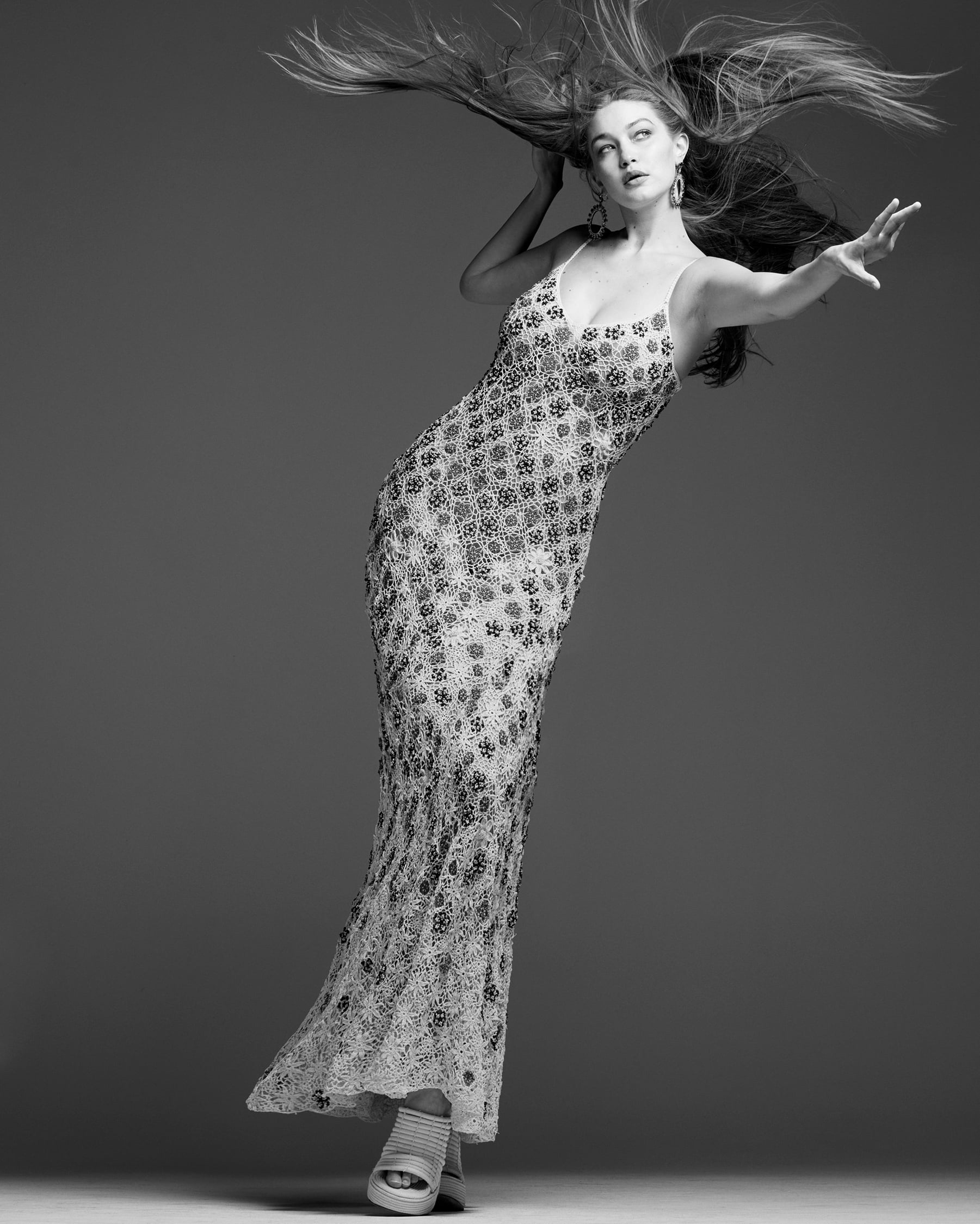 When it comes to navigating social media as a parent, Gigi tapped celebrity parents Blake Lively and Ryan Reynolds for advice. "I have friends who are public figures and that's how they've gone about it, and I see their kids really blossom in a different way," she said.
"I told her you have to do what works for you," Blake told Vogue over the phone while hiding from her three daughters in the closet. "Gigi has a really special relationship with her fans, and I love how open she is on social media. I love seeing into her world. I'm grateful for what she shares but also understand whatever boundaries she chooses to set."
For the most part, Khai has been sleeping with her parents every night in a DockATot. "I was a little sad to start sleep training because we loved having her," explained Gigi. "Like when I wake up and I look over and she's already awake, laughing at the ceiling fan, I love that. It's going to be so sad when she's out of our room."
Now, Gigi and Zayn are trying to navigate parenthood as easily as they can despite the uncertainty that the first few months often bring. "You have a kid and you're lying in bed together and you look over and you're like, 'Okay, what now?' And you ask all of your friends the same questions, and everyone has a different answer. And that's when you kind of realize that everyone figures it out for themselves," she explained. "And you do it in your own way, and you can take bits and pieces from people, but you're always going to end up doing it a little bit differently. This is our way."
Image Source: Ethan James Green for Vogue