Harry Styles and Lizzo Are the Cutest of Friends at the 2021 Grammys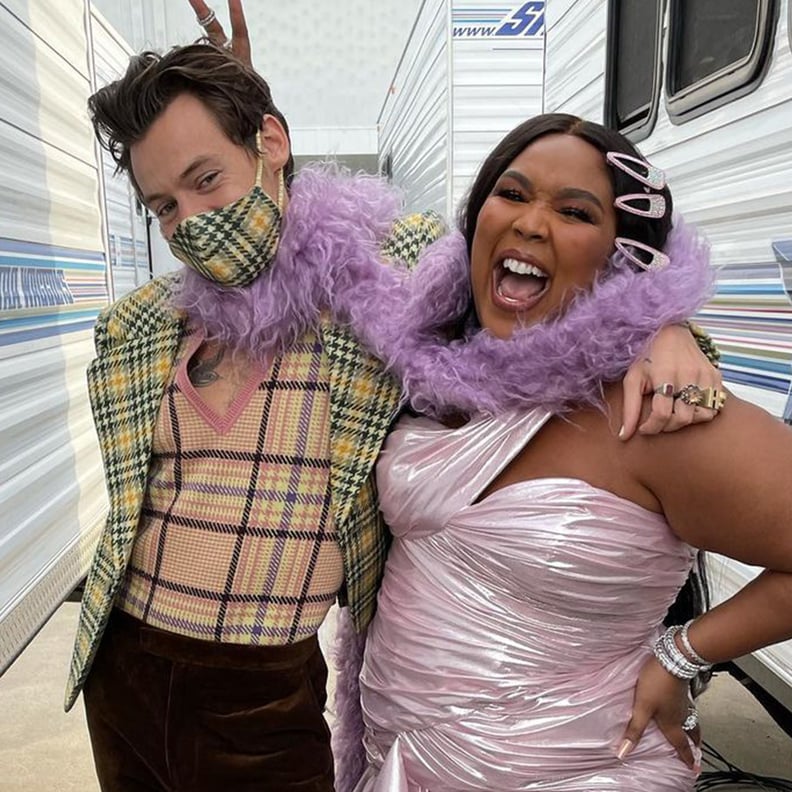 Lizzo and Harry Styles reunited once again at an award show, and have you ever met a more powerful duo? The friends were spotted hanging out at the 2021 Grammys Sunday night, shortly after Harry won an award for best pop solo performance. "HARRY WON A GRAMMY !!!!," Lizzo wrote alongside photos of the two at the show, including one with Harry's feather boa draped over the both of them. You see that look of pure joy on her face? That's a supportive friend right there.
This isn't their first adorable moment at an award show — remember when Lizzo downed Harry's entire glass of tequila at the BRIT Awards last year? Iconic. Whether they're covering each other's music or simply having a good time together, I'm here for any and all glimpses of their friendship. Ahead, see photos of Lizzo and Harry at the Grammys.
Harry Styles and Lizzo at the 2021 Grammys