Watch Heather Morris's Tribute Dance For Naya Rivera
Glee's Heather Morris Dances to Naya Rivera's "Radio Silence" in Emotional Tribute Video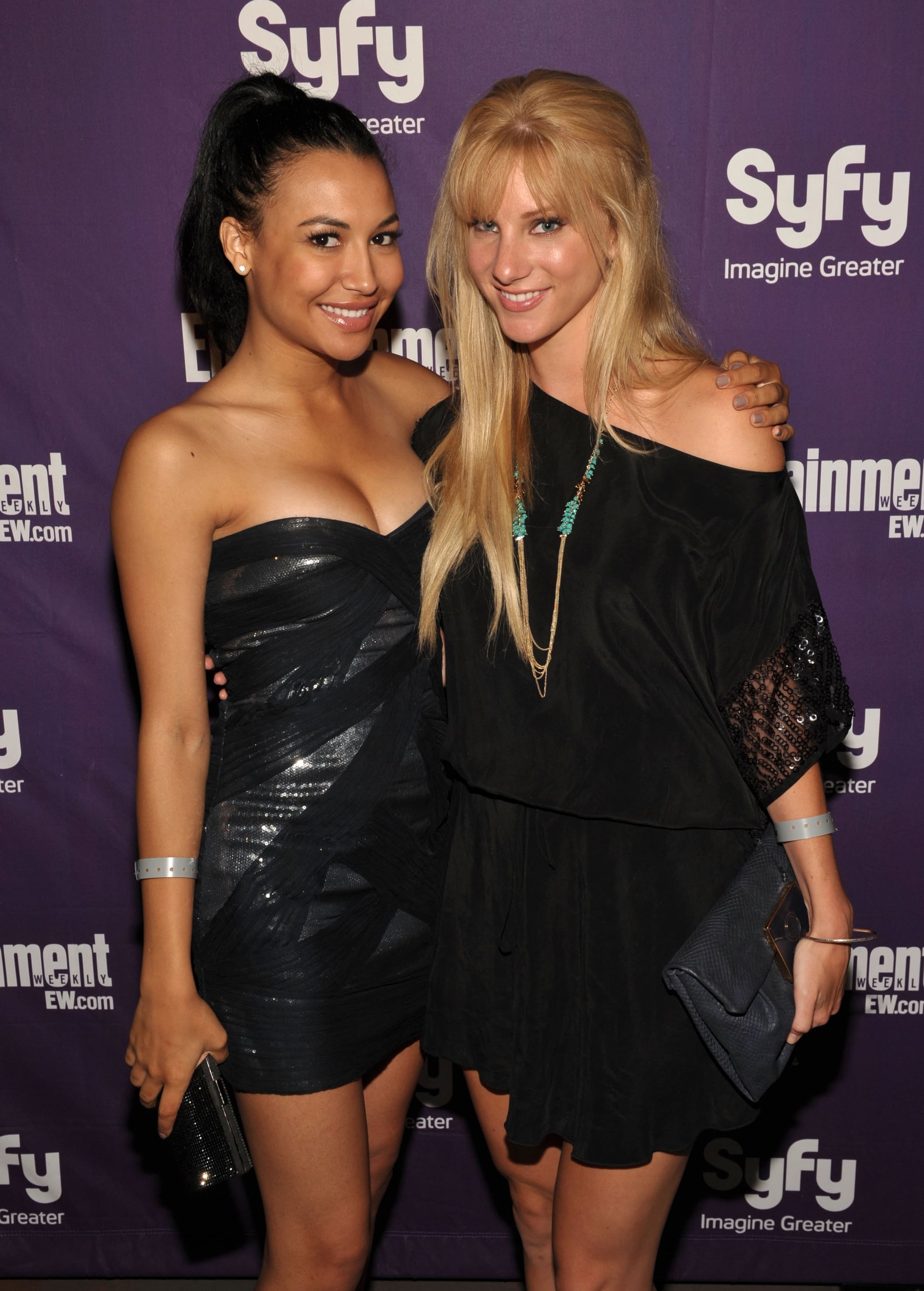 Image Source: Getty / John Shearer
Heather Morris is honoring Naya Rivera in a special way. On Tuesday, the 33-year-old actress posted a dance tribute to her Glee costar, who died by accidental drowning in California's Lake Piru earlier this month. Heather, who performed to Naya's 2019 song "Radio Silence," shared the emotional routine on Instagram and opened up about the grieving process. "I want to share something very personal with you all," she captioned the video. "Grieving looks very differently on everyone . . . but one things for certain: I've felt it's hard to feel joy or keep busy when mourning without thinking that you're not honoring that person or you're forgetting about them. But @hubbell_woodshop reminded me that honoring someone can mean you're enjoying your life FOR them."
She then thanked her fans for their support during a difficult time. "I made it to 1M followers in these last few weeks and at first I was resentful because I gained them from a tragedy, but after giving it a breath.. I realized you all have just surrounded me with love and support," Heather continued. "That I just see you angels wrapping your wings around me 🙏🏻 So I'm celebrating 1Million today in a tribute to @nayarivera with her music and her voice that will forever be my favorite." Heather shared an especially close bond with Naya onscreen as the pair portrayed girlfriends — and eventual wives — Brittany Pierce and Santana Lopez.
Heather is among many Glee stars — including Kevin McHale, Darren Criss, Amber Riley, and Harry Shum Jr. — who have shared poignant tributes to Naya. "She was the most talented person I've ever known. There is nothing she couldn't do and I'm furious we won't get to see more," Kevin wrote on Instagram. "I'm thankful for all the ways in which she made me a better person. She taught me how to advocate for myself and to speak up for the things and people that were important to me, always." Watch Heather's homage to Naya in the clip ahead.