How Did Allyson Felix Meet Husband Kenneth Ferguson?
Allyson Felix Meeting Husband Kenneth Ferguson Nearly 20 Years Ago Is Peak Young Love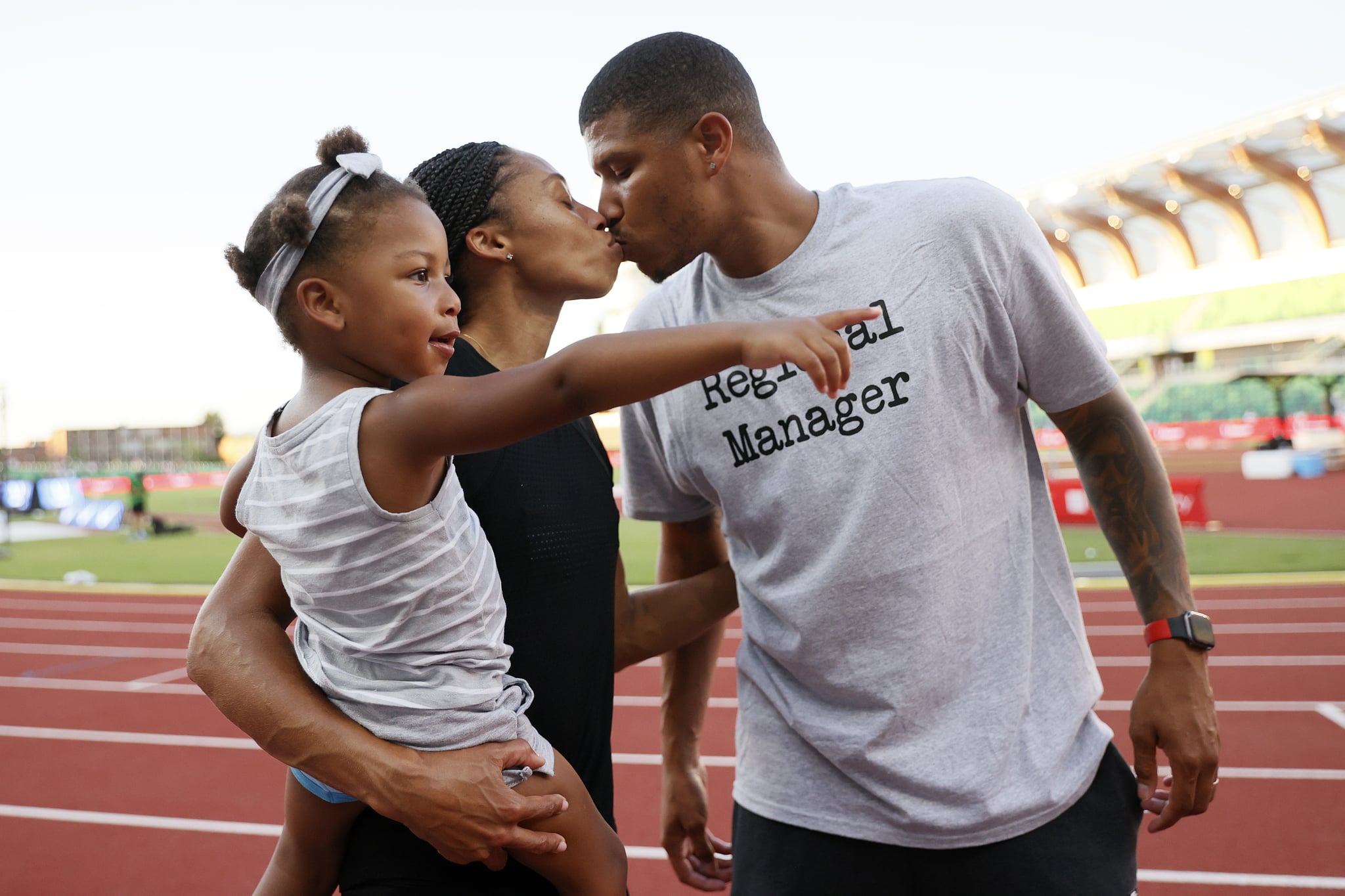 It's unfortunate that we won't be seeing more of Allyson Felix's husband, Kenneth Ferguson, and their adorable daughter, Camryn, at the Tokyo Games. In case you didn't know, Felix and Ferguson's relationship is absolutely adorable — as if that wasn't already obvious from their social media and celebratory postrace reunion at the Olympic Trials earlier this summer. Fans who keep up with the couple on Instagram may already know this, but Ferguson was also a track and field star back in the day. Like Felix, the 400-meter dash was his specialty in addition to hurdles. And while the two haven't shared the exact timeline of their relationship, it's likely it all started at an athletic competition (as all great sports love stories do).
Last November, Ferguson penned a heartwarming tribute in honor of Felix's birthday, writing, "In my eyes, you are exactly the way you were when I saw you for the first time 18 years ago in Palo Alto...Beautiful and fine! Happy Birthday Shug." This means that the pair would have met around 2002, and while they've kept that part of their relationship private, they were both competing at the national level as juniors at the time. (The championships just so happened to be held in Palo Alto, CA.) Felix would go on to attend USC, and Ferguson was a student athlete for the South Carolina Gamecocks.
In early 2020, Felix posted a throwback photo of her and Ferguson from 2004. She captioned the photo, "From young love to tons of unforgettable moments over the years...I love growing with you!" USA Track & Field did confirm the two got married in 2018, which was the same year they welcomed Cammy.
Considering they typically only post about each other on holiday and their exact wedding date has yet to be shared with the public, Ferguson and Felix prefer to keep their relationship mostly private. Despite all of this, it's very clear that these two are still madly in love after all of these years.