How Did Ed Sheeran Meet His Wife, Cherry Seaborn?
Everything We Know About Ed Sheeran's Second Chance at Love With His Childhood Crush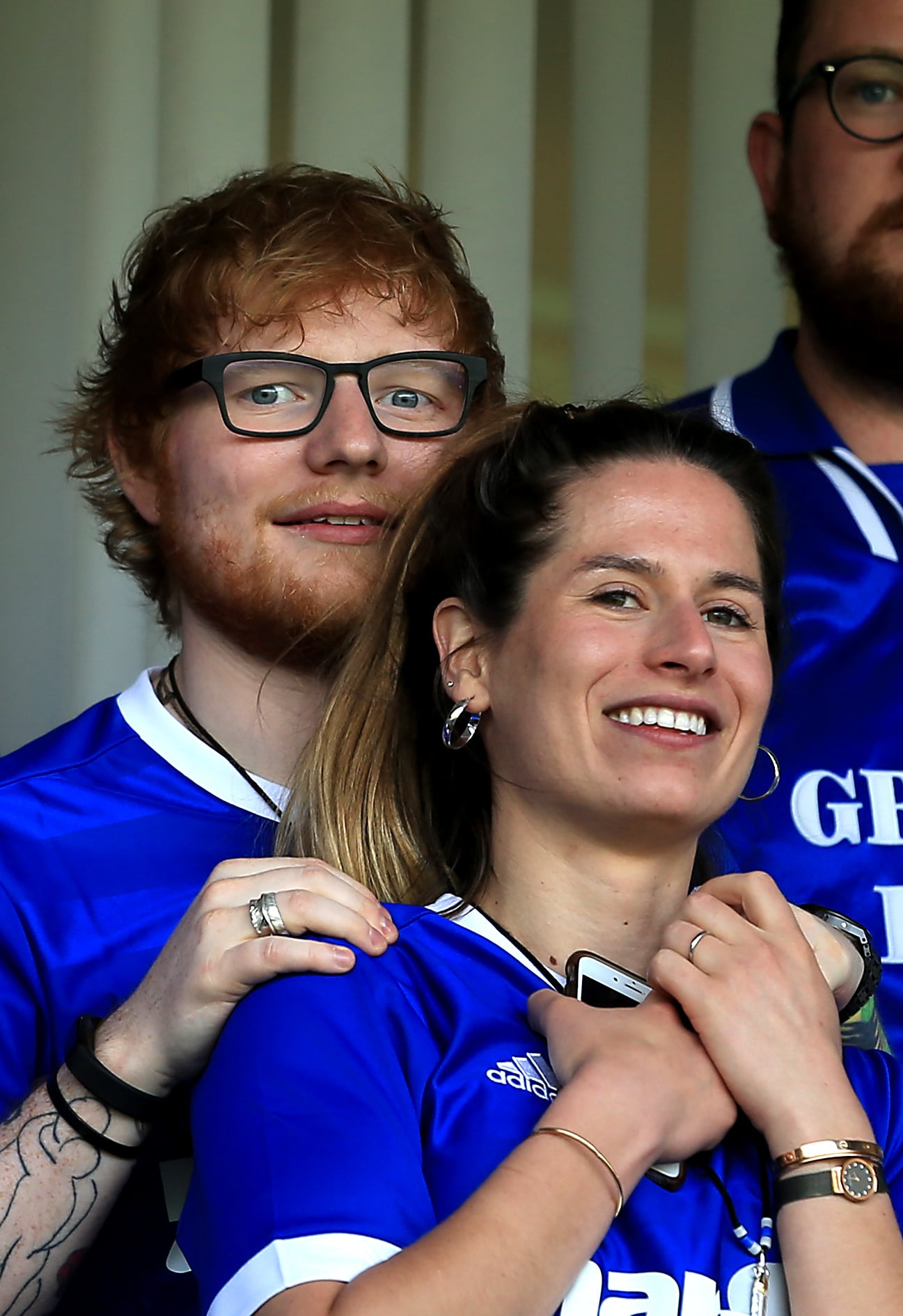 Ed Sheeran and his wife, Cherry Seaborn, may have officially been a couple for around five years, but the cute duo actually go way back. The "Remember the Name" singer met his sweetheart back in high school in Framlingham, Suffolk, England. Ed, a grade higher than Cherry, had a crush on the Thomas Mills High School underclassman. Unfortunately, Ed's bold choice to drop out of school to pursue a career in music put a hold on their epic love story.
Like a Taylor Swift album, all good things take time. It wasn't until 2015 that sparks flew between Ed and Cherry. While Ed was hustling for his big break, Cherry attended Durham University in the UK followed by Duke University in the US. While at both universities, Cherry played field hockey for a short while. After several years of not seeing each other, the two were reunited.
At the time, Cherry was working on Wall Street while Ed was performing at a series of concerts in New York. Lucky for Ed, one of his best friends who was working on his tour was also a mutual friend with Cherry and helped them reconnect. The two slowly worked on rekindling the old flame and Cherry started attending a few her of old childhood friend's shows.
Fast forward a few months later to Taylor's legendary Fourth of July party in Rhode Island, where Ed learned that Cherry was at a nearby party as well. After a chat with his BFF Taylor, Cherry was invited and the rest really is history.
Any true Ed fan knows he's made a few lyrical references to his love including his rap line,"after the storm something was born on the fourth of July," in Taylor's "End Game." Ed shared that "Perfect" was the not only the first song written for the album Division, which debuted in March 2017, but also inspired by his relationship with Cherry. Ed explained that the specific line, "Barefoot on the grass, listening to our favorite song" was a flashback to their trip to Ibiza, where they were going "mental" on the lawn and not wearing shoes while jamming out to Future's "March Madness."
He also dished that he was not with Cherry when she first heard "Perfect." "I didn't see her first reaction to the song because she lived in New York at the time. So I just emailed it to her but she did really like it," Ed said to Us Weekly. Talk about the best email a girl could wake up too!
While everyone is dying for more social media content from arguably one of England's favorite couples, there doesn't seem to be much hope. The couple has always kept their relationship very private and it doesn't look like that will be changing anytime soon, especially with Ed's recent announcement that he will be taking a break from music. Who knows, maybe a new album will resurface with not only more lyrics about Cherry but little redhead babies too? (We can only hope, OK?)