9 Ways Prince William Is Keeping His Mother's Memory Alive Within His Own Family
Prince William was just 15 years old when his mother, Princess Diana, was tragically killed in a car accident in August 1997. Now that he and his brother Harry are adults, they've been opening up more and more about how their mother's death has impacted their lives. Recently, William revealed that what perhaps upsets him most about her absence is that she never got to meet his wife, Kate Middleton, or their kids, Prince George and Princess Charlotte. "I would love her to have met Catherine and to have seen the children grow up," he told British GQ. "It makes me sad that she won't, that they will never know her."
In addition to more modern parenting traditions like bringing his children on royal engagements, sharing official birthday portraits, and making sure George and Charlotte lead lives that are as normal as possible, William has also made sure to honor his mother's legacy in other, smaller ways, from where he lives to the services he uses to his choice of gifts for Kate Middleton. Keep reading to see nine of them now.
01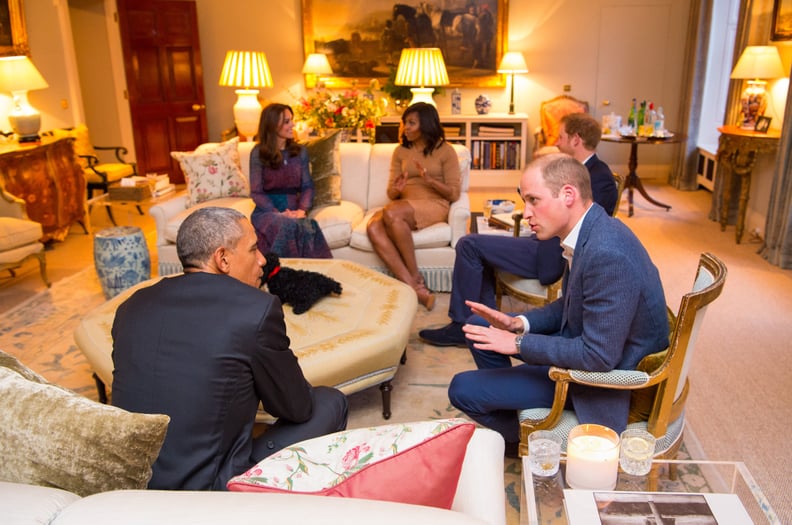 With His Home
02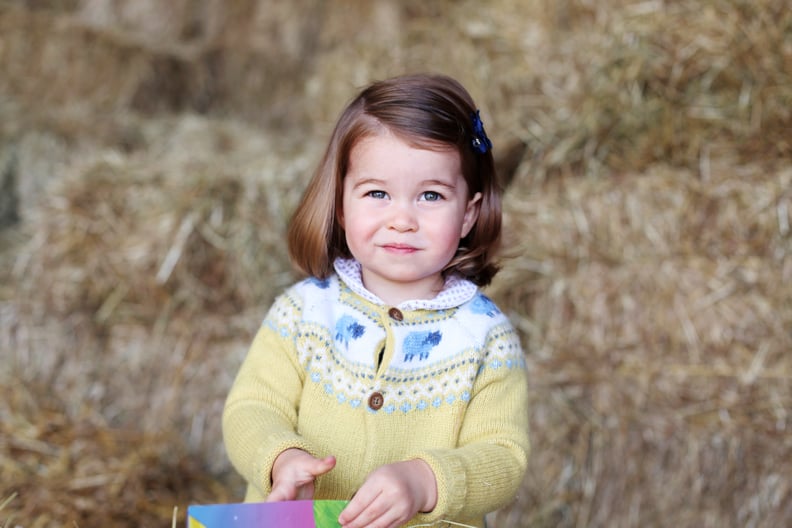 With Princess Charlotte's Name
Two days after welcoming a baby girl in May 2015, William and Kate announced that the little princess's full name would be Charlotte Elizabeth Diana. The moniker paid tribute to William's late mother, as well as grandmother Queen Elizabeth II and Kate herself, who also has the middle name Elizabeth.
03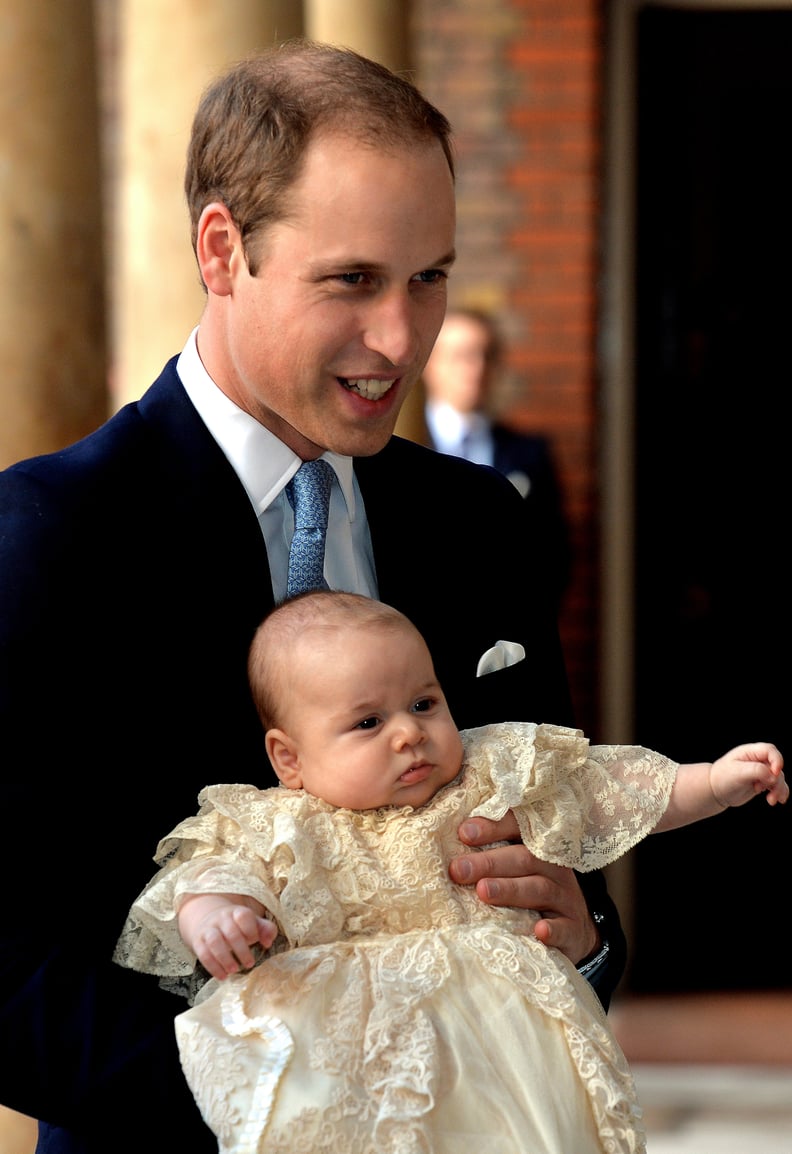 With George and Charlotte's Godparents
Prince George and Princess Charlotte have 12 godparents between them, a few of whom have close ties to Diana. Earl Grosvenor is son of William's godmother the Duchess of Westminster, who was a good friend of Diana. William asked the Earl to be one of George's godparents in 2013, along with Julia Samuel, the head of the Child Bereavement charity in the UK and another good friend of the princess.
William asked his cousin, Cynthia Jane Fellowes, to be Charlotte's godmother in 2015; Cynthia is the daughter of Princess Diana's sister Jane, and it has been reported that the two are close and that choosing Cynthia was another way to honor Diana.
04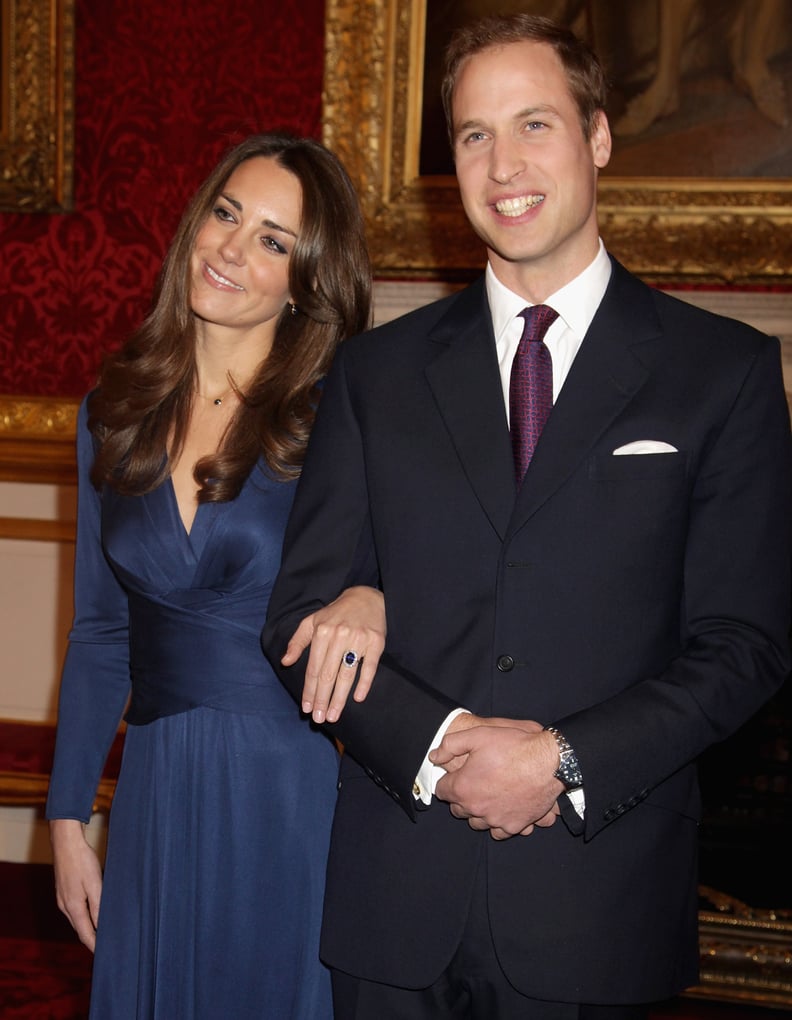 With Kate's Ring
When William proposed to Kate in October 2010, he did so with a 12-carat oval blue Ceylon sapphire ring, the same one worn by his late mother. During the couple's first interview after getting engaged, William said, "Obviously she's not going to be around to share any of the fun [and] excitement of all this, so this is my way of keeping her close to it all." Kate called the ring "very, very special."
05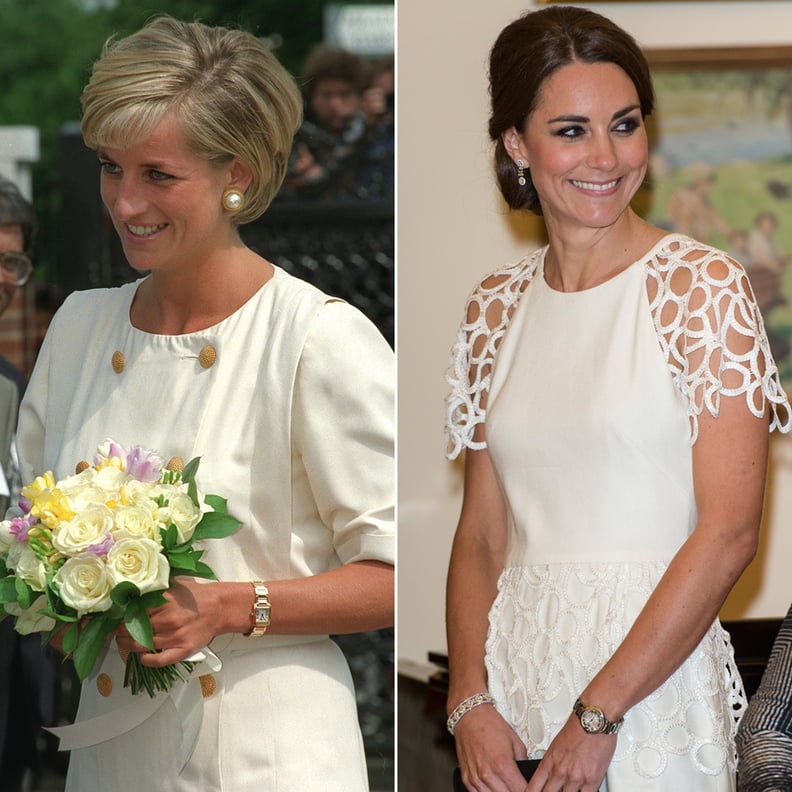 And With Kate's Watch
06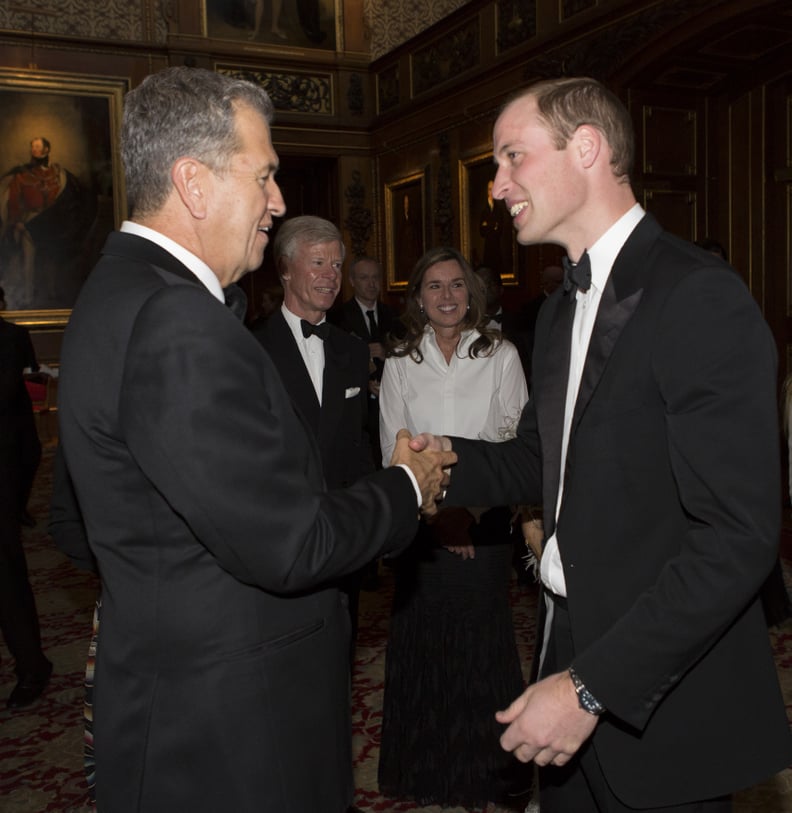 With His Choice of Family Photographer
The legendary Peruvian photographer Mario Testino was one of Diana's personal favorites, and he snapped many of the princess's most iconic pictures, including her 1997 Vanity Fair shoot, which was published just one month before she died. It was Mario who William chose to shoot his engagement portraits in 2010 and the official photos from Princess Charlotte's christening in 2015.
Charlotte's christening was also held at the St. Mary Magdalene Church in Sandringham, the same church where Diana was baptized in 1961.
07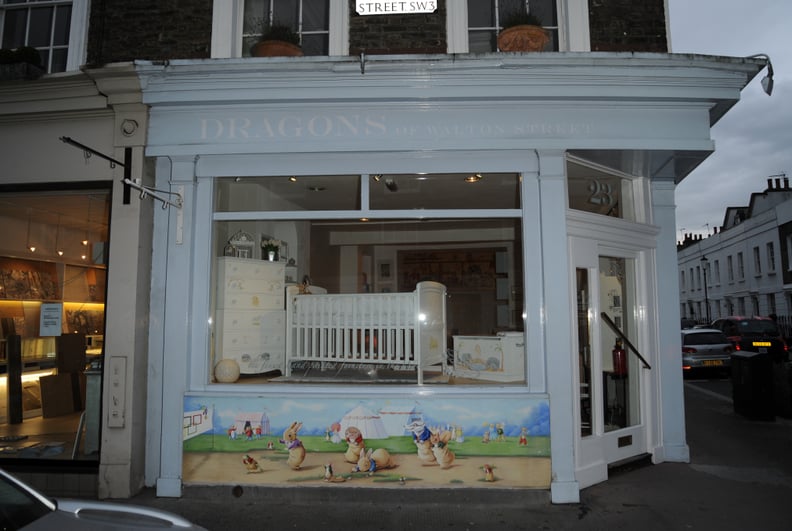 With His Choice of Decorators
When Diana was designing the nursery before William's birth in 1982, she turned to London children's decorating company Dragons of Walton Street. Over 30 years later, when William and Kate were preparing their own nursery for Prince George, they also chose a Beatrix Potter themed design from Dragons.
08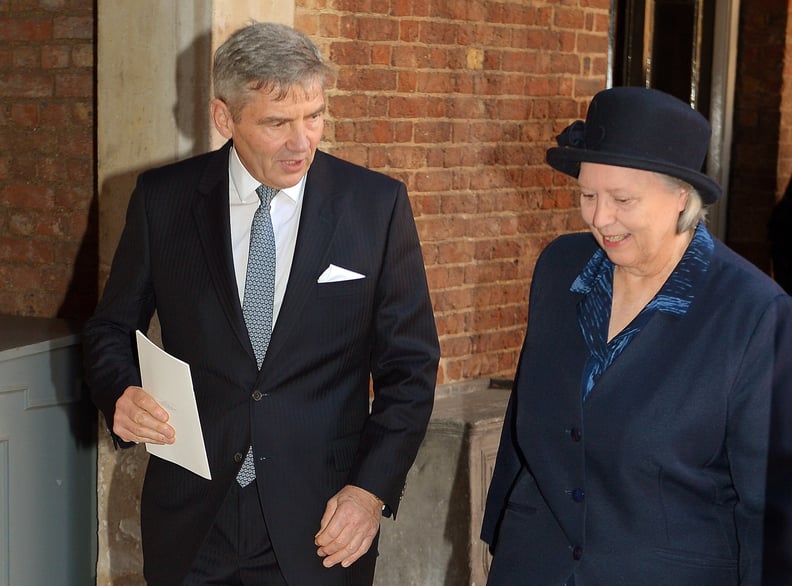 With George's First Nanny
One of William and Harry's four nannies growing up was Jessie Webb (shown here with Michael Middleton at Prince George's christening in 2013). Jessie was such an important figure in William's life that he selected the then 71-year-old to care for George before he and Kate found their long-term, full-time nanny.
09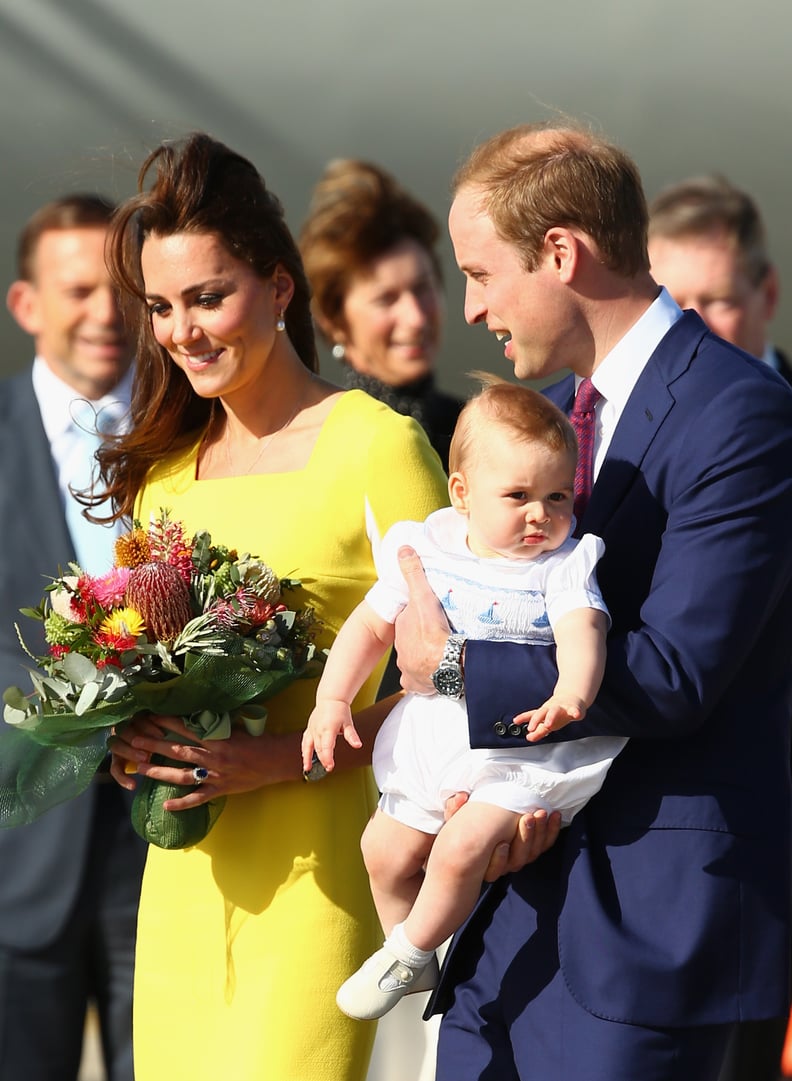 With George's First Royal Tour
Will and Kate brought a 9-month-old Prince George along for their royal tour of Australia and New Zealand in 2014. The choice could have been inspired by the fact that William joined his own parents on their first overseas tour Down Under in the Spring of 1983, less than a year after his birth.