Jake Gyllenhaal Joined Instagram Because He's "Actually a Fool," and Honestly, Same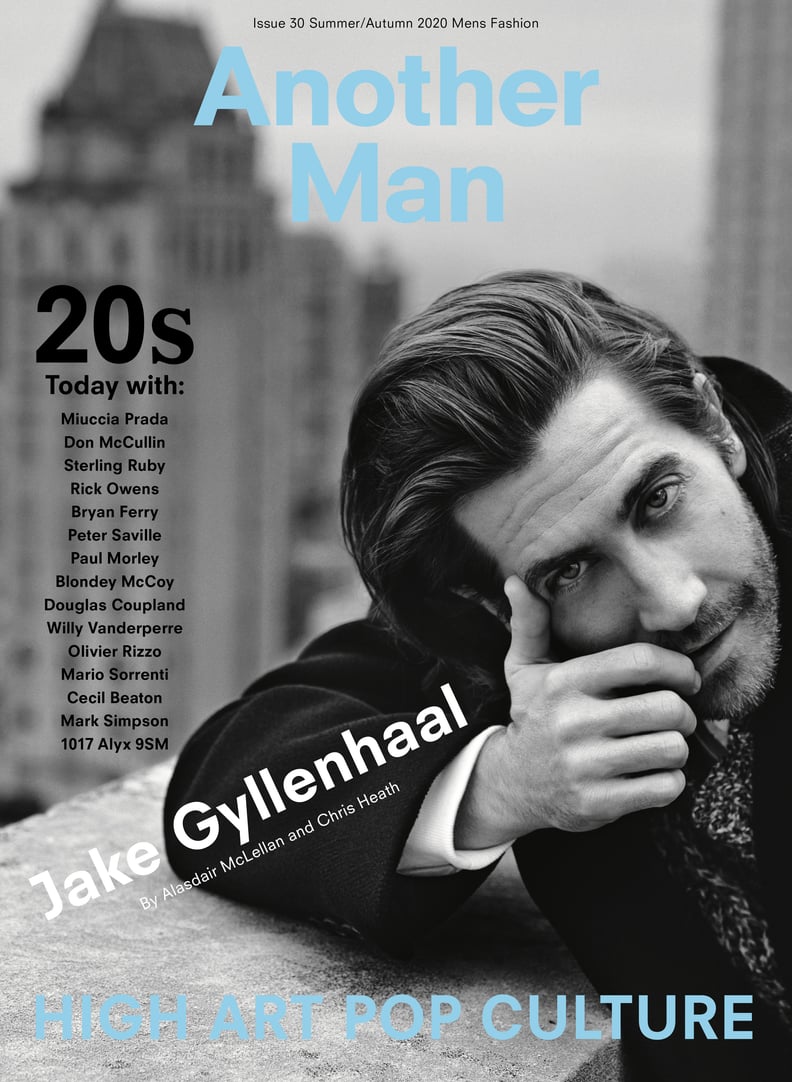 Alasdair McLellan | Another Man
Alasdair McLellan | Another Man
Jake Gyllenhaal is known for many things, but Instagram influencer will probably never be a line on his résumé. The Spider-Man: Far From Home actor recently covered the summer/autumn issue of Another Man magazine, where he shared his reason for finally joining the popular social platform and how becoming part of the Marvel Cinematic Universe allowed him to manifest his superhero dreams.
Jake — who is a relatively low-key celebrity — joined Instagram in December 2018, right around the time when promotion for Far From Home began and he went into rehearsals for his Broadway play Sea Wall/A Life. The actor immediately set the tone for his account with his first post, a video post in which he joked that he'd just realized he wasn't playing everyone's favorite webhead (an honor that goes to Jake's partner in bromance, Tom Holland).
"I'm actually not that serious. I can be, but I actually am a fool."
"Everybody was taking everything a bit too seriously. Maybe I was taking myself a bit too seriously. I'm actually not that serious. I can be, but I actually am a fool. And it's a great place to be that," he said. He went on to note that the platform also seemed useful when it came to movie promotion. "I just started to say to myself: 'You're gonna put your face on a poster for a movie that's gonna be over the world in different cities on streets, and you're not going to do a similar thing on this platform that gives you an opportunity to say potentially some interesting things . . . and potentially some very uninteresting things? Some funny stuff? And play around?'" While the actor admitted that he isn't always comfortable posting on the site, "there are things about it that are fun." Like putting on a shirt while attempting a handstand, am I right?
The move to social media also gave fans a rare treat: a close look at the lighter side of Jake right when he joined one of the biggest movie franchises ever — the Marvel Cinematic Universe. The actor explained that when he didn't receive the response he hoped for from his company production of Stronger, a retelling of Jeff Bauman's real-life struggles after losing both his legs in the 2013 Boston Marathon bombing, he realized he'd pushed himself so hard that he had almost lost his sense of imagination. So, he decided to have more fun in the work he threw himself into, including his film work.
"I think the idea of character for me has changed," he said. "I've just let go into the joy of it." And thus, his superhero dreams were (sort of) made true with his appearance as the Spider-Man character Quentin "Mysterio" Beck. "I always wanted to be in a superhero movie, do you know what I mean? I mean when, people say, 'Oh, are you going to play a superhero? Do you want to be a superhero?' And I'm like, I mean, it depends on who, but, yeah, sure," he said. Now, Mysterio isn't exactly the superhero one might expect Jake to play, mostly because the movie reveals that he's a villain. But according to Jake, his hilariously over-the-top dramatics as the scientist-turned-bad-guy were exactly what he needed.
"It was fun for me because I felt like you don't really ever know when he's performing, even when he's not performing," he explained. "There were times when I walked offset and I'd go, 'Man, that wasn't very good acting . . . ooooh! Perfect!' I could throw all that out of the window. Any standards I had, I got to get rid of, and that was really fun."
As long-time fans of Jake, we can't help but appreciate the turn the actor has made since he decided to say "f*ck it" and have a little more fun. If it leads to more appearances like his stint on John Mulaney's Sack Lunch Bunch variety show and his trolling of fellow celebs, we are all for it! Check out Jake's full interview at Another Man and enjoy a few shots from the cover shoot ahead.