Janet Jackson Defends Justin Timberlake in New Documentary
Janet Jackson Defends Justin Timberlake in New Documentary: "He and I Have Moved On"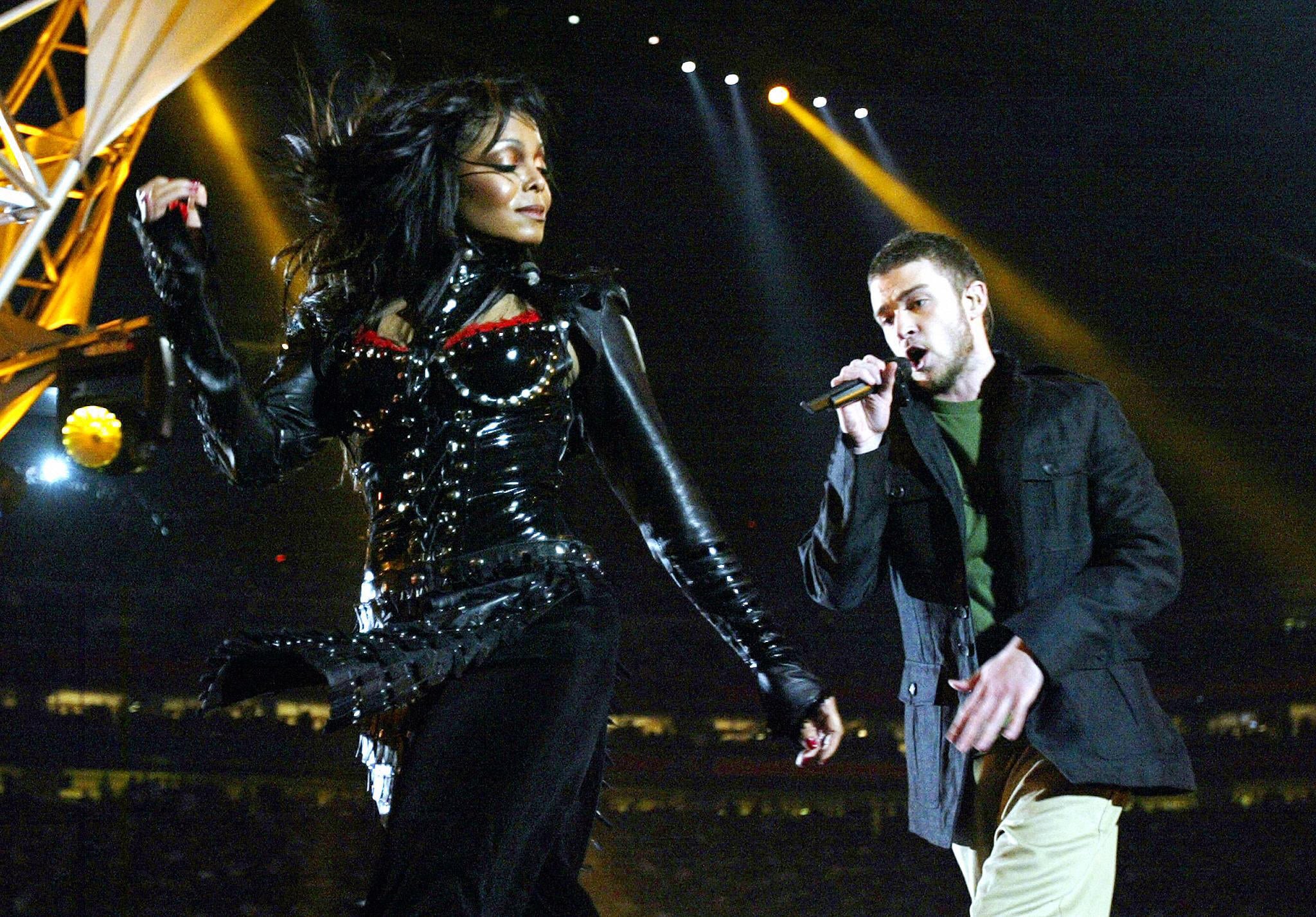 Image Source: Getty / Jeff Haynes
Janet Jackson's new documentary was filled with multiple bombshells, but perhaps the moment everyone can't stop talking about is when the five-time Grammy winner set the record straight about her relationship with Justin Timberlake. In the two-night event, which aired simultaneously on Lifetime and A&E on Jan. 28 and 29, Jackson says she advised Timberlake to stay silent in the weeks following their controversial 2004 Super Bowl halftime show. "We talked once and [Justin] said, 'I don't know if I should come out and make a statement,'" she told brother Randy Jackson. "And I said, 'Listen, I don't want any drama for you. They're aiming all of this at me.' So I said, 'If I were you, I wouldn't say anything.'" It's also revealed that Timberlake invited Jackson to perform at the 2018 Super Bowl halftime show, though she refused, noting her "history" with CBS.
In a recorded video shown in the documentary, Jackson insists that they've since made amends. "Honestly, this whole thing was blown way out of proportion," she says in the clip. "Of course, it was an accident. That should not have happened, but everyone is looking for someone to blame, and that's got to stop. Justin and I are very good friends, and we will always be very good friends. We spoke just a few days ago, and he and I have moved on, and it's time for everyone else to do the same."
For years, Timberlake has faced scrutiny for not doing enough to publicly support Jackson at a time when the "Rhythm Nation" singer was essentially blacklisted from the industry. Jackson even claims that she was disinvited from the 2004 Grammys. Last year, FX/Hulu shined a light on the incident, which became widely known as "Nipplegate," in "The New York Times"'s docuseries titled "Hulu's Malfunction: The Dressing Down of Janet Jackson."