Jason Momoa Reacts to Zoë Kravitz's Catwoman Casting
Jason Momoa Celebrates Stepdaughter Zoë Kravitz's Catwoman Casting: "So Freaking Stoked"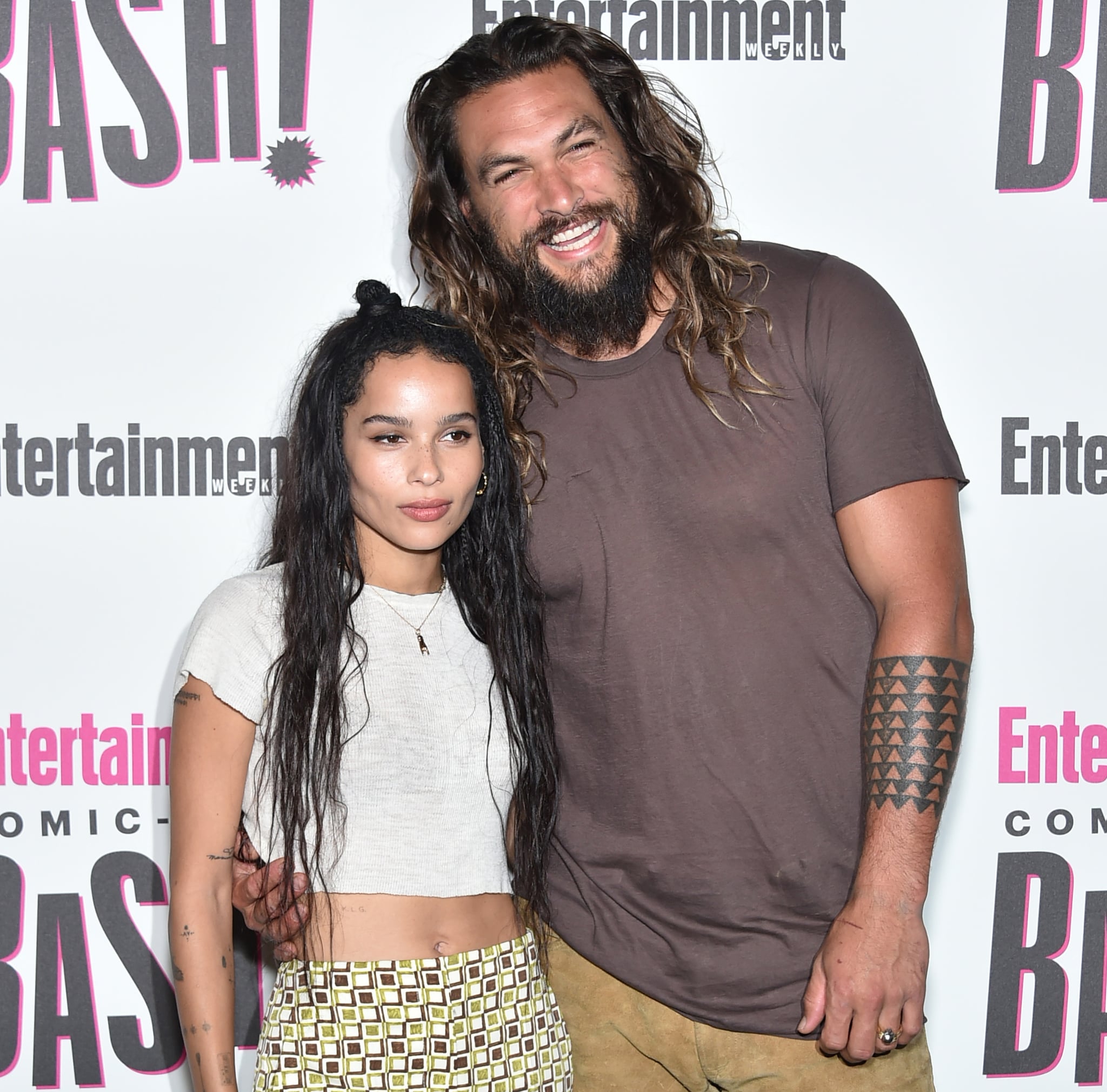 Jason Momoa is brimming with pride now that Zoë Kravitz is officially joining The Batman cast as Catwoman. On Monday, the 40-year-old Aquaman actor shared his excitement on Instagram with a special message for his stepdaughter.
"I'm so proud of u zozo bear," he wrote. "On and off screen OHANA. DC WB ohana Lola and Wolfies big sister is CAT WOMAN😍😍😍 Unbelievable so freaking stoked. Your going to have so much fun Aloha P bear."
Jason's bond with Zoë has been going strong since he started dating her mom, Lisa Bonet, back in 2005. More than a decade later, he and Lisa married in 2017 and now share two kids of their own (Lola, 12, and Nakoa-Wolf, 10). He's also pretty tight with Zoë's dad, Lenny Kravitz.
Jason's personal message is a supersweet way to welcome Zoë to the DC Comics family. She'll be starring opposite Robert Pattinson's Bruce Wayne, with Jeffrey Wright as Commissioner Jim Gordon and Jonah Hill as the film's villain. Details about the movie's plot are still scarce, but we're excited to return to Gotham in 2021. Hey, maybe we'll get an Aquaman and Catwoman crossover sometime in the future, too!