Jennifer Lopez Celebrates Her Kids' 15th Birthdays
J Lo Posts 15th-Birthday Tribute For Her "Beautiful, Brilliant" Twins, Max and Emme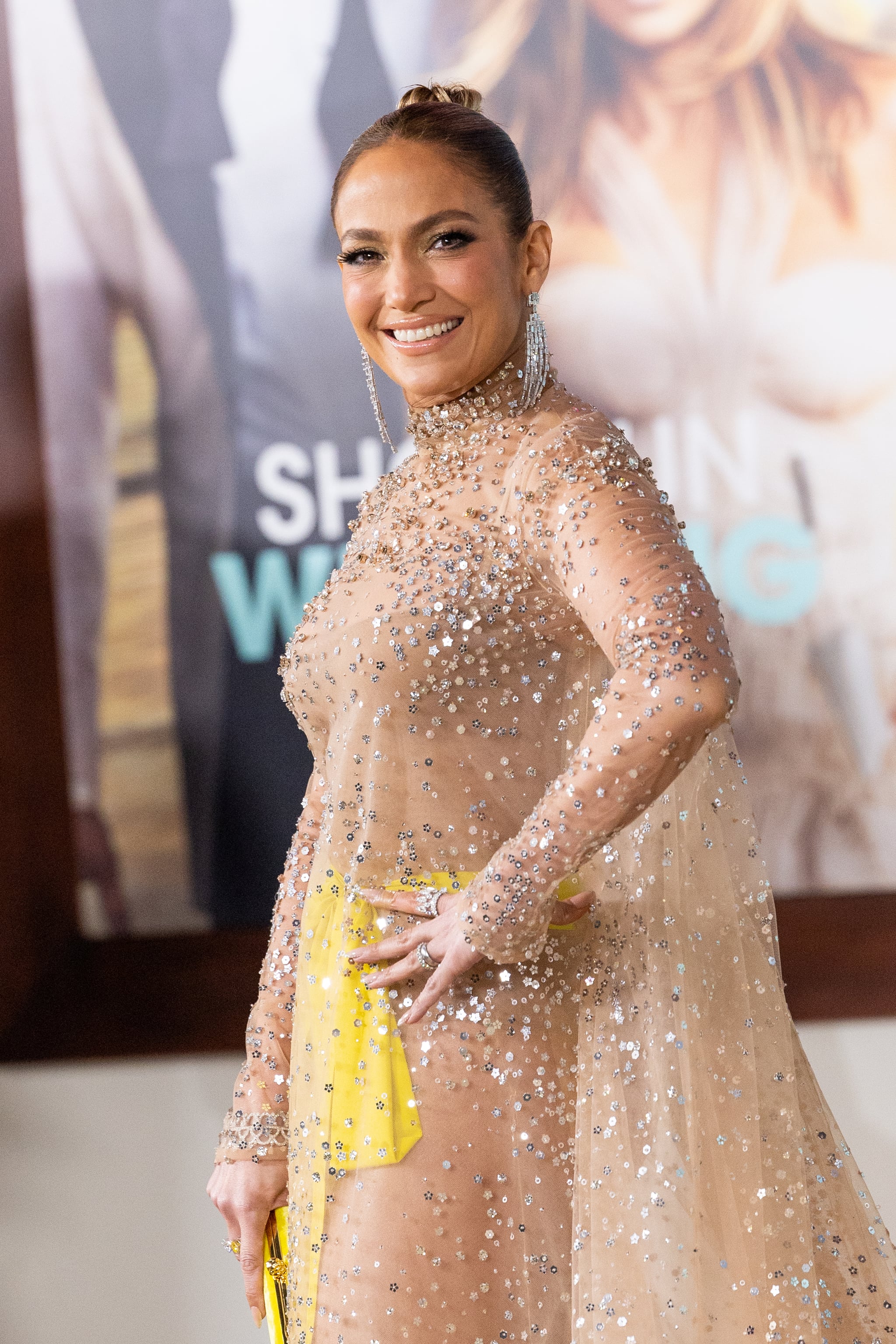 Jennifer Lopez's twins, Max and Emme Muñiz, are 15! The multihyphenate mom posted a sweet tribute in honor of their 15th birthdays on Instagram on Feb. 22. Lopez shared a long slideshow of photos of them from throughout their lives, with never-before-seen photos and videos from private moments they've shared. Appropriately, the video was soundtracked with Taylor Swift's "Fifteen (Taylor's Version)."
Lopez wrote in the caption, "Happy birthday to my beautiful, brilliant coconuts." She continued, "I am so proud of you both in every single way. You bring so much joy and happiness to my heart and soul. I love you beyond forever." Photos and videos in her post included shots of both twins singing (including Emme's appearance in Lopez's Super Bowl halftime show); shots of them as infants; a few photos of them with Lopez's husband, Ben Affleck; and many clips of the kids backstage with her at different shows.
In a 2022 interview on "Live With Kelly and Ryan," Lopez shared the very sweet reason she always calls her kids "coconuts." It all goes back to when they were babies. "I still call them coconuts," she shared. "I think that they like it. I like to think that they like it. It's cute. I call them coconuts because obviously they're twins; there's two of them. And when they were in the crib — they were very, very little — their hair looks like coconut hair. You know, on a coconut. So, I used to call them coconuts, and it just stuck."
Lopez shares her two children with ex-husband Marc Anthony. Anthony wed wife Nadia Ferreira in January of this year, and on Valentine's Day, the pair announced they're expecting a child, Anthony's seventh and Ferreira's first. Max and Emme also got three stepsiblings when Lopez married Affleck in the summer of 2022: Violet, Seraphina, and Samuel.