Jennifer Lopez Explains Decision to Take Ben Affleck's Last Name: "We're Husband and Wife"
Jennifer Lopez tied the knot with Ben Affleck in a gorgeous ceremony in Riceboro, GA, back in August, and now the 53-year-old is opening up about married life. In her December Vogue cover story, Lopez reacted to the disappointment some people felt when they found out she was taking her husband's last name. "People are still going to call me Jennifer Lopez. But my legal name will be Mrs. Affleck because we're joined together," she explained. "We're husband and wife. I'm proud of that. I don't think that's a problem."
When asked if she ever considered having Affleck adopt her last name instead, she responded, "No! It's not traditional. It doesn't have any romance to it. It feels like it's a power move, you know what I mean? I'm very much in control of my own life and destiny and feel empowered as a woman and as a person. I can understand that people have their feelings about it, and that's okay, too. But if you want to know how I feel about it, I just feel like it's romantic. It still carries tradition and romance to me, and maybe I'm just that kind of girl."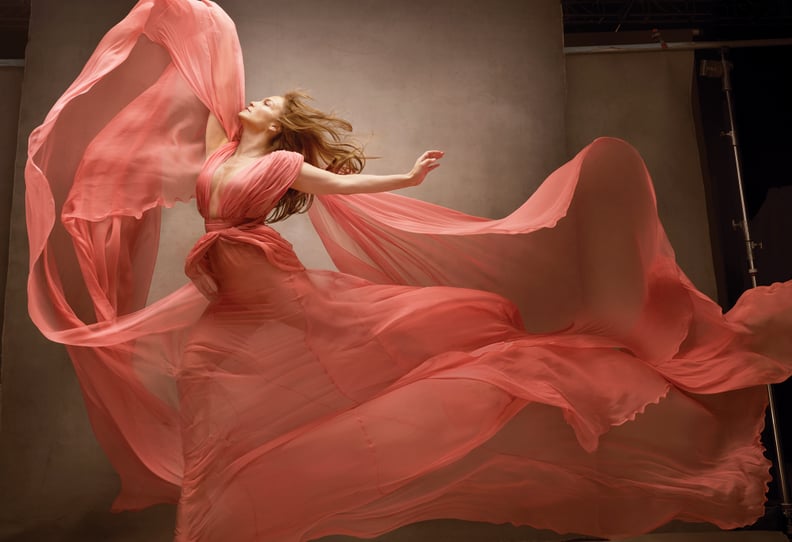 Lopez's marriage to Affleck is her fourth. Prior to the actor, she was married three times before to Ojani Noa (1997-1998), Chris Judd (2001-2002), and Marc Anthony (2004-2014), whom she shares 14-year-old twins Max and Emme with. Lopez and Affleck's love story began decades ago when they met in 2001 on the set of the rom-com "Gigli" and got engaged the following year. However, just days before their planned 2003 wedding, the two called it quits on their nuptials and relationship due to excessive media attention. They eventually found their way back to each other, though, and rekindled their relationship in July 2021.
"Obviously we weren't trying to go out in public," Lopez said of the beginning of her rekindled romance with Affleck. "But I never shied away from the fact that for me, I always felt like there was a real love there, a true love there. People in my life know that he was a very, very special person in my life. When we reconnected, those feelings for me were still very real."
She continued: "Sometimes you outgrow each other, or you just grow differently. The two of us, we lost each other and found each other. Not to discredit anything in between that happened, because all those things were real too. All we've ever wanted was to kind of come to a place of peace in our lives where we really felt that type of love that you feel when you're very young and wonder if you can have that again. Does it exist? Is it real? All those questions that I think everyone has. You go through all these relationships, and you're searching and you're connecting and you're disconnecting with people, and you're like, God, is this just what life is? Like a carousel, roller coaster, carnival ride? And then it settles. But the journey to that is the mystery for everybody."
Did Jennifer Lopez Take the Last Names of Her Previous Husbands?
Lopez previously adopted Anthony's (née Marco Muniz) last name when they got married in 2004, according to Us Weekly. But after their divorce was finalized in 2014, she changed it back to Lopez in December of that year. Their kids also share the Muniz surname.
It's unclear if Lopez changed her last name when she married Judd and Noa, since she previously said she doesn't "really count those" marriages, given how short they were, per ¡Hola! magazine.