Annie Leibovitz for Vogue magazine
Annie Leibovitz for Vogue magazine
Jennifer Lopez is Vogue magazine's December 2022 cover star, marking her third feature for the US publication. Though her cover look is quite effortless and free-flowing, the inside spread reveals outfits that run the gamut from bustiers and crop tops to an ethereal bridal-white moment.
Photographed by Annie Leibovitz and styled by Alex Harrington, Lopez, 53, hangs effortlessly from a tree limb in the cover shot, with her red Valentino Haute Couture gown blowing in the wind behind her. The photograph is a tribute to Gordon Parks's photo essay of Eartha Kitt for Life magazine in 1952, which included a similar snap of Kitt hanging from a tree limb, although she did so in a polo shirt and shorts more than 70 years ago.
In the photos that follow, Lopez's fans get a look at all facets of her style, from edgy, skin-baring pieces to whimsical princess moments. Dancing on set in front of the camera, Lopez poses with her hands above her head wearing a black bralette; flowing, high-waisted maxi skirt; and lace jacket from Dior. The look is finished with midcalf, lace-up black boots from Alaïa to play up the drama. She also stands in front of the same backdrop in a black leather maxi skirt and oversize jacket worn over a white cropped bustier, all courtesy of Marc Jacobs.
On the other hand, the shoot features glamorous gowns from the likes of Balenciaga Couture and Maison Margiela, the latter conjuring images of her Ralph Lauren wedding dresses.
It's been quite the year for Lopez, who finally tied the knot after rekindling her romance with Ben Affleck in not one but two separate ceremonies.
Of her relationship, Lopez tells Vogue, "Obviously we weren't trying to go out in public, but I never shied away from the fact that for me, I always felt like there was a real love there, a true love there. People in my life know that he was a very, very special person in my life. When we reconnected, those feelings for me were still very real."
Later, she offers hope to anyone who has lost someone they love: "Sometimes you outgrow each other, or you just grow differently," she says. "The two of us, we lost each other and found each other."
Ahead, find all of the images and designer details from the powerful shoot.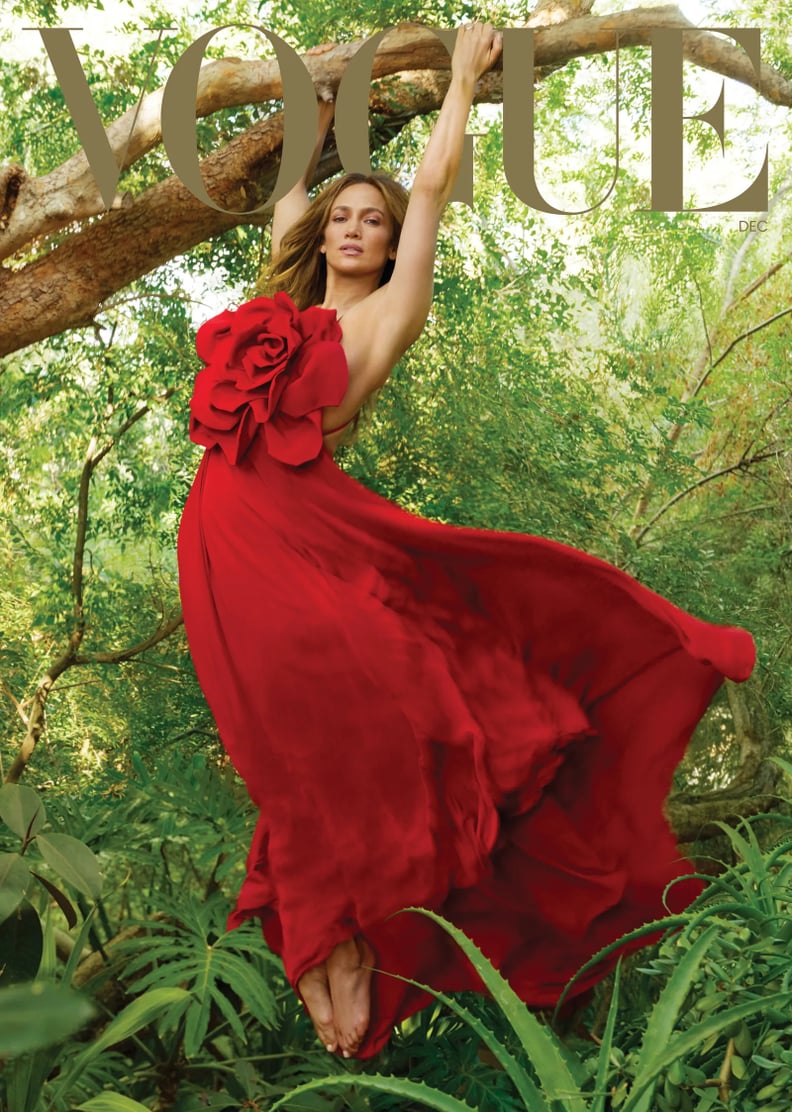 Lopez for Vogue magazine wearing a Valentino Haute Couture gown.
Lopez for Vogue magazine wearing a Dior bralette, skirt, and jacket with Alaïa boots.
Lopez for Vogue magazine wearing a Gucci gown.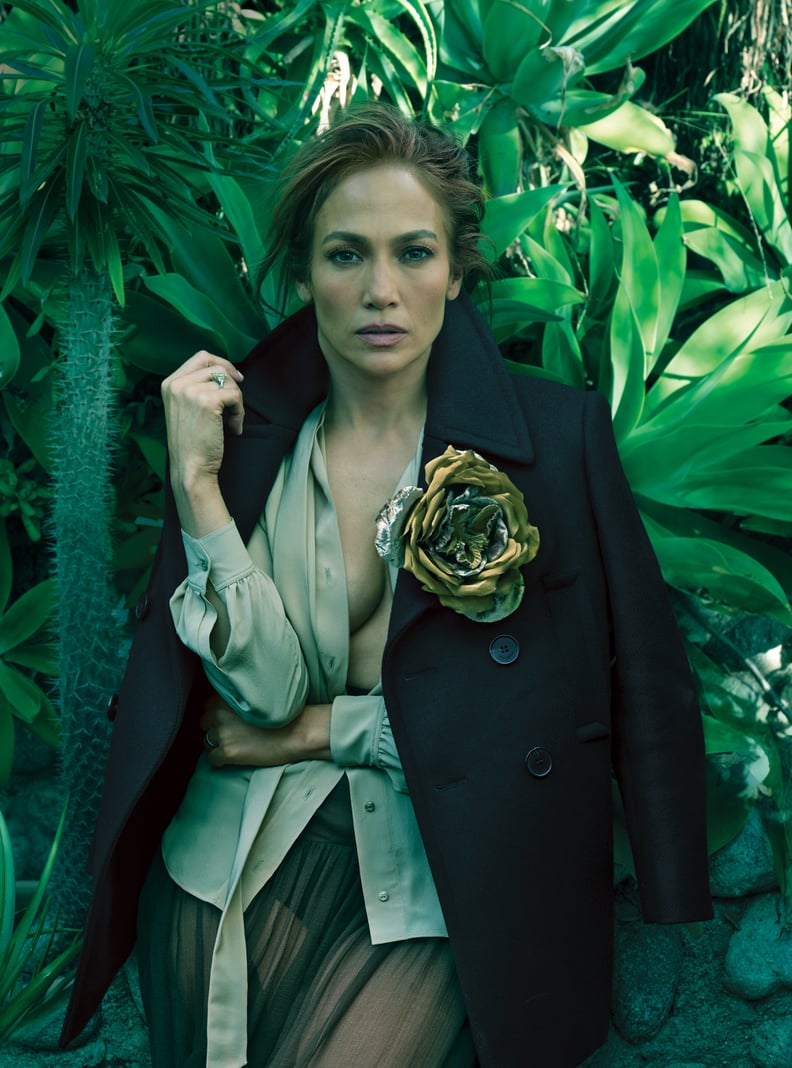 Lopez for Vogue magazine wearing a Saint Laurent by Anthony Vaccarello blouse, skirt, and jacket.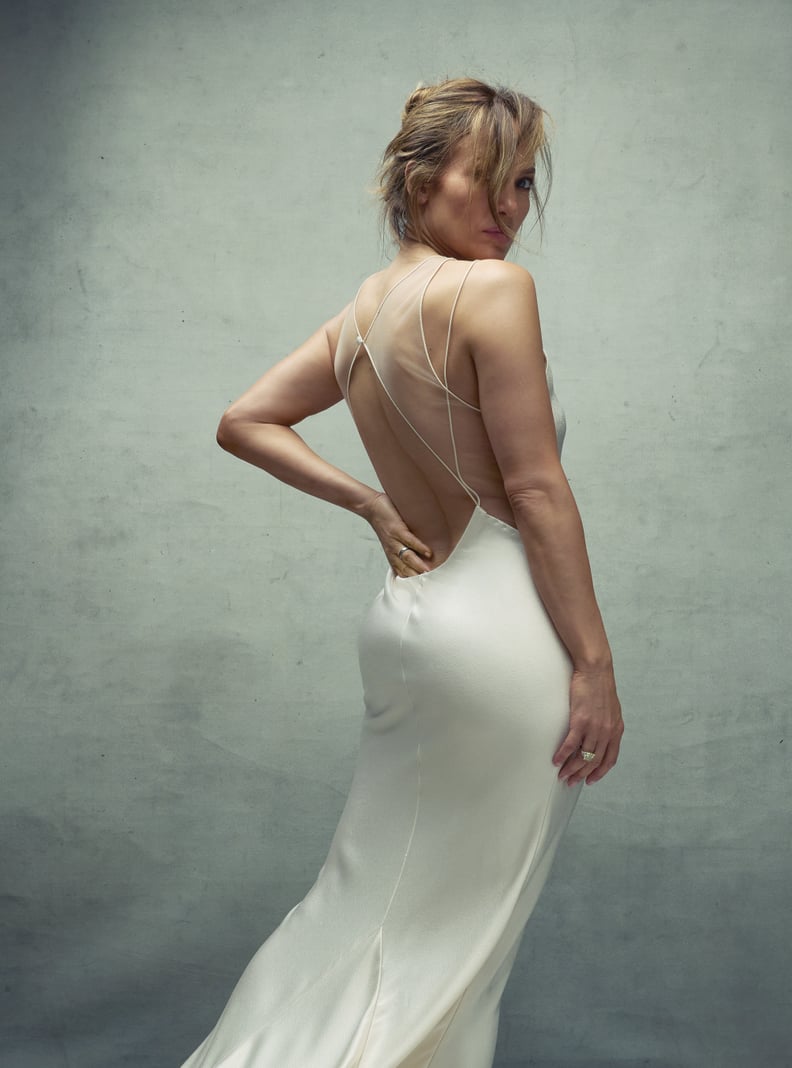 Lopez for Vogue magazine wearing a Maison Margiela gown.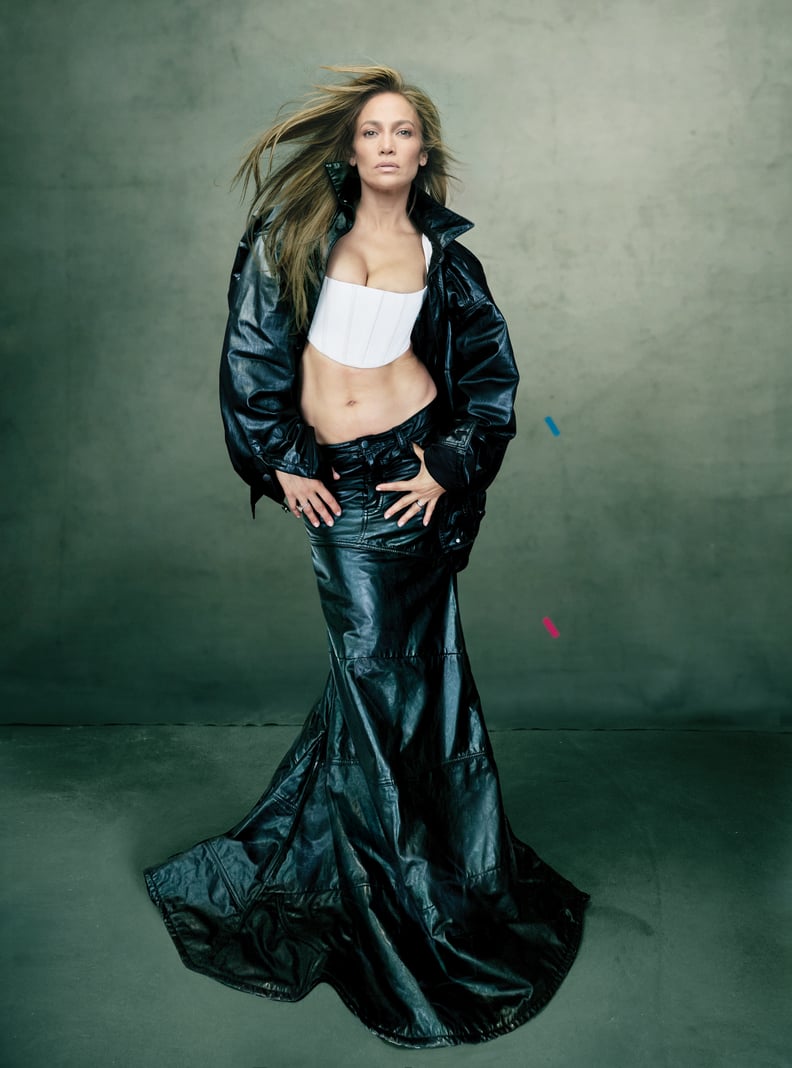 Lopez for Vogue magazine wearing a Marc Jacobs bustier, skirt, and jacket.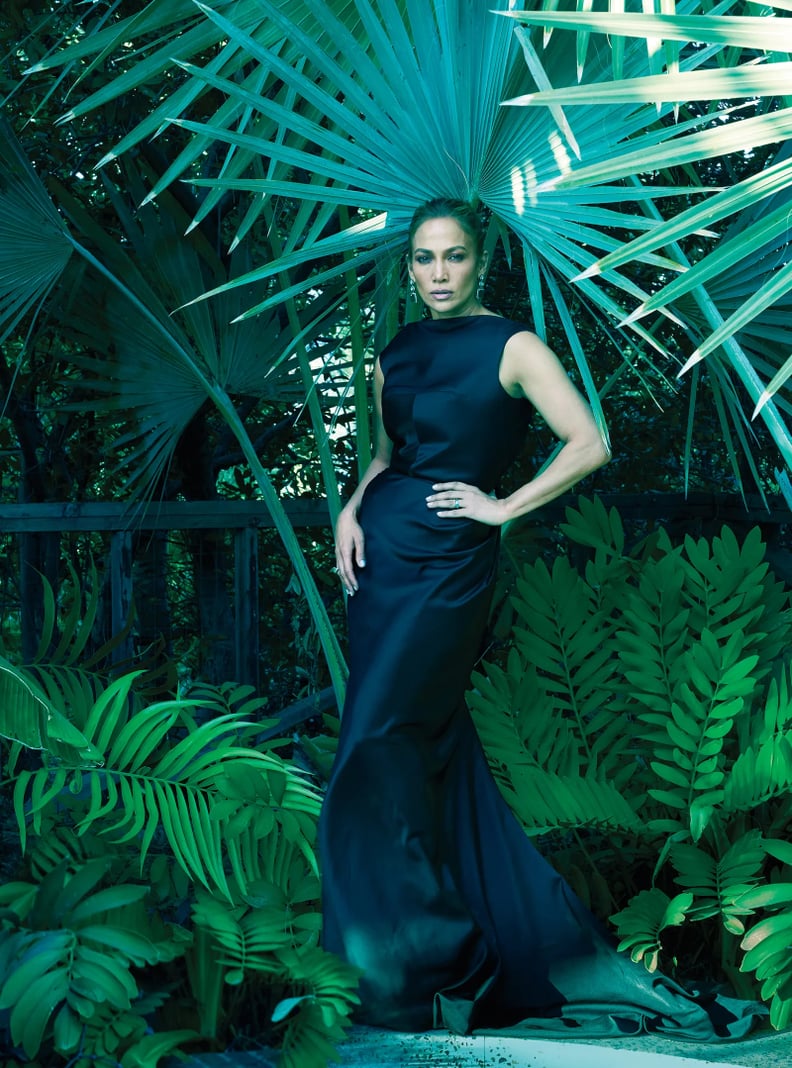 Lopez for Vogue magazine wearing a Balenciaga Couture gown.