Jill Biden Gifts Michelle Obama a Produce Basket
Jill Biden Sent Michelle Obama This Symbolic Gift Straight From the White House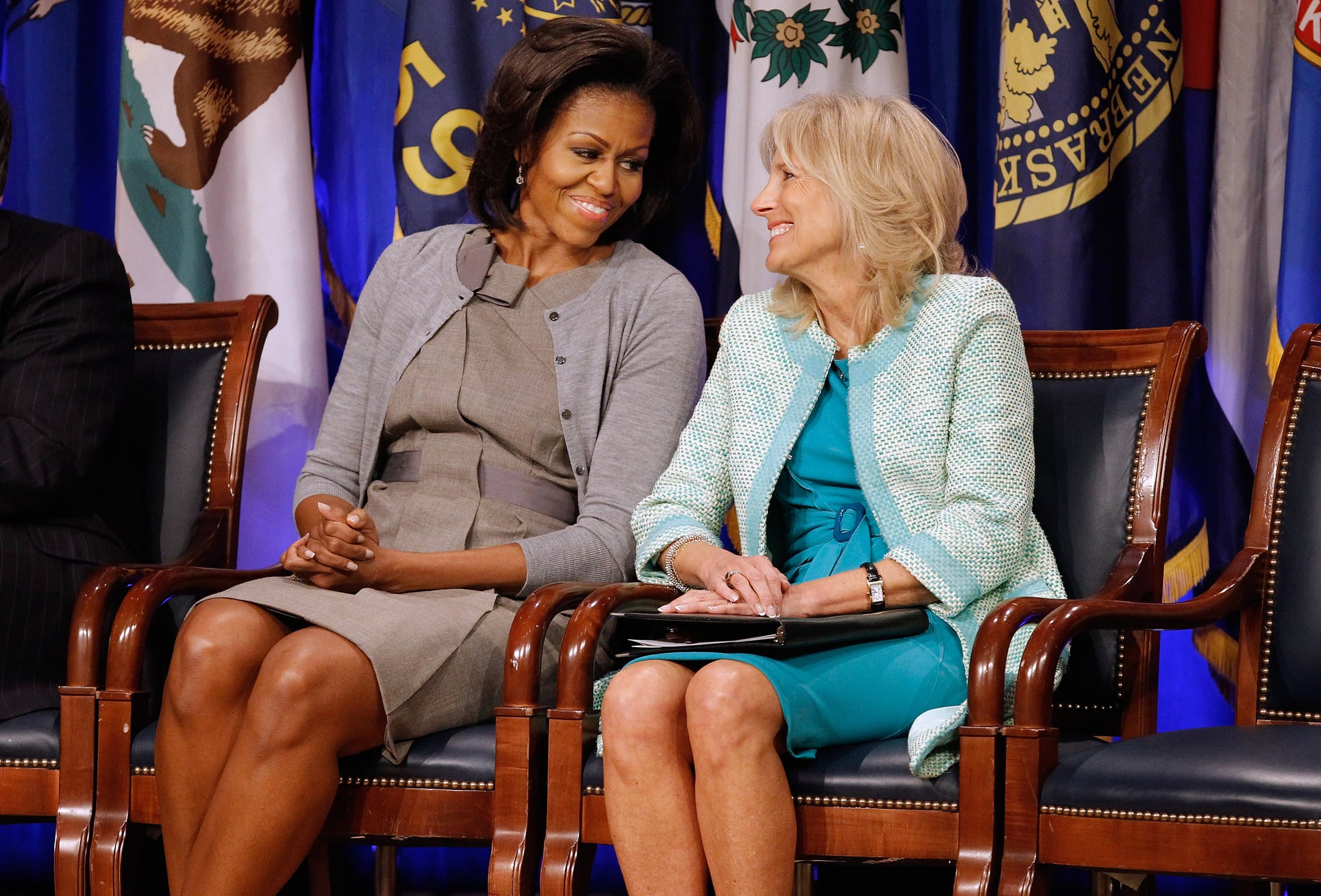 Image Source: Getty / Chip Somodevilla
The Obamas may no longer be living in the White House, but they still get to enjoy some of the perks, thanks to the Bidens. On Tuesday, Michelle Obama took to her Instagram to share a huge basket of some of the prettiest greens I've ever seen, sent by none other than her friend and First Lady Jill Biden. But it wasn't just any gift — filled with Tuscan kale, broccoli, turnips, and other leafy vegetables, the fresh bundle came straight from the White House Kitchen Garden, which Michelle herself built in 2009 and holds close to her heart.
"So thankful for this beautiful care package from our amazing @FLOTUS!" Michelle captioned the photo. "These fresh veggies from the White House Kitchen Garden were such a wonderful — and delicious — surprise. Love you, Jill!" To which Jill sweetly responded, "Food is love."
The former first lady planted the garden when Barack Obama first took office in 2009 to start a national conversation about health and nutrition. Throughout the years, produce from the garden has been used for meals in the White House for the first family and guests alike. Get a closer look at the meaningful gift ahead.