Chrissy Teigen Asks Joe Biden to Unfollow Her Twitter
Chrissy Teigen Asks President Joe Biden to Unfollow Her on Twitter: "It's Not You It's Me"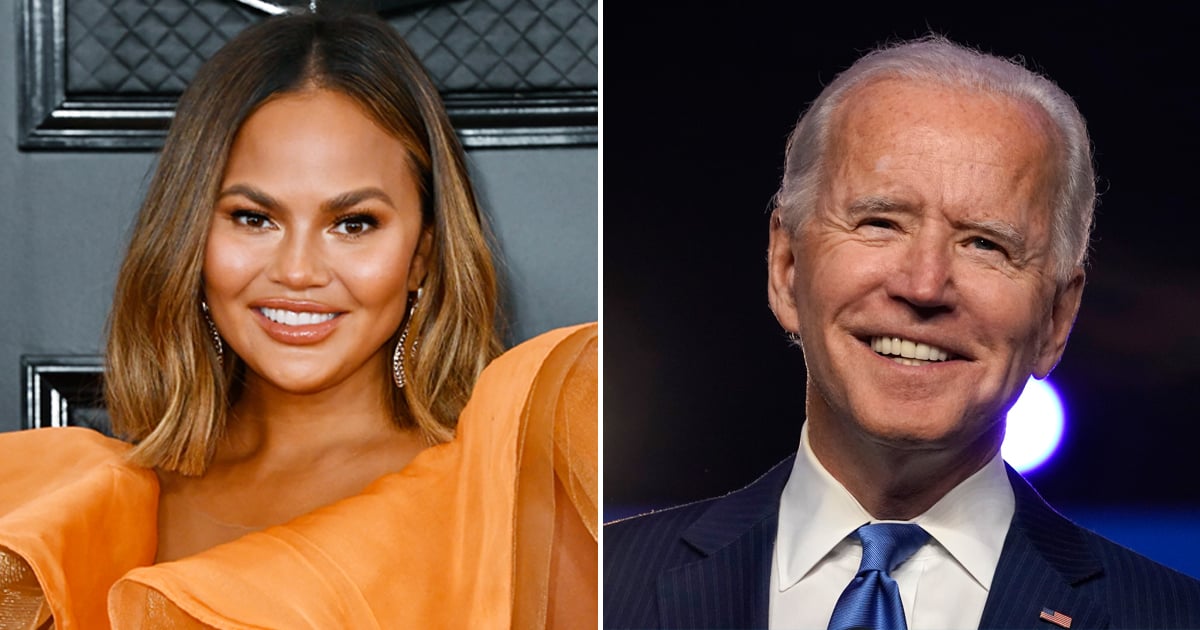 When President Joe Biden took office on Jan. 20, his @POTUS Twitter account only followed one celebrity: Chrissy Teigen. The follow was well-deserved after the tumultuous relationship between Chrissy and the last guy who lived in the White House. But after a little over a month, Chrissy kindly requested that Joe call it quits and remove her from his Twitter crew.
"I have tweeted a handful of times since my treasured @POTUS following," she explained on Feb. 23. "In order for me to flourish as me, I must ask you to please lord unfollow me. I love you!!! It's not you it's me!!!!"
The president hasn't responded (I mean, he's a pretty busy guy), but his account did quietly unfollow Chrissy, bringing his following list down to 12. The Cravings cookbook author celebrated with a profanity-laced tweet ending with, "I am FREE!!!!!!!!!!!!" We welcome the return of Chrissy to Twitter, and hope that even without a presidential follow, we still get some funny interactions between her and Joe in the future.
I have tweeted a handful of times since my treasured @POTUS following. In order for me to flourish as me, I must ask you to please lord unfollow me. I love you!!! It's not you it's me!!!!

— chrissy teigen (@chrissyteigen) February 23, 2021
Image Sources: Getty / Frazer Harrison and Getty / Drew Angerer