Joe Jonas Shares Video Tribute to Sophie Turner
Joe Jonas Shares Tribute to Sophie Turner After the Birth of Their Second Baby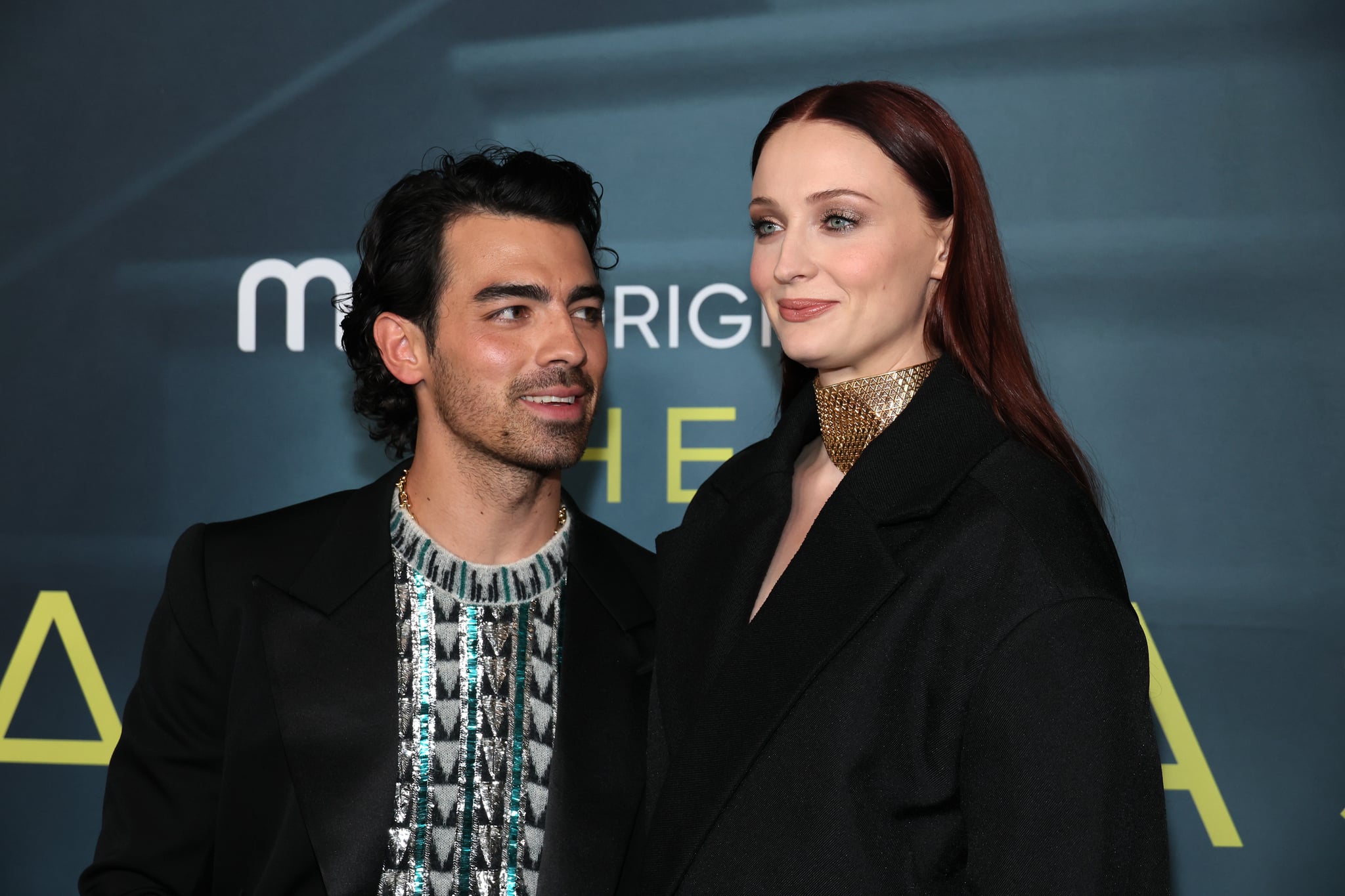 Joe Jonas wants the world to know just how much he loves Sophie Turner. On Friday, just one day after the couple confirmed the arrival of their second daughter, Jonas shared a video montage of his and Turner's love story on Instagram. The video is set to his band DNCE's new song, "Got Me Good," and features never-before-seen photos and video clips of the couple.
The "Sucker" singer captioned his video, "Started from the bottom now we're here . . . I want to see your ❤️ story." He then went on to share fan-submitted love stories in his Instagram Stories.
However, Turner is the undeniable star of her husband's video. The montage includes photos from their surprise 2019 wedding in Las Vegas, their much larger wedding that took place in France later that year, and a snap of Turner showing off her baby bump. Add in a video of the couple cuddling in bed, and the montage borders on cuteness overload.
On Thursday, People confirmed that Turner and Jonas's second daughter had arrived. "Joe and Sophie are happy to announce the arrival of their baby girl," their reps said in a statement. Their new baby joins daughter Willa, who will turn 2 later this month.
In a June interview with People, Jonas shared how excited he was that he and Turner were expanding their family. "It's been amazing to be a dad and to learn every day more about myself and what that's like," he said. "[We're] living in a new city, and it's a very exciting time. I'm very much looking forward to the future on all things."
It seems as long as his future includes Turner and their children, Jonas will be very happy indeed.