Jojo Siwa Quotes About Identifying as Pansexual
JoJo Siwa Has Never Been Happier Than She Is Living Her Truth: "I Am So Proud to Be Me"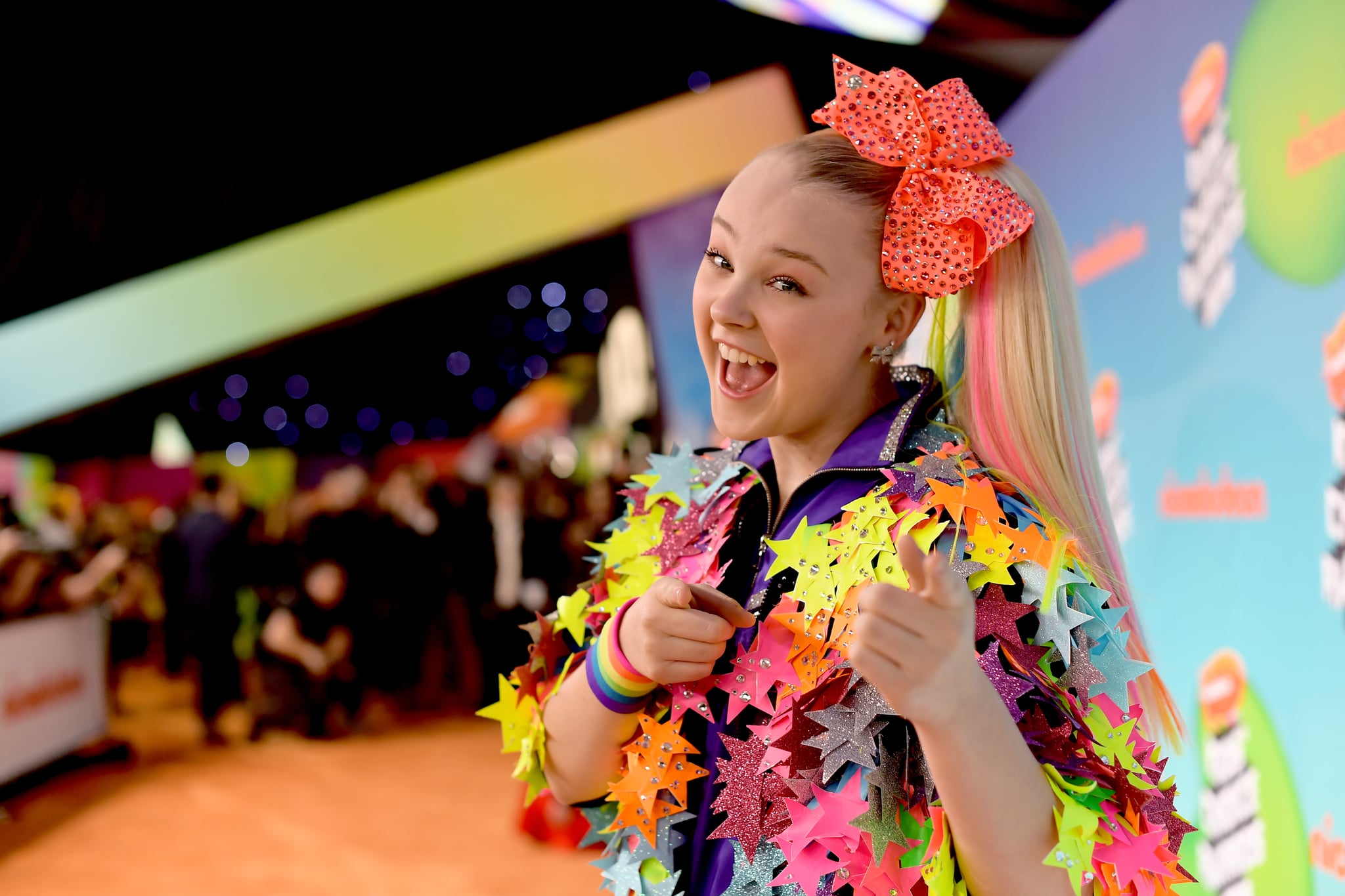 Image Source: Getty / Matt Winkelmeyer
Former Dance Moms star JoJo Siwa first came out in a series of social media posts back in January. At the time, JoJo replied to a fan during an Instagram Live saying that she didn't really have an answer as to what labels she subscribed to. As part of People's April 7 cover story, she opened up about her current relationship with girlfriend Kylie Prew, as well as whether or not she's found a label she feels comfortable with.
"I still don't know what I am," JoJo said of labels. "It's like, I want to figure it out. And I have this joke. [My girlfriend's] name is Kylie. And so I say that I'm Ky-sexual. But like, I don't know, bisexual, pansexual, queer, lesbian, gay, straight. I always just say gay because it just kind of covers it or queer because I think the keyword is cool." She continued, "Technically I would say that I am pansexual because that's how I have always been my whole life. [It's] just like, my human is my human."
When it comes to her love life, JoJo is grateful that Kylie doesn't worry about what trolls on the internet have to say. "She never cares what the internet said about us," she told the outlet. "It's nice to have somebody in my life like that." Kylie was also part of the reason that JoJo felt comfortable coming out in the first place. In a previous appearance on The Tonight Show JoJo told Jimmy Fallon that Kylie was not only "super encouraging" about her decision but also "the most amazing, wonderful, perfect, most beautiful girlfriend in the whole world."
"I think this is the first time that I've felt so personally happy."
"I never wanted [my coming out] to be a big deal," JoJo added, although she knew it was a risk. "I have a lot that could have gone away because of my love life." When JoJo first came out, the comments section wasn't all love and support. One mother wrote, "My daughter will never watch you again," to which JoJo replied, "Okay!" She told People that, "My thing is, I don't want people to watch my videos or buy my merchandise if they aren't going to support not only me, but the LGBTQ community."
Despite receiving backlash from homophobic commentators, the response to JoJo's coming out has been overwhelmingly positive. "I've never gotten this much support from the world," she shared. "I think this is the first time that I've felt so personally happy. Performing has always made me super happy, but for the first time, personally, I am like, 'Whoa, happiness.' I am so proud to be me."