JoJo on Touring, Fiancé Dexter Darden, and 2022 Grammys
JoJo Talks Touring, Genre Hopping, and Finding a "Safe Place" in Her Fiancé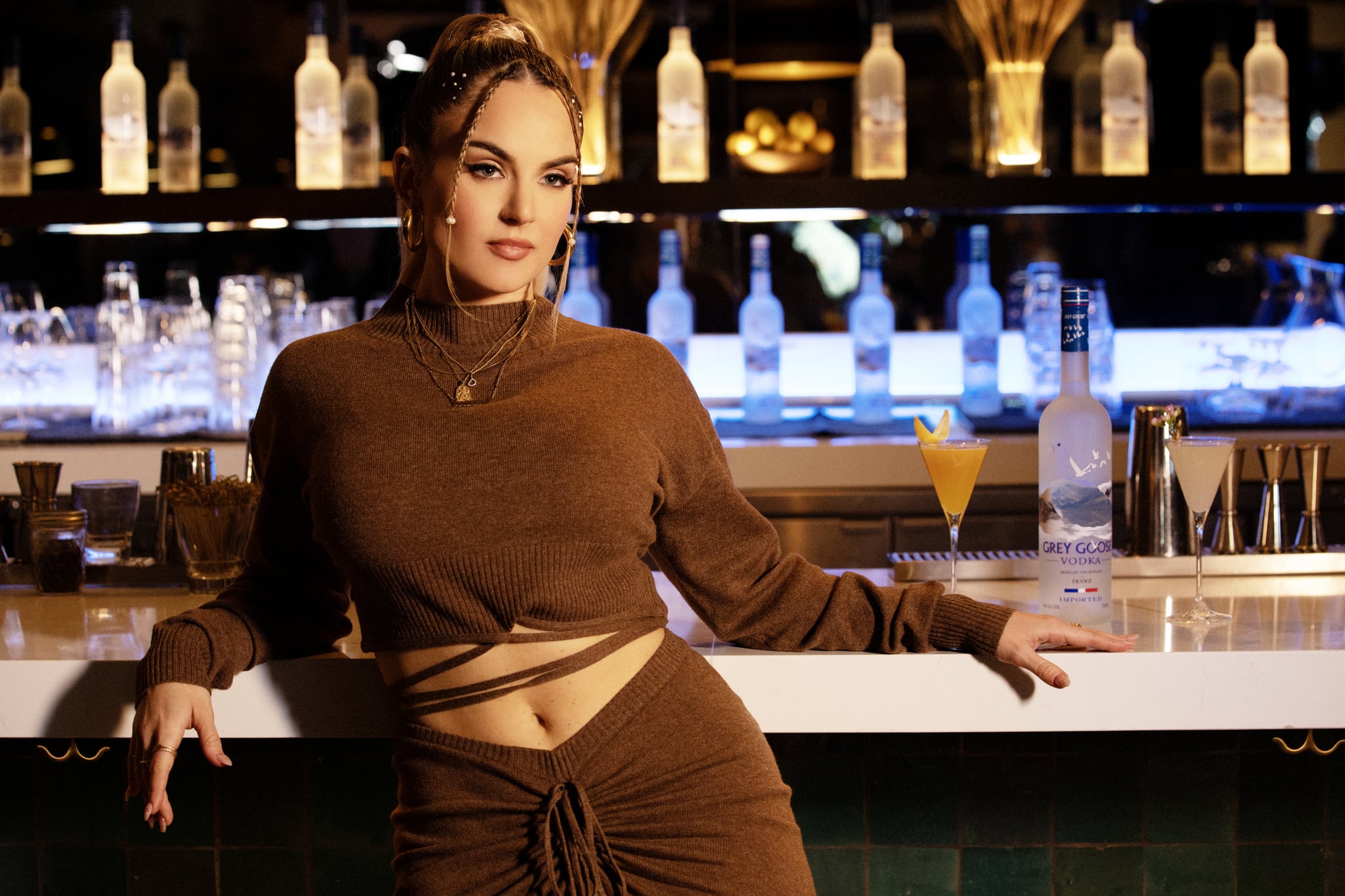 Image Source: Grey Goose x The Recording Academy
JoJo is a powerhouse. Whether you're a continued fan from her "Leave (Get Out)" days, you're a new listener, or she hasn't been on your radar, there are plenty of reasons you should listen to her latest body of work on repeat. JoJo recently spoke to POPSUGAR about touring to support her "Trying Not to Think About It" EP; what makes her fiancé, Dexter Darden, her "safe place"; and her Monday Mix performance in collaboration with Grey Goose and the 2022 Grammys.
The 31-year-old singer is in the midst of her "favorite touring experience" of her life with an EP that is very vulnerable. "I've missed touring over the last few years, and I'm so thankful to have the opportunity to connect with live audiences again," JoJo shares. "Trying Not to Think About It" was a project that allowed her to stay true to her feelings at the time she wrote it, which she candidly says were "depressed, grieving, afraid, and unsure." "My hope was to let the listener know that they are not alone in their emotions," she adds. As a longtime JoJo fan, my personal favorite from the EP is "Worst (I Assume)." The song sheds light on self-sabotaging relationships — the very opposite of JoJo's newly engaged status. "I wrote that with my friend Tiara Thomas, and we were just talking about how our minds can be our worst enemy in relationships. Our fears, our pasts, our scars can come up and cloud our vision sometimes," she explains. "In recognizing these tendencies in myself, I really didn't want to take those same defense mechanisms into a new relationship."
"My hope was to let the listener know that they are not alone in their emotions."
When it comes to JoJo's fiancé, Darden, she was able to let her guard down more easily. "Witnessing who Dex is as a human being is what made my heart soften toward him. The way he shows up for people. He is solid as a rock, and so many people's safe place, including mine," she gushes, adding, "He's a one-of-a-kind beautiful spirit, and I'm grateful to have him in my life."
The "Saved by the Bell" actor isn't the subject of "Trying Not to Think About It," nor should we expect music about their love during her tour. In addition to her EP, JoJo is performing hits from 2020's "Good to Know" and, of course, her self-titled 2004 album. "Obviously, 'Leave' and 'Too Little Too Late' tend to bring out a lot of passion among my fellow millennial fans, but 'Spiral SZN' from my most recent project, 'Trying Not to Think About It,' has also been one that really gets the crowd hype," she shares. There are some songs that she feels apprehensive about performing. "Sometimes I feel a little exposed with some of my raunchier stuff, like 'Comeback,' but this varies depending on what city I'm in and my state of mind," she notes.
In the future, we could see JoJo take on a whole new genre. "It would be fun to work with people outside of the R&B and pop world," she says of possible future collaborations. "What's going on in country, rock, dance is all exciting to me. One thing that I dig about the Grammys is that they pair up artists of different genres [who] come together to do performances that would not typically happen on any other stage."
JoJo won't be at the 2022 Grammys due to her tour, but she's managed to still make her mark. The singer performed "B.I.D." from her latest EP and "Think About You" from her album "Good to Know" on March 14 in an intimate setting as a part of the Recording Academy's new series with Grey Goose leading up to the show on April 3. Lucky Daye and Tinashe will also partake in "Monday Mix" in the next two weeks.
Between performances, JoJo sipped on a dirty martini ("the dirtier, the better," she notes) and spoke to famed stylist Law Roach about her tour styles and his work as Zendaya's image architect. "One stylist I really admire is Law Roach, which is why I was so excited to speak with him for the Grey Goose x Grammys: Monday Mix series," she says. "He's a true visionary, and I really enjoyed talking to him about my personal style and how it's embodied through my sound."
JoJo adds, "Like my perception and my sound, my personal style is always changing. My style at the moment influences my music, and sometimes it's random or evolving, but so is life." You can see her full "Monday Mix" performance and conversation with Roach below!