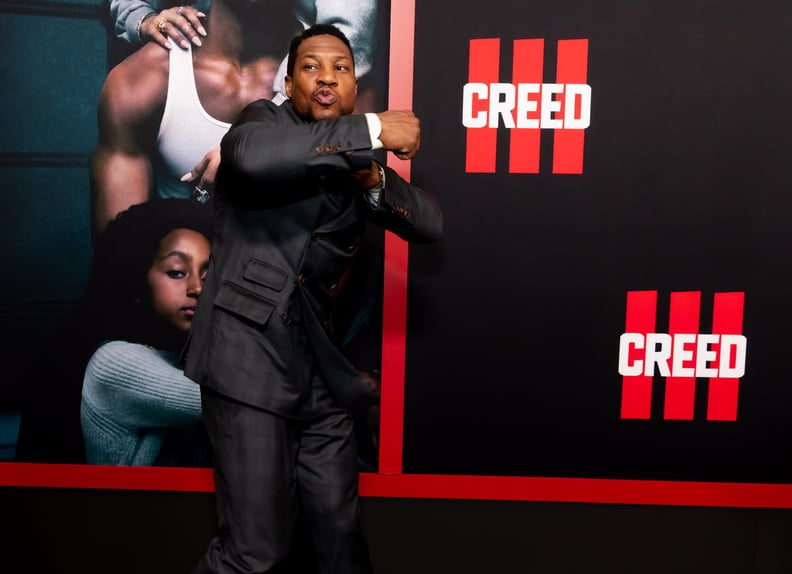 Carol Lee Rose/FilmMagic
Carol Lee Rose/FilmMagic
As was joked about during the 2023 SAG Awards, Jonathan Majors is everywhere right now. Following up his successful turn in the too-soon-canceled "Lovecraft Country," Majors appears in two of 2023's biggest franchise installments: "Creed III" and "Ant-Man and the Wasp: Quantumania." And though he's very much having a moment, Majors says his introverted nature hasn't lessened in the face of name recognition.
"There's no glory in being an introvert," Majors said in an interview with The Guardian, published on Feb. 26. "This isn't me offering a praise-song to the introvert. But you are what you are . . . My temperament is my temperament. I'm slow to anxiety, but I'm also slow to excitement and I believe those things go hand-in-hand. I may be wrong, but I know that, for me, if I start getting excited, I also start getting anxious. And at this level, with these stakes, there's really no time for that."
He also, apparently, doesn't have time for being the Internet's current obsession, admitting in another February interview with The Cut that the swarm of interest in him is "a mystery." Continued Majors, "It's so strange because growing up in my neighborhood, people would say, 'Oh, J with the big nose and the big lips.' I was just not that guy."
Still, just because he can't comprehend his own heartthrob status, doesn't mean Majors is immune to lust. He told The Cut that he falls in love "every day." Ahead, fall in love with all these pictures of Majors, our favorite introvert.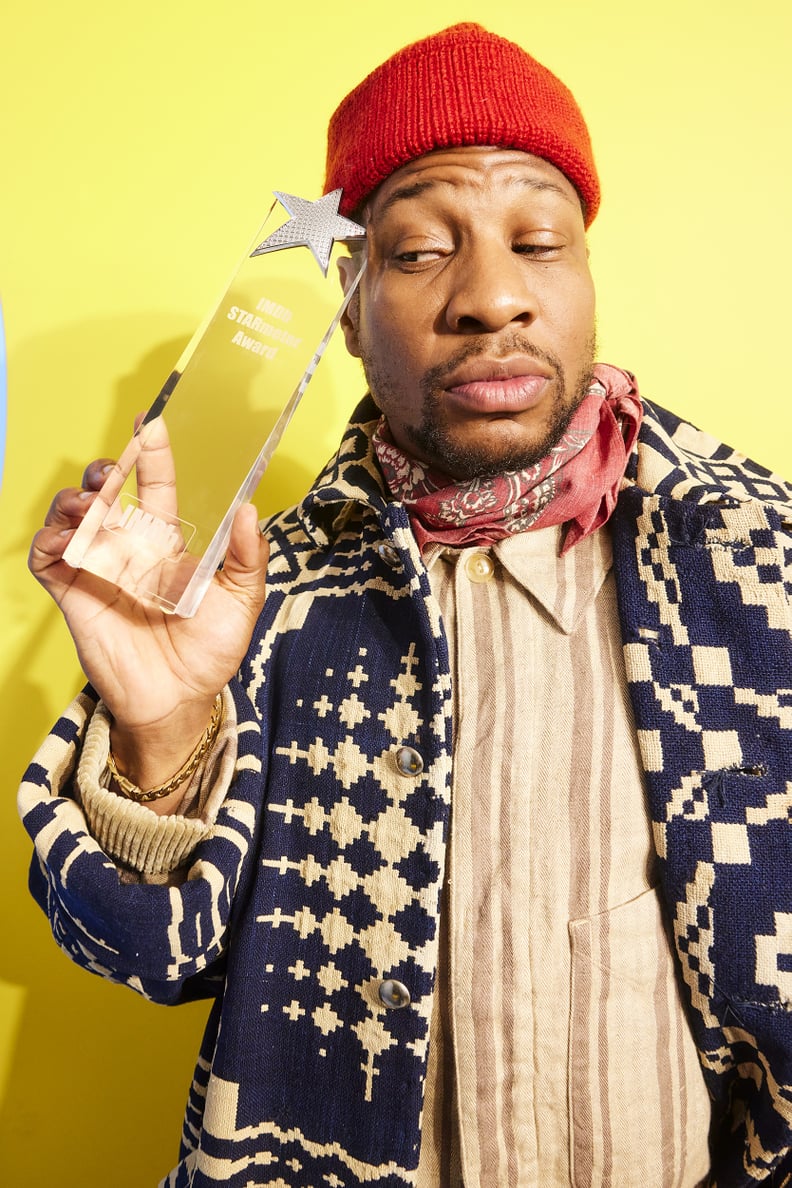 Photos of Jonathan Majors