28 Times Kaitlyn Dever Was Literally You, But Famous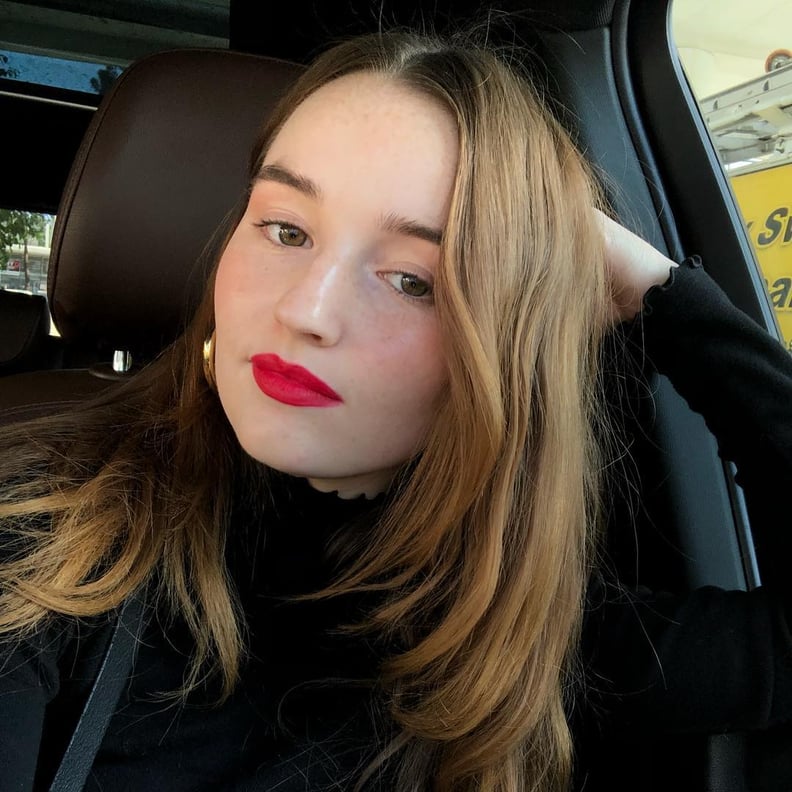 You might know her as Amy in the 2019 women-centric film, Booksmart, or as Eve Baxter in Last Man Standing, but one thing's for sure — we're totally obsessed with Kaitlyn Dever. Dever is just 22 years old, and has already made a name for herself in the acting world. Between starring in a Netflix original, shooting movie after movie, and attending fashion events all over the world, Dever keeps a pretty tight schedule. However, she lets us into her life one glimpse at a time, through Instagram, where she's frequently seen flaunting around in high-fashion frocks or posting quirky videos with the help of her sister, Mady. Marvel at her cuteness and scroll through the gallery to see some of Kaitlyn Dever's best shots on Instagram.
01
When She Made This Sparkly Suit Look Effortless
02
When She Inspired Us to Take More Bathroom Selfies
03
When She Explained Her Show Unbelievable and the Importance Behind It
04
When She Showed Us How Magical New York Looks at Golden Hour
05
When She Made Us Feel Proud of Her Big Debut in Times Square
06
When She Embraced the "Five O' Clock Somewhere" Mentality
07
When She Showed Us Just How Dreamy Sitting Poolside Can Be
08
When She Showed Appreciation For Her Booksmart Cast and Crew
09
When She Let Us In on Her Relationship With Her BFF
10
When She Gave Us This Bold Eye Look
11
When She Proved She Can Make Any Wall Look 10 Times Cuter
12
When She Showed Us Her Sister Will Always Be the Best Date
13
When She One-Upped Herself and Showed Us She Can Sing Too
14
When She Blessed Us With This Behind-the-Scenes Video From Booksmart
15
When She Reminded Us That Shoes Are Meant to Be Seen, Especially When They're Leopard Print
16
Who Knew Sitting on the Arm of a Chair Could Look This Good?
17
Again, She Really Improves the Look of Any Wall
18
When She Embraced Alone Time and Had a Dance Party With Herself
19
When She Showed Us How Strong the Family Genes Are
20
When She Matched Her Lipstick With Her Scarf
21
When She Dedicated a Post to Her Mom Out of Love
22
When She Became Our Yeehaw Queen, One Bedazzled Accessory at a Time
23
When She Reminded Us That Nothing Goes Better With a Black Turtleneck Than Red Lips
24
When She Displayed Her Love For Her Furry Friend
25
When She Gave Us This Blast From the Past
26
Best Friends That Wear Matching Outfits Down to Their Coffee Order Stick Together, Right?
27
When She Showed Off Her Abs in This Bold and Beautiful Piece
28
When She Brought Back the Polaroid Picture With Style and Ease