Keke Palmer Wants Fans to Respect Her Boundaries
Keke Palmer Asks Fans to Respect Her Personal Boundaries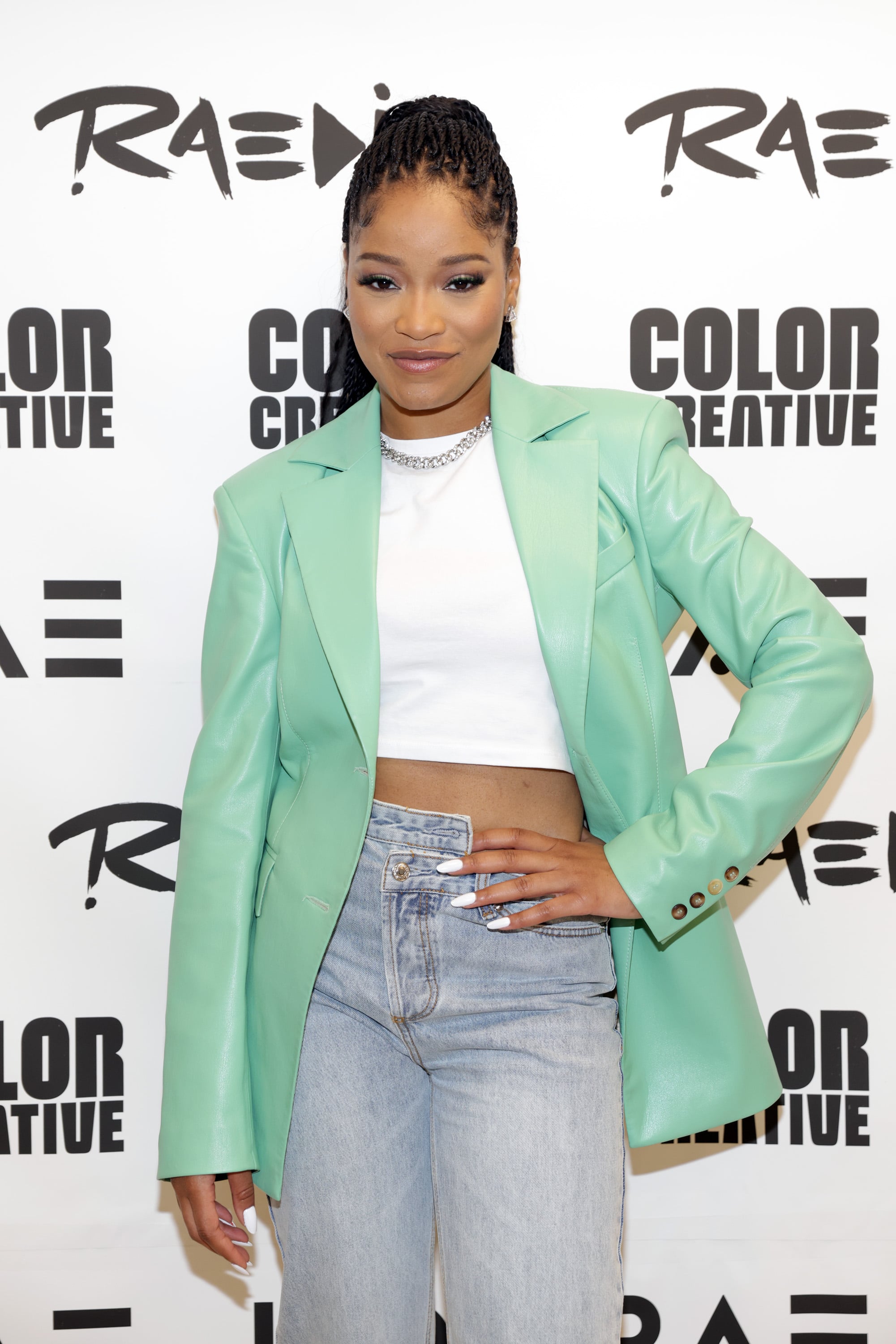 Emmy-winner Keke Palmer is asking fans to respect her personal boundaries after her privacy was violated during a recent encounter with a persistent fan. On Saturday, the actress and singer opened up about a person who approached her for a photo at a bar. In her tweet, Palmer said she politely declined, but the fan continued asking her and ultimately filmed her without her consent.
The incident left Palmer feeling both shaken and violated. "No means no, even when it doesn't pertain to sex," she tweeted. "I was at the bar the other day and this girl asked me three times for a picture and I told her three times nicely that I did not want take one with her. She still preceded to film me against my will. If I went off on her I would've been wrong, so I just nervously laughed while my privacy was invaded upon."
Palmer went on to elaborate on why she didn't attempt to stop the fan from filming her in a subsequent Instagram post. "Clearly I'm still upset about it cause I hated that I smiled, but that is my defense mechanism to laugh or joke in an uncomfortable situation and it misleads people every time," she wrote. "Literally I could be wanting to scream, and on the outside I'm still preforming. The fact that I tell people no at all is therapeutic progress for me lbvs. Creating boundaries can sometimes be so difficult but when you people please or always try to avoid conflict, you let yourself down every time . . . Goodluck to all those who also struggle with this from time to time. If you ever want a picture with me and I say no, let's just let that rock."
As difficult as the experience was for her, Palmer is trying to turn it into something positive. Her post is already sparking a conversation about respecting people's privacy and why it's important to listen when someone says "no" in any situation. Celebrities including Amy Schumer, Becky G, and Yvonne Orji have all commented on the "Nope" star's Instagram post with messages of support. "BEEN THERE MY SIS!" "Insecure" actor Amanda Seales wrote. "Boundaries are not about ostracism but about self-love. Thank you for sharing with us and encouraging folks to set their own boundaries. You're doing beautiful honey."
Seales and Palmer are both absolutely right: setting boundaries is crucial for celebrities and non-celebs alike, and as the actor's experience illustrates, ignoring someone when they say no is never OK.