Kelly Clarkson Admits Her Kids Have Different Feelings About Moving to New York
Kelly Clarkson is known to most as the first winner of "American Idol" and the host of "The Kelly Clarkson Show," not to mention also being recognized and appreciated for her powerful voice and songwriting skills. However, to two little ones, she is known more simply as "Mom."
Clarkson's kids include two (former) stepchildren and two of her own. After marrying Brandon Blackstock in 2013, Clarkson became a stepmom to his two kids from a previous marriage: Savannah, born in 2002, and Seth, born in 2006. The pair later went on to have two children of their own: River, born in 2014, and Remington, born in 2016.
In June 2020, after the height of the COVID-19 lockdown, Clarkson filed for divorce from her husband of nearly seven years, claiming irreconcilable differences. Their split was super messy and involved many complications, including Clarkson's accusations of fraud initiated by Blackstock and major disagreements regarding spousal and child-support payments. Clarkson has remained candid about the situation and has made it clear through it all that her main priority is her children.
In May 2023, Clarkson revealed that she had decided to move her kids from Los Angeles to NYC. ". . . There were a lot of personal things going on, too," she told TalkShopLive on May 25. "I feel like our family — me and my kids — really needed a fresh start and I just could not get it here [in Los Angeles]. There was just hurdle after hurdle with things."
In a June 28 interview with the "Las Culturistas" podcast, Clarkson said that her two kids are reacting to the news that the family is headed to New York differently. "They've been here off and on for vacations, but they haven't actually lived here, going to school here, done that here so that's happening right when they start school," she explained. Right now, they're spending the summer at her Montana ranch.
"My son is very excited. My daughter, I'm still winning over. It's not New York, it's the fact that she just has friends," Clarkson said. "Now my son is like, 'My friends will be fine, let's go.' He loves New York."
Keep reading to learn a little more about Clarkson and Blackstock's two shared kids and to look back on some of their sweetest photos with their parents and half siblings.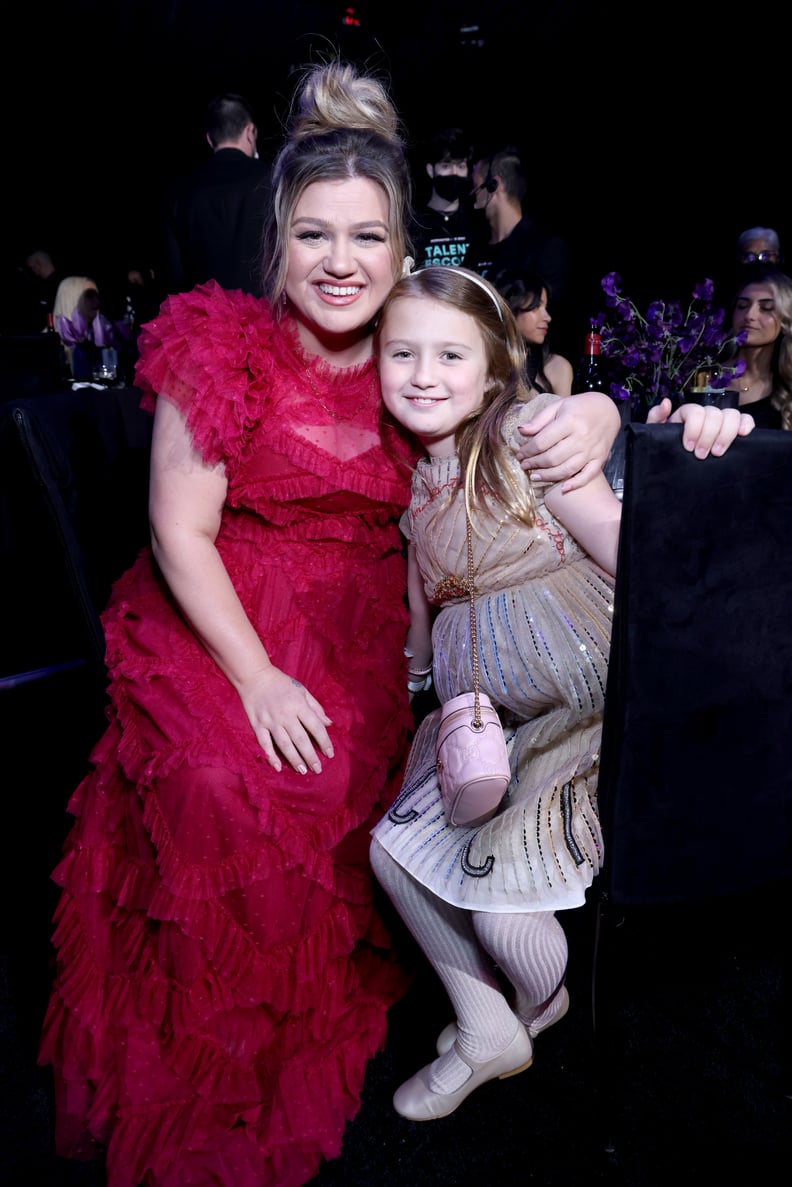 River Rose Blackstock
Clarkson and Blackstock's first child together, a daughter named River, was born on June 12, 2014. Clarkson gave River the middle name Rose to honor her mother's maiden name. Apparently, River's knack for performing just like her mama came early in life — she was featured in Clarkson's music video for the song "Broken & Beautiful" at just 4 years old.
Flash forward a few years, and River accompanied Clarkson to the People's Choice Awards in December 2022. "I'm having a date night with my daughter, River Rose," Clarkson said in her acceptance speech after "The Kelly Clarkson Show" won best daytime talk show. "Thank you all so much. I'm going to go have ice cream with my baby girl!"
In an April 2023 episode of her show, Clarkson revealed that River is dyslexic and shared that she had been bullied "for not being able to read like all the other kids." Her guest, Henry Winkler, immediately responded with some words of wisdom. "River! How you learn has nothing to do with how brilliant you are," he said, per Entertainment Tonight, making Clarkson tear up.
Remington "Remy" Alexander Blackstock
Clarkson and Blackstock's second child together, a son named Remington, was born on April 12, 2016. When it comes to social media, Clarkson has often shared cute snaps of her little guy, whether he's hanging out on a boat or playing with his toys.
Clarkson opened up about her kids' personalities in a 2017 interview with Today, revealing that "they're not shy at all, but they're just different." She added that Remy "could care less that you're in the room, and [River] wants everybody to know she's in there."
During the season premiere of "The Kelly Clarkson Show" in 2021, Remy showed that he's maintained his carefree attitude over the years when he interrupted his mom's duet with Chris Martin to ask to go to the bathroom.
More Pictures of Kelly Clarkson and Brandon Blackstock's Kids