Kevin Jonas Reveals First Big Splurge
Kevin Jonas Reveals His First Big Splurge After Hitting It Big — and Why He Gave It Away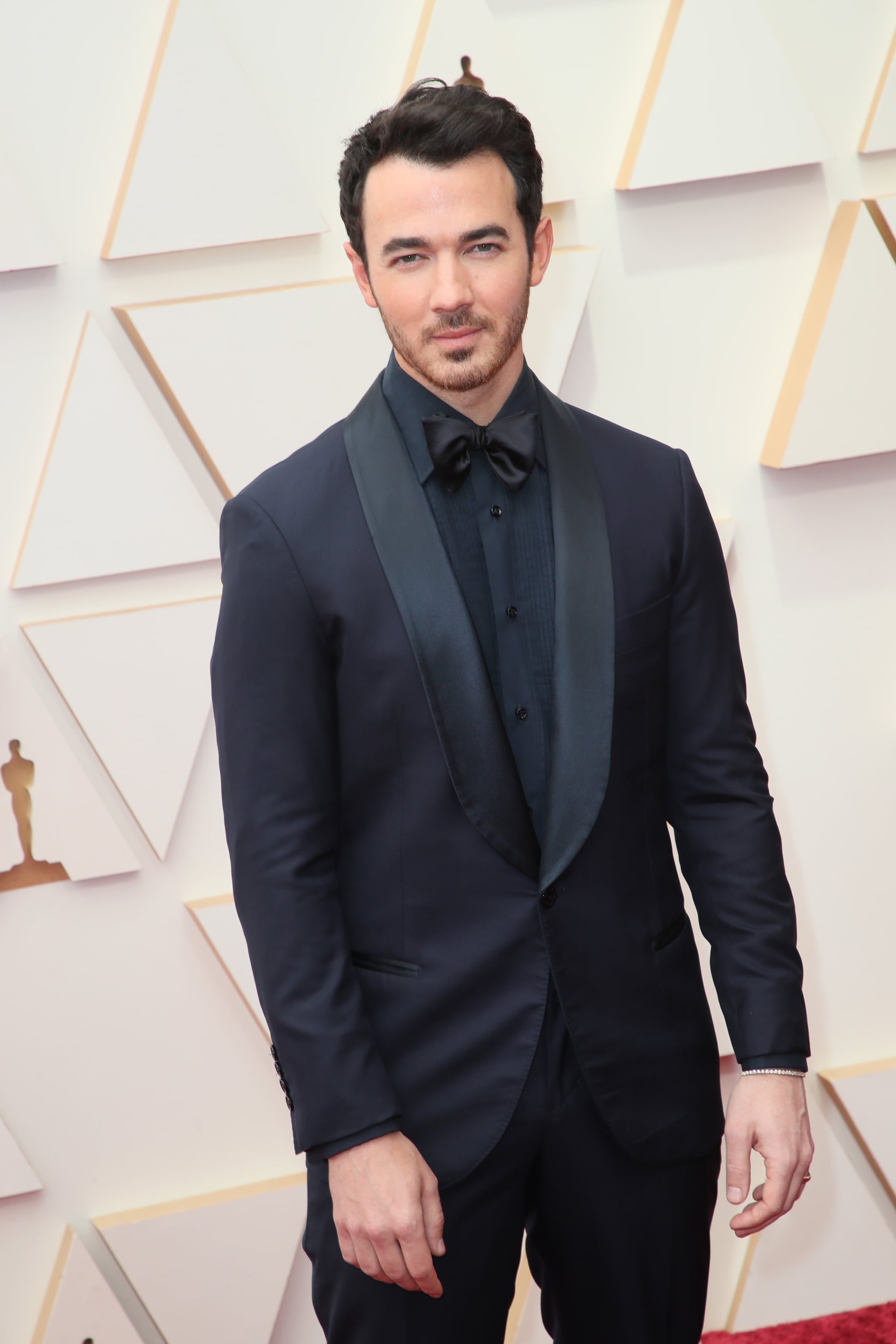 Kevin Jonas says he "rarely spend[s] on random things," so when it came time to splurge after the musician earned his first big paycheck, the choice was well thought out. "I spent on a Les Paul Gold Top [guitar]," Jonas tells POPSUGAR while chatting about his Wells Fargo Active Cash Card partnership. "It was a vintage one. It was really special. It was a big, big purchase for me. It was like, 'Oh my God, it's way more than I've ever spent on anything in my entire life.'"
The dad of two and Jonas Brothers rocker has since parted with the vintage guitar — but for a good reason. He gifted the instrument to his brother-in-law for a birthday, because it brought Jonas joy and he knew it would do the same for wife Danielle Jonas's sibling. "It was my first real purchase. And it was something that really was special. So, I wanted him to have it," he recounts. And, admittedly, his collection included a few more Les Pauls at that point.
As the Jonas Brothers' success has continued — and magnified — Jonas says his financial choices have evolved. He's only splurging on things he truly cares about, he tells POPSUGAR. "I'm all about prioritizing things that bring you joy and ignite passion," says Jonas, 34. It's why his partnership with Wells Fargo was a no-brainer. "With their Wells Fargo cash card with 2% cash rewards on purchases . . . you can put that towards your hobbies and your passions — just like I do with golfing or buying vintage guitars or whatever it is that makes me happy outside of my daily grind."
Jonas is helping his fans pursue their own passions with a new Instagram sweepstakes, starting Sept. 7 and running through Sept. 14. 10 people will win a chance to secure funds for their hobbies, and two of them will get a 30-minute financial consultation.
The "Claim to Fame" cohost says that lately, when he's focusing on something outside of his career, it's golf — he loves being outside, how it allows him to hang with friends, and also that it's something he can share with daughters Valentina, 5, and Alena, 8. "They love going out with me and playing," he explains. "It's about finding things that bring me joy outside the crazy."
Image Source: David Livingston/Getty Images