LeBron James Writes Sweet Message For Young Fan
LeBron James Has a Sweet Message For a Young "Black Queen" After Signing Her Book at a Game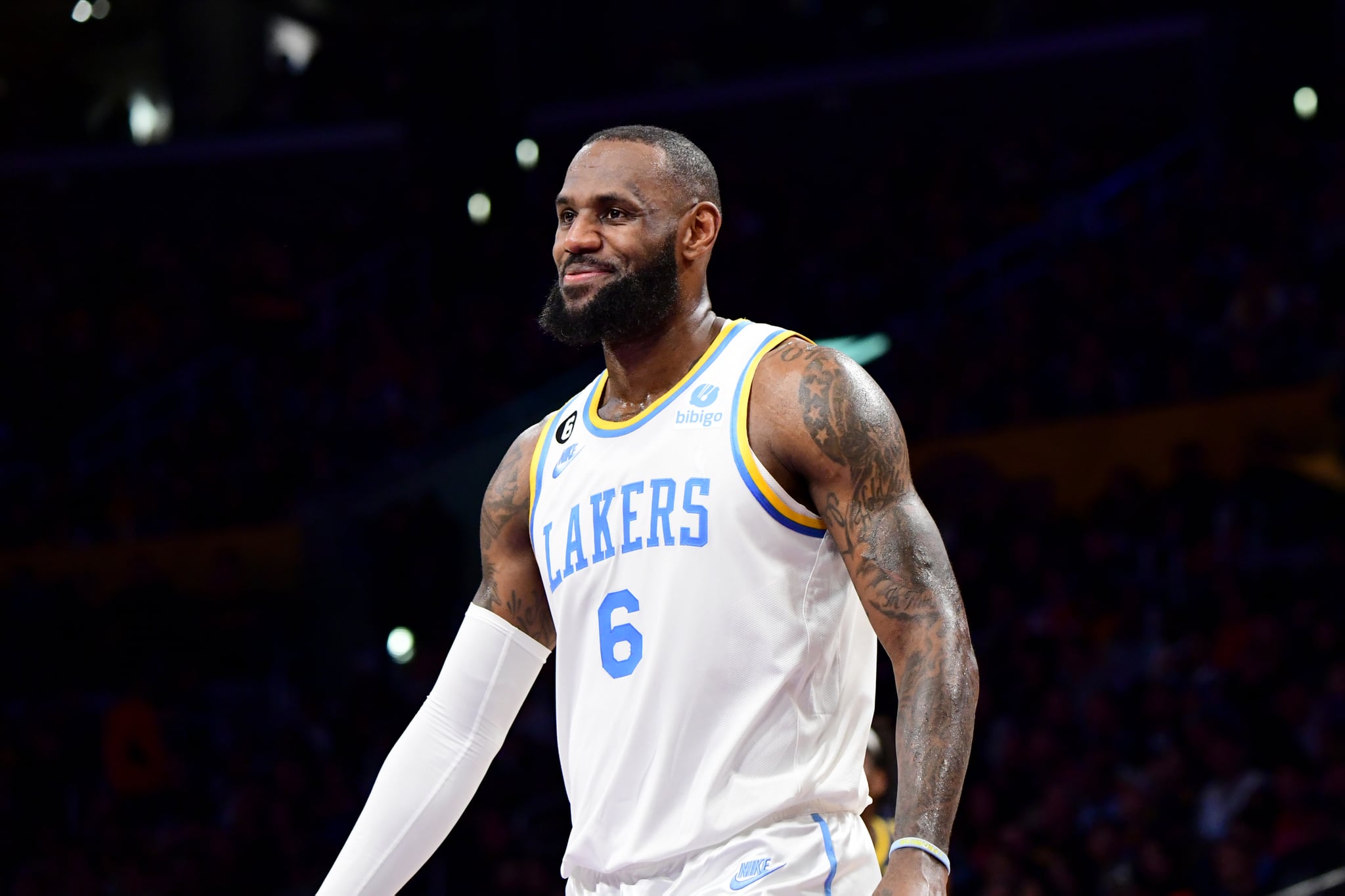 Image Source: Getty / Adam Pantozzi
LeBron James is showing some support for his young fans. On March 15, James shared an Instagram video of himself signing a young fan's copy of his children's book, "I Promise," at a Lakers game, and commemorated their meeting in the caption. "Dear Parker, Nice meeting you! You're a beautiful Young Black Queen! Don't let nothing stop u from being whatever your mind and heart desires!" he wrote. "Just from our short encounter yesterday I know you're destined for greatness and i will always love you!!! God bless you and best wishes to you ♾️🤎 Sincerely Mr. LeBron James aka Bugs Bunny friend! 😉😁👑."
In 2020, James released "I Promise," a book that he said is meant for kids to realize they can dream big and achieve anything. "If we can give them confidence and hope for their future, that changes everything for them," he told Parents. "I hope this book can be that source of inspiration and that push they need to go for their dreams."
The book is part of an ongoing effort by James to make a difference by supporting young people. In 2018, the LeBron James Family Foundation launched the I Promise School in Akron, Ohio, which is specifically designed to give at-risk kids the tools they need to thrive. "I just know that so many kids in my community just don't have many options," James told reporters in 2020 of his decision to open the school, per ABC. "For me to be able to be in a position to give these kids options to decide what they want to do with their future, it's probably the best thing I've ever done."
The book signing comes a month after a major career moment for James, who scored his 38,388th point in February, making him the highest-scoring NBA player of all time. His wife Savannah and their three kids — Bronny (18), Bryce (15), and Zhuri (8) — all showed up to support their dad at the record-breaking game.