16 Times Lewis Capaldi Reminded Us Award Shows Can Be a Damn Good Time
He may be known for his Grammy-nominated song "Someone You Love," but Lewis Capaldi is quickly creating other ways to be remembered, one being his unforgettable red carpet appearances. Aside from owning the photography portion of the red carpet with amusing poses like holding his belly as if he were pregnant (Ha!), the Brit singer has been caught saying some pretty hilarious and memorable things while in interviews, too.
Lewis has not only described himself as the "not as talented" male version of Adele, but also compared his first Grammy nomination to the feeling of having a full stomach of chicken parmesan while watching Game of Thrones! We've rounded up some of Lewis's funniest red carpet moments, showing that his striking yet charming personality is just one of the reasons why we're swiftly becoming big Lewis Capaldi fans.
01
When He Cheersed With a Beer at the BRIT Awards
02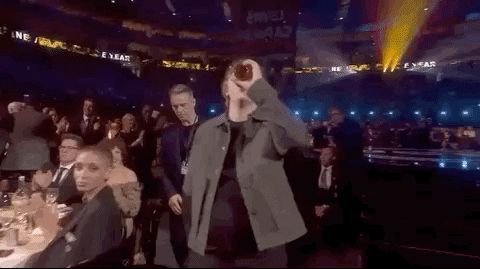 Then When He Walked Up to the Stage Holding His Beer Bottle
03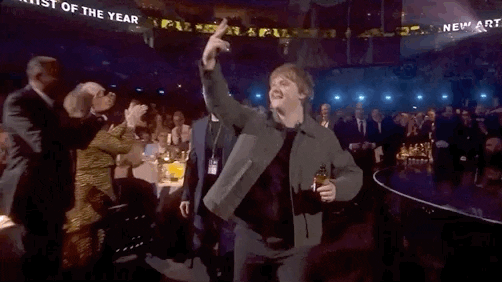 Then Continued to Give "Shoutouts" to the Audience With His Beer
04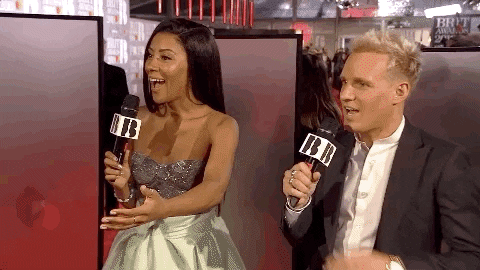 When He Stole the Show During a Red Carpet Event
05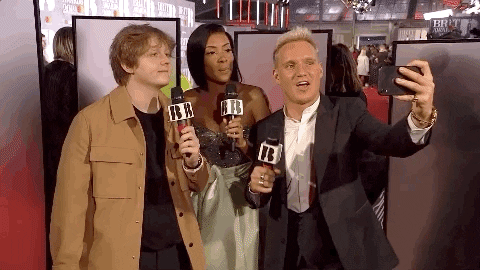 When He Snapped a Selfie With Red Carpet Hosts at the BRIT Awards
06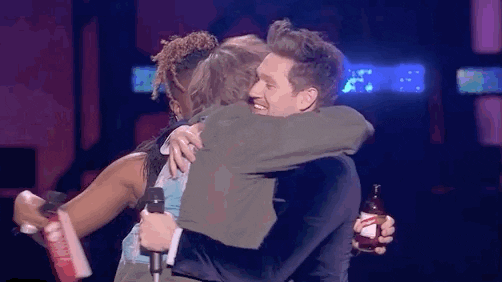 When He Couldn't Stop Hugging BFF Niall Horan
07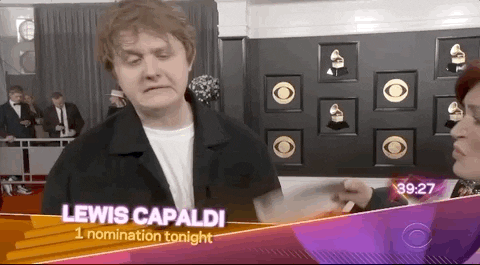 His Hilarious Faces While Greeting Sharon Osborne on the Red Carpet
08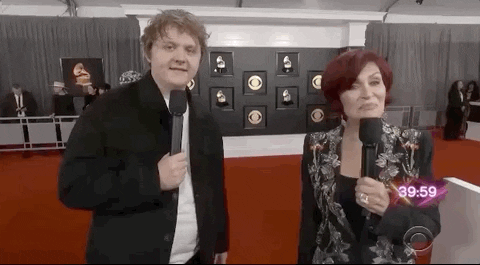 When He Gave Sharon Osborne a Thumbs-Up
09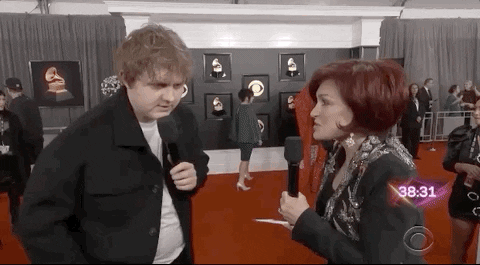 When He Pretended to Be Looking For Something
10
When He Got Super Animated and Grabbed the Mic During His Acceptance Speech
11
When He Described Himself as a Less-Talented Adele
12
When He Compares His First Grammy Nomination to Being Bloated on Chicken Parm While Watching GOT
13
When He Joked About Looking Pregnant After Seeing Himself on a Livestream
14
When He Said Losing the Grammys Would Be Like Eating a Burrito and Not Chicken Parm
15
When Lewis Joked His "Career Is All Downhill From Here"
16
Finally, When He Gave Us an Inside Look at His Tinder Bio