Lil Nas X Crashes Wedding and Surprises Kids at Disney World
Lil Nas X Casually Crashes a Wedding and Surprises Young Fans at Disney World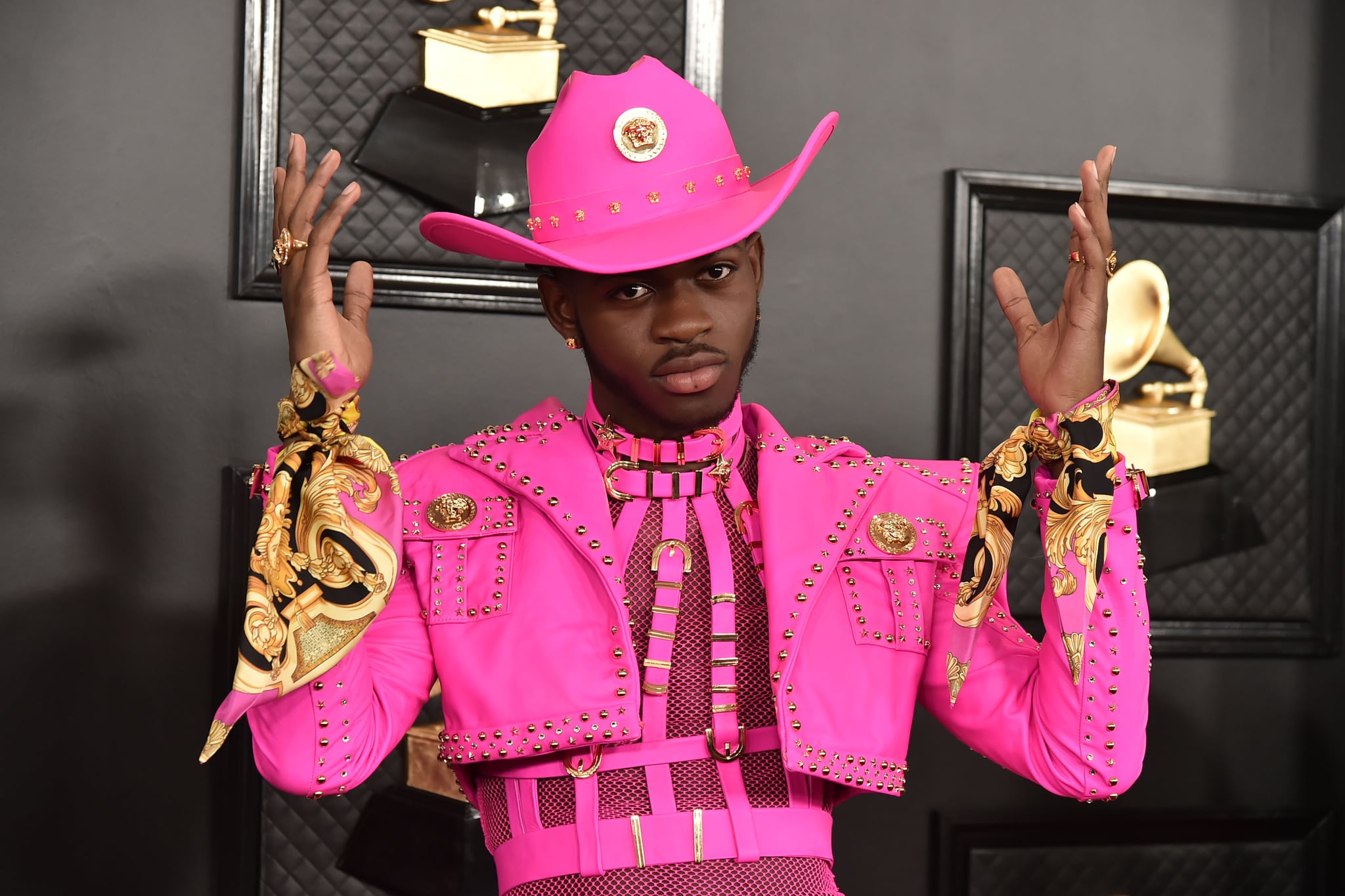 Lil Nas X had a good yee-hawing time at Disney World on Saturday! The 20-year-old Grammy winner first surprised young fans at an event hosted by Bert's Big Adventure, a nonprofit that provides an all-expenses-paid trip to Walt Disney World for kids with chronic and terminal illnesses. At the event, Lil Nas X performed his hit "Old Town Road" and gave guests autographed cowboy hats. The organization posted about the rapper's sweet appearance, writing, "He was so kind and thoughtful . . . He graciously posed for so many photos and commemorated the evening by having the Bert's Big Adventure kiddos and siblings sign his hat too!"
Later, Lil Nas X crashed a lucky couple's wedding. He shared a clip of him and the bride dancing to "Old Town Road" while guests cheered and looked on in excitement. "What the f*ck is happening right now?" one attendee said. We don't know who the newlyweds are, but we're willing to bet this made their big day even more unforgettable.
just crashed a wedding at disney world pic.twitter.com/XqBgI2DTZD

— MONTERO (@LilNasX) February 23, 2020
The music artist has previously dedicated time to surprising fans. In May, he stopped by an elementary school to perform "Old Town Road," and in September, he visited a fan at an Atlanta hospital. When it comes to giving back and showing love, can't nobody tell him nothin'.